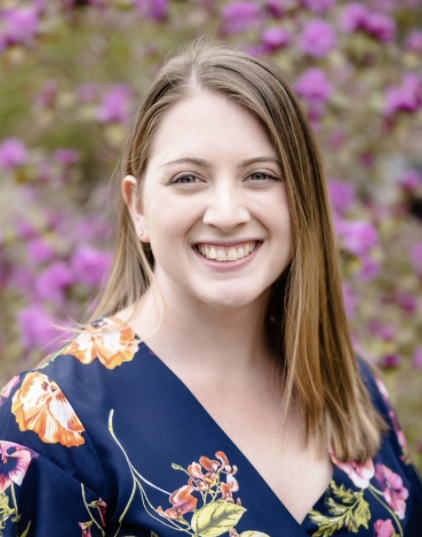 Ms. Martin
The beginning to LHS's new Community Counselor Kate Martin's career is just starting. She has graciously chosen to start her first year of counseling with Lancer Nation and we are excited to welcome her!
Although Ms. Martin was a Social Worker at  Nashua High School North while getting her Masters in Social Work, LHS is her first official job as a counselor and she is so excited to share this memory with a school like ours.
"I grew up in Hudson, NH which is right next door to Londonderry," Ms. Martin said. "I have only ever heard amazing things about the students as well as the faculty that make up the Londonderry School District. I wanted to be a part of a community that not only strives for academic success but also social emotional strength."
A sense of community is not only a factor of why Ms. Martin wanted to join LHS, it is also a part of why she wanted to be a school counselor as her career.
"I really enjoy working with the adolescent population as the level of resiliency in the face of adversity is inspiring to me," Ms. Martin said. "While working in adolescent group homes, I saw the impact that many counselors and educators had on the students that I was working with but they were able to reach more students. The school setting just seemed like the perfect setting to be surrounded by incredible students as well as supportive coworkers."
And with the issues surrounding Covid-19, Ms. Martin understands how difficult adjusting to this can be and is making it her main priority to help students work through this pandemic.
"My number 1 goal is to support students and families through the challenges that come from living in the midst of a global pandemic," Ms. Martin said. "Routine and structure has been really challenging to maintain while trying to keep everyone safe so the mental health and social challenges that come up can make school difficult. I want to help students and families manage those challenges while also helping them see their strength."
Being a Community Counselor for LHS, Ms. Martin also wants to ensure that everyone student is getting the help they need to succeed.
"My second goal is to start a couple support groups for students to build stronger communities and to learn skills to become the best versions of themselves," Ms. Martin said.
Despite the unprecedented circumstances we are facing this year, Ms. Martin wants to work past that and make every student feel as comfortable coming to her as she feels being welcomed into her new position.
 "I want to say that even though this has been a bizarre year, I have never felt so welcome and appreciated by a workplace," Ms. Martin said, "and I want to say thank you to the staff for all of their hard work and dedication to this school. To the students, I want to share how impressed I am with your strength and resilience through this tough time and I can't wait to meet you all! My office is in the 300s next to Woodshop so stop by any time!"