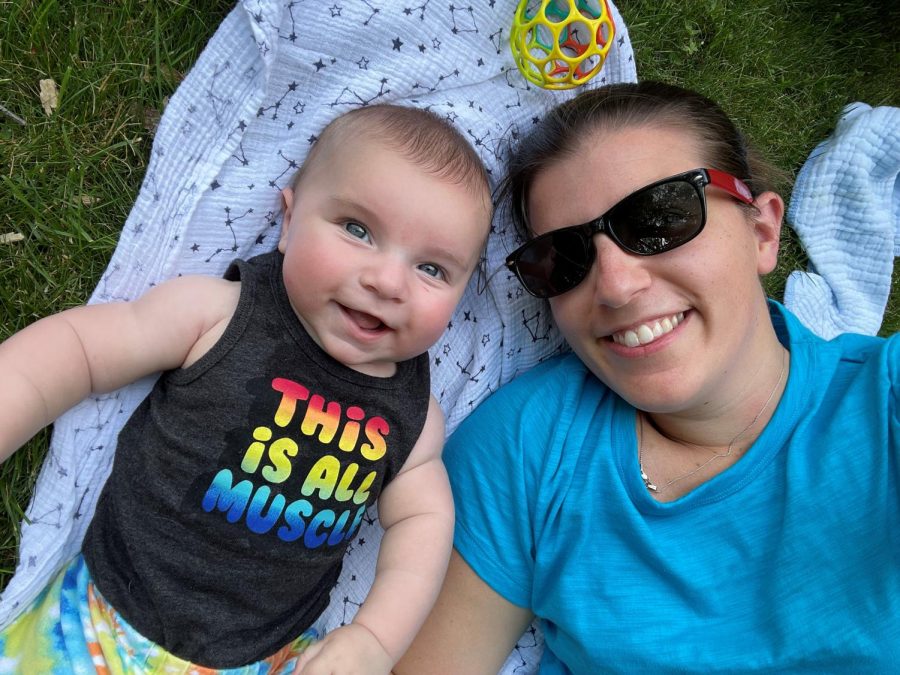 Melissa Brayall, Library Media Center
Londonderry welcomes its newest Library Media teacher, Mrs. Brayall. 
"I have always really enjoyed helping people use technology and I've always done it in addition to being a teacher," Brayall said. 
Brayall grew up in Raymond, New Hampshire and went to New York to attend Ithaca College, earning a Bachelors degree in video production. 
"This is sort of a new job that has existed in the world in the last few years and the more I saw about it the more interested I became in something like that," Brayall said. 
Although she's new to Londonderry, Brayall has 13 years of experience in teaching at Manchester School of Technology, West High School, and Windham High School.
"I saw Londonderry posted the job and I said, 'Londonderry's a great school district' and this is what I wanted to do," Brayall said. 
Brayall hopes to "bring more technology and more digitalization" to LHS and "eliminate a lot of paper" to make teaching and learning more streamlined for students and teachers. 
"People can get a little nervous about change, they get used to doing things a certain way, it's my goal to make them feel comfortable with it," Brayall said. "I hope that my personality and my style of teaching will make that a little easier and make them a little more comfortable." 
LHS hopes Brayall feels welcomed by the Lancer community and has a great year!
"It's been a cool experience, it's sort of scary starting somewhere new, it's nice when you feel welcome," Brayall said.