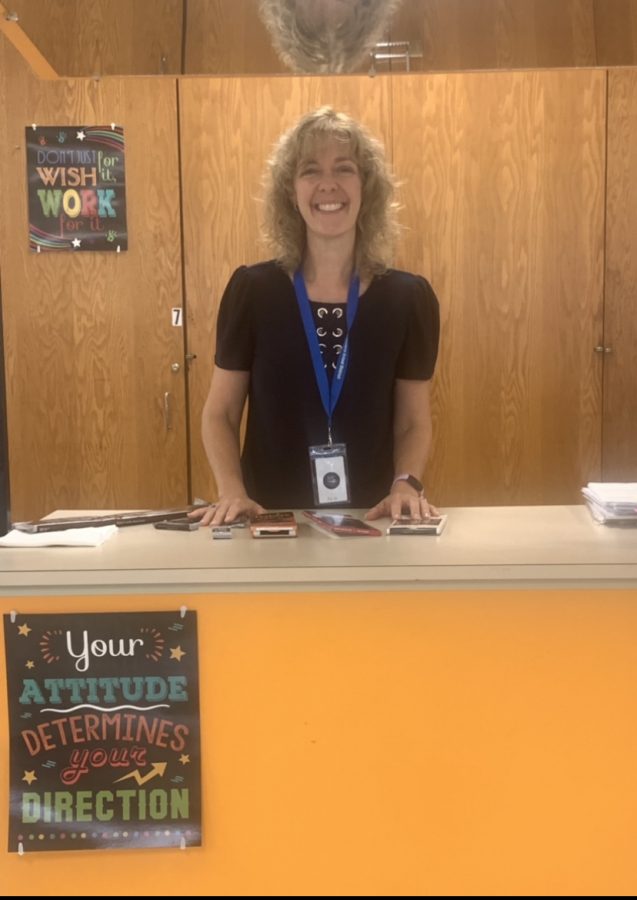 Jennifer Anderson, family science
Lancer Nation is excited to welcome Family Science teacher, Mrs. Anderson, to the Londonderry community. 
Despite this year being Anderson's first year of teaching in a classroom, she has twenty years of experience at the YMCA and other recreational departments where she taught cooking lessons. 
After years of teaching and serving her community, Anderson applied to LHS to become a Family Science teacher.
"I heard wonderful things about Londonderry and knew this would be a great place for me," Anderson said. "There aren't lots of family science positions in schools either, so when I saw this opportunity, I knew it was right for me. Everything just kind of aligned for me." 
As a new teacher, Anderson looks forward to the new experiences coming her way. 
"This is all so new to me, so everything is exciting to me," Anderson said. "I'm most excited to transform kids who are uncomfortable [with regards to cooking, baking, financial management] to walk out of this class with a profound sense of independence."
Anderson is thankful to teach a class in which she can have an impact on her students' lives after they graduate.
"It's gratifying knowing that after students take this course, that they won't be stuck eating just Mac and Cheese, but instead could prepare a balanced meal," Anderson said. "I feel lucky to teach a class in which students will use the skills they learned in everyday life."
As Anderson embarks on this new journey, she has set some goals for herself to better familiarize herself with both the school and her students. 
"I want to understand and locate the resources I have," Anderson said. "As a first year teacher, I want to go through the course and see what kids like and don't like. I want to keep things they like and alter the things they don't. I want to teach things that my students have an interest in."
Anderson also has many interests of her own. She loves to be outdoors, do crafts, and take pictures. 
"I enjoy hiking, kayaking, ATV-ing, skiing, walking the dog," Anderson said. "Just being out in nature is refreshing."
Anderson also hiked the 4000 footers and the Presidential Traverse in NH.
"The journey [Presidential Traverse] took two days, but it was so worth the view," Anderson said. "It's fun to go places that cars can't get to."
Following her journey at the Presidential Traverse, Anderson plans on teaching her students that "nothing is impossible".
"If you think you can't do it, just try," Anderson said. "I thought I wouldn't be able to climb the 4000 footers or even cook, but look at me now. Sometimes things will surprise you!"
Anderson wants her students to reach new heights when it comes to independent living. She is focused on participation in class in order for her students to learn the skills taught.
"Just come and participate," Anderson said. "I don't want to send homework. I want people to walk out of here with real life skills: budgeting, cooking, etc."
Anderson strives to send her students out of the classroom being able to live independently, but to also welcome her peers in the classroom with kindness and support.
"Here [at LHS], I want to be a face of positivity and friendliness that students and staff can turn to for support. I'm a big believer in being a supportive individual. There's always candy here in my room! Come in and we can chat or bake anytime!"
As a new addition to the staff, Anderson wants her colleagues and students to know that she will always "lend a helping hand" and she will always listen to what others have to say.
One of the most important lessons Anderson wants her students to learn is the importance of figuring out "what's best for you". Anderson used to be a photographer and worked at a mutual fund right out of college, but "fell in love with teaching".
"Life takes you in different directions. It's up to you to decide how you read those signs."