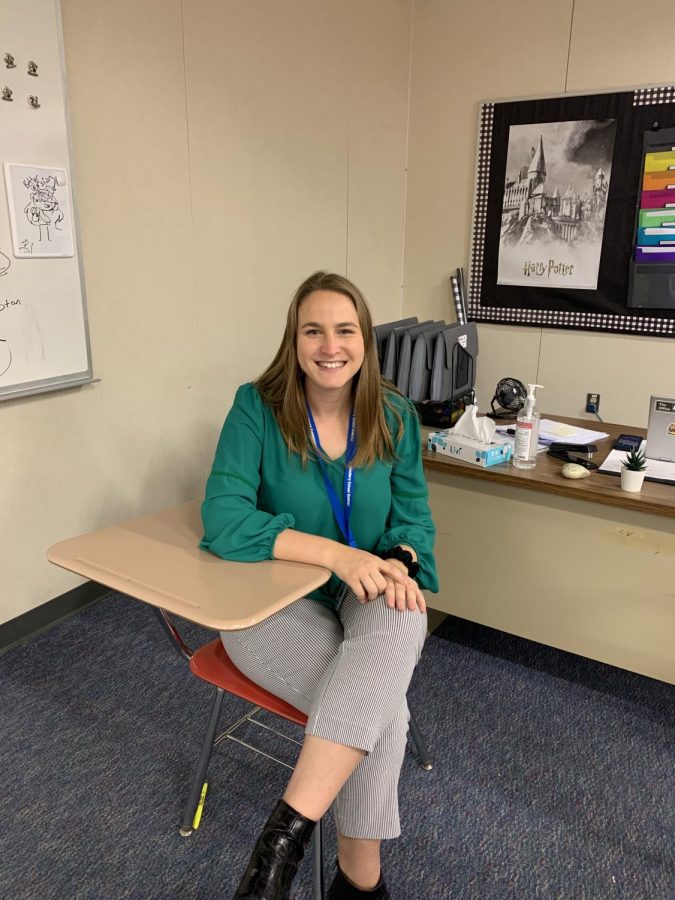 Allison Gamache, math
The Londonderry High School students, staff, and faculty are excited to welcome the new math teacher, Ms. Allison Gamache this year. Gamache is excited to make connections with her students and create a positive space for them.
This is Gamache's first year teaching on her own, however, she has experience working with students from other schools in various ways.
"This is the first time I'll be teaching in my own classroom," Gamache said. "Last year I was a student teacher at West High School in Manchester, NH and before then I was a substitute teacher in the Manchester Middle Schools. It is very exciting to have my own classroom and students this year!"
After working at other schools, Gamache didn't just come to LHS for no reason. Gamache lives close to Londonderry so she was already familiar with the area, but wanted to get to know the school better. 
"Once I learned more about the school, I really loved how much of a close community Londonderry is," Gamache said. "The students are involved in lots of sports teams, clubs, and extracurricular activities and I really loved to see that!"
Besides seeing the involvement of students and the close community, Gamache is thrilled to start off the year on a good note with her students.
"I value having a good relationship with students and building a positive learning environment for anyone who steps foot in my classroom," Gamache said. 
Gamache is ready to get to know her students, but also wants them to know a little bit about her as well.
"I am a very active person," Gamache said. "I played sports my whole life and enjoy being outdoors to go hiking and walking on trails. One thing that I am very interested in is traveling. I have been wanting to go to Barcelona for years now and am hoping to make that plan official in the next few years."
Along with getting to know more about her students and setting a comforting environment for them, Gamache has many goals for this year.
"A few goals I have are to improve my teaching skills throughout the year; meaning I want to get more comfortable with trying new lessons that I haven't taught before and experimenting with different activities," Gamache said. "I also want to try and become involved with various things throughout the school. Right now I am the freshman girl's volleyball coach and am very much enjoying it, but want to get involved in other aspects of the school."
Gamache says she hopes to achieve her goals by leaning on experienced teachers within her department.
"I want to share my ideas, go through lessons and learn from their expertise on teaching math," Gamache said.  "I also hope to meet lots of teachers in other departments so that I can learn about what they are involved in."
Gamache wants her students to know that she is a kind, approachable and understanding person and will be there whenever a student may need.
"My classroom is a safe place where any student can come talk to me about anything," Gamache said. "I am always here to help and be a guiding figure."