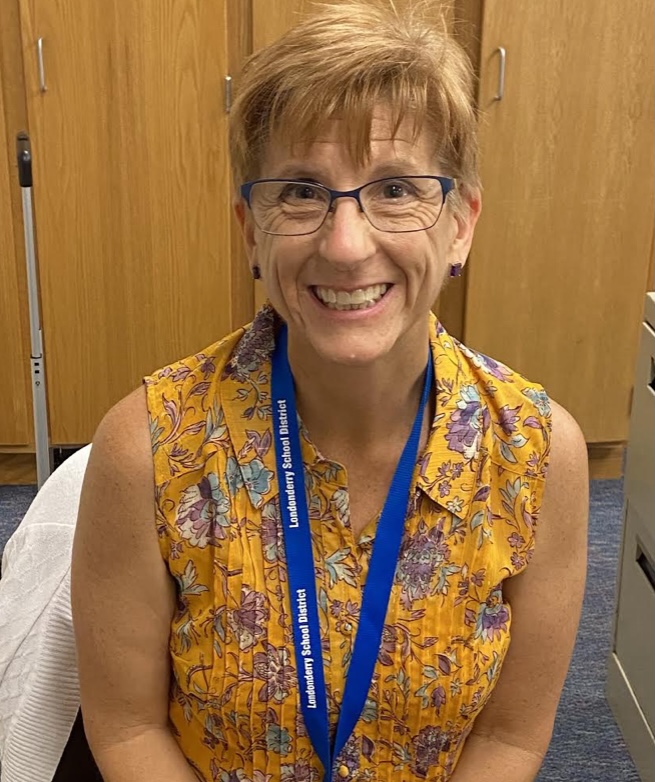 Heidi Havron, math
After nine years at Manchester MST High School, Heidi Havron is ready to spend her tenth year of teaching at LHS; and she's started the school year with much intent. 
"My goal this year is to acclimate to Lancer Nation while bringing best practices from my previous experiences," Havron said. 
Before teaching, Havron worked in corporate job insurance claims where she participated in training as well as employee development, and said that she "really enjoyed it."
Havron's inspiration to teach came from her parents, who are "lifelong learners." She now teaches Algebra in the Math department, where she aspires to teach as well as learn as much as she can. 
Although Havron puts her student's education to a high level of priority, she does occasionally have to ask herself how important something else in her life is in "the scheme of things."
"Sometimes, what I think is crucial is actually very minor," Havron said. "I'm working on being present in the moment."
Being a teacher requires a hardworking individual who is willing to dedicate their time and energy to their students. But even with her busy schedule, Havron still makes time for herself to do things that she loves. 
"I enjoy running because I can connect with nature, move my body, and clear my mind," Havron said. 
Havron also said that she enjoys traveling, and seeing how "other cultures live," and says that this is her "base to connect and recharge."
Havron not only holds her student's education in math to a level of importance, she also recognizes the significance of her student's realizing their own capability. In fact, Havron said that some of the highlights of her teaching career come when her students try things they thought they could never do.
"My favorite teaching moments are when students who think 'I'm bad at math' realize they are quite capable," Havron said, "and go on to challenge themselves."