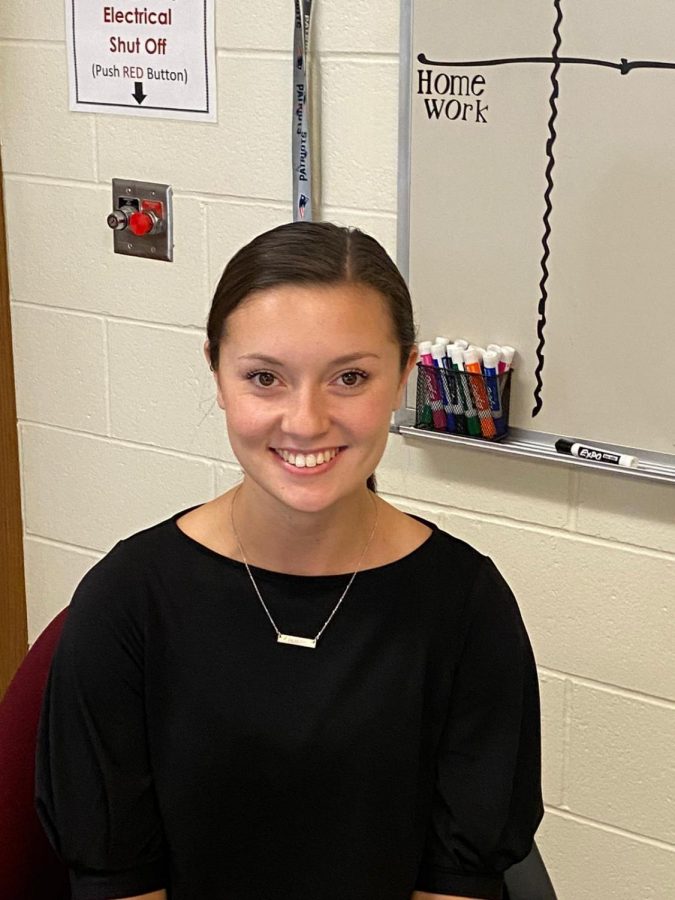 Abigail Borroto, science
This year the Londonderry High School science department welcomes a new member of staff, Abigail Borroto. To Borroto, the first year is going pretty well.
"At first it was overwhelming, but I think I'm finally getting into the swing of it," Borroto said. "Teachers have been really supportive for the most part and everyone has been great."
Borroto finds herself at home and in a place of comfort.
"I have always lived in Southern New Hampshire and I love it," Borroto said. "I didn't want to go far. I also have only heard positive things about the school and the community." 
As a first-year teacher, Borroto is eager to try new ideas and actually have her own classroom. She hopes to learn as much as she can from this experience. 
"A goal I have is to pace and structure my classes in a way where my students get the most out of it and really grow in developing their science knowledge," Borroto said.
Borroto hopes to achieve many goals at LHS. These range from learning to improving herself as a teacher.
"It would be to gain experience as a teacher and kind of get into my style and groove since I am new," Borroto said. "Obviously I have an idea of how I wanna be as a teacher but seeing it like pay out and just becoming more comfortable managing a classroom and all those things."
One of Borroto's memorable moments this year included a lab conducted in her Biology A class.
"We've been observing worms and their behavior and the students are getting really into it and it's fun to watch them interact with the organisms and be really into the lab," Borrotto said. 
Borroto is open to new ideas and positive feedback from the teachers and students. She is excited about being part of the student's education. 
"I want to be very activity based and student focused," Borroto said. "Of course teaching science makes that easier with labs and such, but more back and forth with the students. A friendly, no judgment sort of classroom is what I strive for."
Though the classes can be difficult, Borroto hopes to inspire kids through her positivity and passion for biology.
"My students' mindset shouldn't be 'I can't,' it should be 'I can't yet,'" Borroto said.