Photo Gallery: Highlights from Pumpkinfest 2015
The Class of 2018 hosted it's second annual Pumpkinfest on Sat., Oct. 31, 2015. Kids and their parents were invited to dress up in costumes and come to the Matthew Thorton cafeteria between 10am-2pm. For $10, kids could carve pumpkins, decorate cookies, and participate in Halloween-themed games.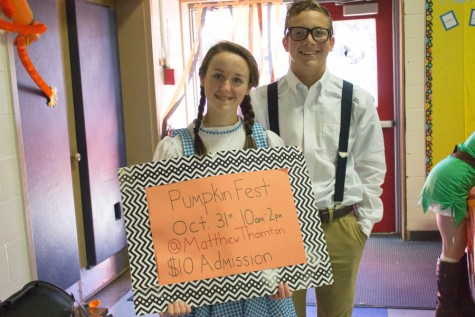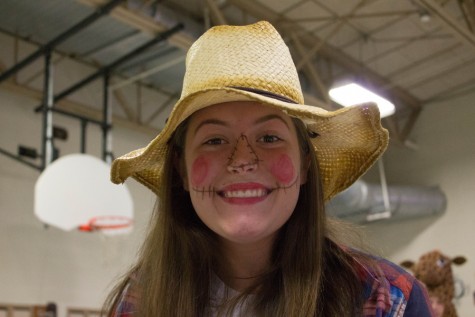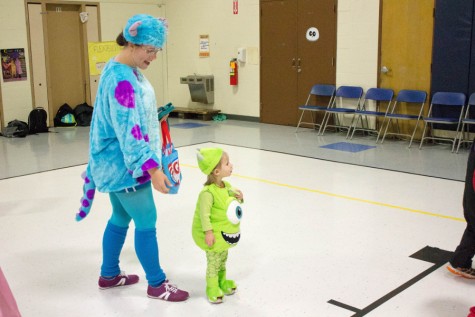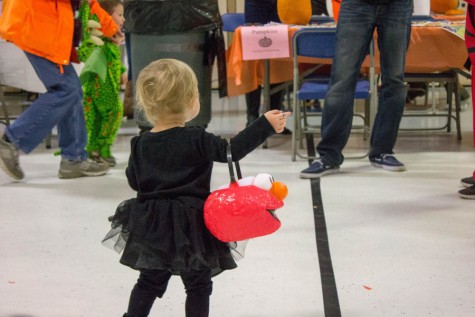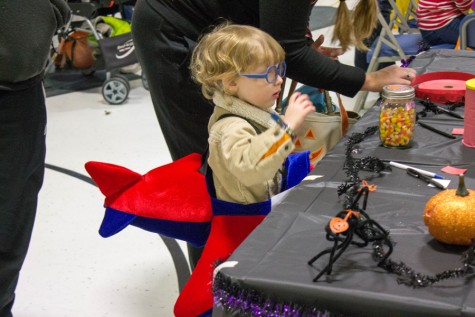 Parents and their children were
directed to the pumpkin carving
station, where they could cut,
carve, paint, and decorate their
hand-picked pumpkin
however they pleased.
One of the first stations was a coloring station, where the sophomore
class laid out different types of coloring pages for kids to choose and
color.
Several booths offered games for kids to play for a candy reward,
including musical chairs, mason jar toss, and "donut on a string."
Many children got into the Halloween spirit by getting their face
painted with a spooky design.
One of the most popular stations was cookie decorating. Kids picked
their own cookie shape (a pumpkin, an owl, a cat, or a bat) and
decorated it with frosting, sprinkles, and candy.
Throughout the day, a showing of "Charlie Brown and the Great
Pumpkin" was screening for families to enjoy.