Sebastian Vollmar, Science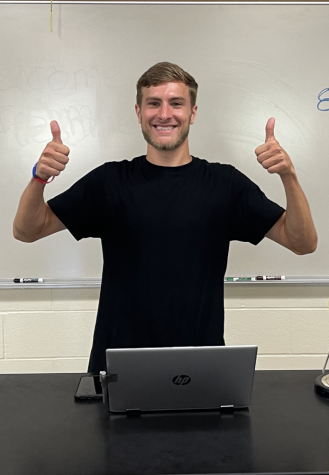 Londonderry High school would love to give a warm welcome to its newest science teacher Sebastian Vollmar. Vollmar has lived in Londonderry for a couple of years and got the job just a year ago, and he is glad he did.
"I stayed because I felt very welcomed by the staff and the students as well, "Vollmar said. "This is a group I wanted to be around since I joined the staff half way through last year. I love this community and hope to stay here for a while."
Vollmar also has a love for New England and winter activities.
"I enjoy skating and skiing. I have been skiing for a long time and it's something I really enjoy and I hope to get other kids to enjoy it like myself," Vollmar said.
Vollmar is hoping his passions can also be introduced to students. Vollmar had success with starting a chess club last year and hopes to introduce a ski and snowboard club to LHS as well, this year.
"I have had a lot of success with that so far so hopefully it continues and we can get one going," Vollmar said.
Vollmar is excited to be here and work with his community to become better as a person and a teacher.
"I want to just continue to work with the school and students too," Vollmar said.
The Lancer Spirit editorial board welcomes your comments. We reserve the right to delete/edit comments that contain the following: Off-topic statements or links, abusive content, vulgarity, poor grammar, personal attacks or spam.