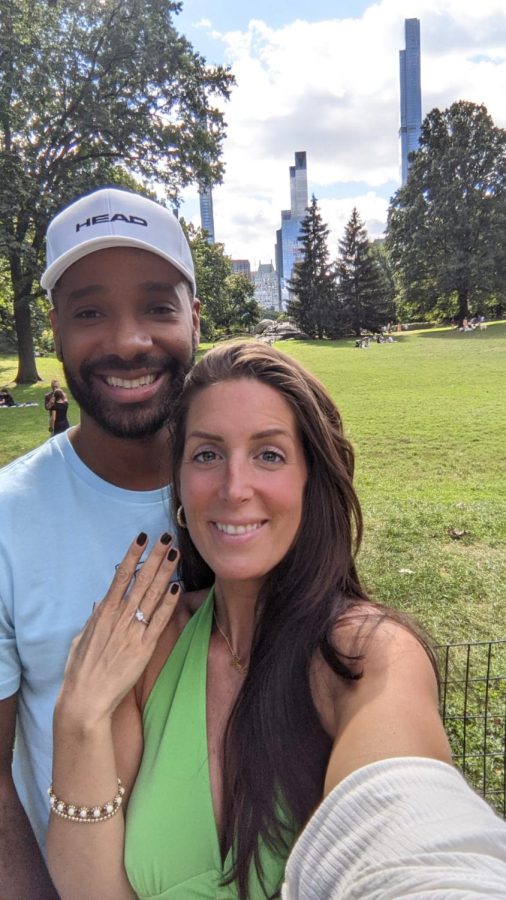 Photo courtesy of Sonia De Leon
Sonia De Leon, Foreign Language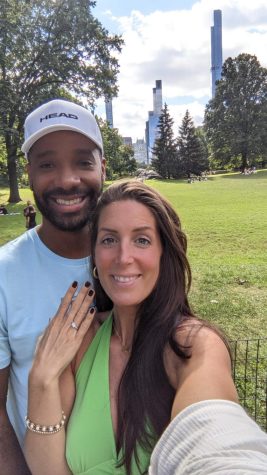 The newest addition to the foreign language department is not only new to LHS but also new to the U.S.
Sonia De Leon came straight to Londonderry after landing in the U.S from Madrid, Spain in September of 2021. De Leon moved to be with her husband, who lives in New Hampshire. She met her husband two years ago at a concert in Spain. De Leon "didn't even know [she]" would ever leave Spain.
"I love it," De Leon said. "I was kind of scared at first, I thought: this is going to be such a change in my life, but now I'm actually loving it and I couldn't go back and live in the city."
Although she may be new to the country, De Leon is no stranger to teaching. De Leon taught English and science in Spain for 8 years prior to her move, and taught at Matthew Thornton Elementary School for a few months before becoming a Lancer. 
"[Spain] was fun but I think it's more fun to teach here," De Leon said. 
With her qualifications as a Spanish teacher, LHS wasn't De Leon's only option. She was also offered a job at Windham High School, but declined after her interview with LHS.
"I saw the community and the culture of the schools," De Leon said. "When I went to my two interviews with Windham and Londonderry, I was like: I really do belong to Londonderry,"
What sold LHS to De Leon was her "favorite part," the support that the school district and community offers.
"I've never ever been more supported before… it's funny, the schools share the same tests and the same worksheets but then at the same time you didn't feel that supported, like you do [at LHS]," De Leon said. 
With all her new found support, De Leon's biggest goal for this school year is to "be on top of everything." 
"I want to be involved," De Leon said.
De Leon said that she "felt bad" because she knows many people say that their passion is their family, but De Leon is most passionate about her job.
"I do have a family, but my passion is my work, teaching," De Leon said.