Ian O'Connor, Math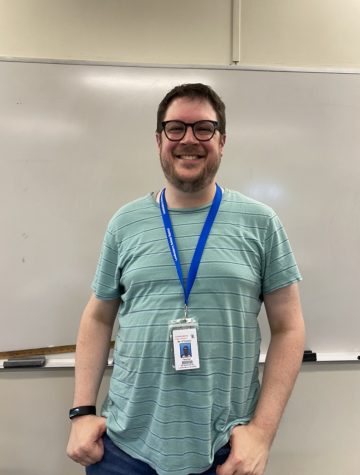 Ian O'Connor is the newest addition to the math department here at LHS, and he said he is "very excited to be here."
"After I had my interview, it just seemed like a really good place to be; a good community [of] students and staff," O'Connor said. "It was just one of those circumstances where it [felt] like a good fit."
O'Connor worked briefly at Bedford High School before coming to LHS. Though it's been an adjustment being introduced to a new place and environment, O'Connor is looking forward to "getting to work with new kids and the new staff." 
"I'm just excited to keep going," O'Connor said. "I feel good after the first few weeks and I really want to put my best foot forward."
Before becoming a math educator, O'Connor had a dream of pursuing the arts. He went to school in New York for acting and participated backstage and onstage in various productions in Eastern Massachusetts. Since it's a "tricky business," he decided to change career paths and pursue teaching. As well as performing arts, O'Connor likes to play video games and watch new movies and television shows.
"I try to catch up on fun movies and [television] shows when I can," O'Connor said. "Streaming makes it easier [now] but during the pandemic, I missed going to the movie theater." 
O'Connor aims to feel "fulfilled" this year, and hopes that his colleagues, students, and the Lancer community as a whole will be able to feel the same.  
"I'm excited to hopefully see every one of my seniors come May or June get their diploma and move on," O'Connor said. "[Then] I'll know I've done my job."
O'Connor wants his students to know that he is "here to work for [his students] to unlock [their] full capabilities."
"We only have 45 minutes per class, but I think every person has the absolute ability and potential to succeed," O'Connor said. 
The Lancer Spirit editorial board welcomes your comments. We reserve the right to delete/edit comments that contain the following: Off-topic statements or links, abusive content, vulgarity, poor grammar, personal attacks or spam.