A Letter from the Editor
A December letter from the Editor in Chief.
It seems as if snow has been forgotten by the being that is Mother Nature.
Seriously, it's December. It's single digits when I wake up, there's frost on my car, leading to me spending 20 minutes defrosting the windshield, and my leather seats never seem to really heat up. But still no snow.
Not that I'm completely upset. At least I'm not risking a tardy in World at War because I'm stuck brushing off my car for half an hour (Mr. Courtemanche, if I'm ever late after a snow storm–this is why).
Besides the odd absence of snow, everything here at LHS seems to be thriving. Winter sports are officially in full swing, with the sights of hockey suits and the sounds of squeaking basketball shoes taking over the gym. The end of first semester is also officially in sight as well. Be prepared for frantic seniors who are trying to raise all their grades to As (I fall into this category as well) and panicked underclassmen as they navigate their first rounds of midterms–good luck!
With the holiday break creeping towards us ever so slowly, I'm sure everyone in every hall across the building is finding trouble trying to keep up the grind for the last three weeks of the year. My advice: plan something you'll look forward to every week.
Make an effort to go to the basketball game with your friends on a Wednesday night–that'll already put you halfway through the week. Dedicate your Thursday night to unwinding and watching your favorite movie. Make plans to go out Friday. Reward yourself for still working hard, and then you're already through another week.
There's a lot to look forward to in the coming weeks, and I can't wait to see what everyday brings to the school and the people around it.
Signing off,
Makenna True, Editor-in-Chief
Leave a Comment
About the Contributor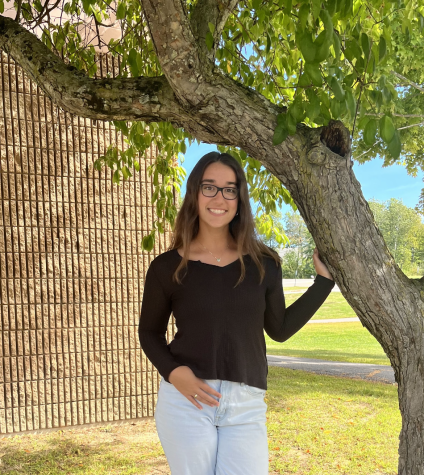 Makenna True, Editor in Chief
Heading into her third year on staff, Makenna is excited to take the reins as Editor in Chief of The Lancer Spirit. In her spare time, Makenna can be found playing competitive travel softball for the NH Prospects organization. She also is a part of NHS, the Green Council, and Senior Gators.