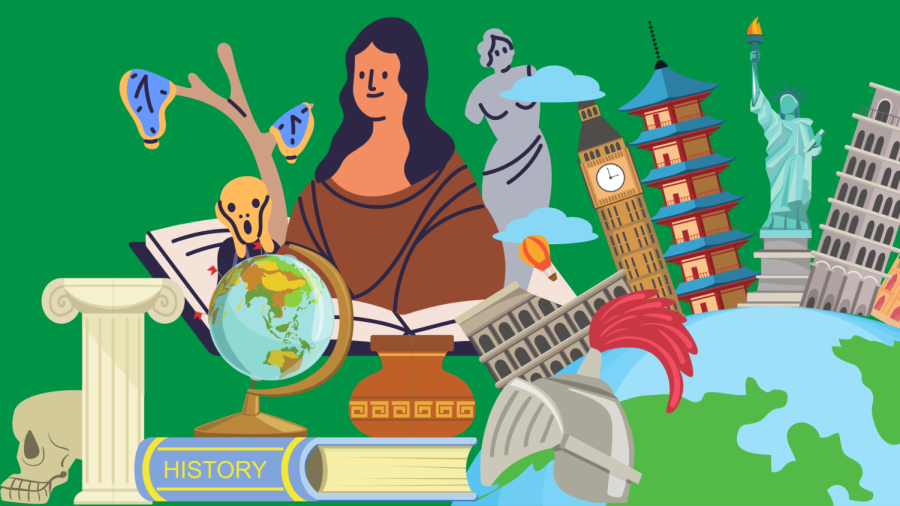 Social Studies
---
---
For a full list of social studies classes available to LHS students, please click here.
---
---
Course Name: 

AP Comparative Government and Politics

 
Teacher:

Ms. Gibson
This is slightly different from other AP courses in that the curriculum is a bit more fluid and both global and contemporary.  The countries covered will be Britain, the US, Mexico, Nigeria, the Russian Federation, Iran and China.  Additionally, some time will be devoted to the EU.
As with other AP courses, requirements will be rigorous and preparation to take the AP exam in May will be first and foremost.
---
Course Name:  

AP Psychology
Teacher: 

Ms.  Gagnon
AP Psychology is a challenging course that is equivalent to a college course and can possibly earn students a college credit by scoring well on the AP Exam in May. It is a course designed "to introduce students to the systematic and scientific study of behavior and mental processes of human beings  and other animals. Students are exposed to the psychological facts, 
principles, and phenomena associated with each of the major sub fields within psychology.
They also learn about the ethics and methods psychologists use in their science and practice" (Advanced Placement Course Description in Psychology). Solid reading and writing skills, along with a willingness to devote considerable time to homework and study, are necessary to succeed. The course incorporates hands-on activities in all units where applicable.
---

Course Name: 
AP US History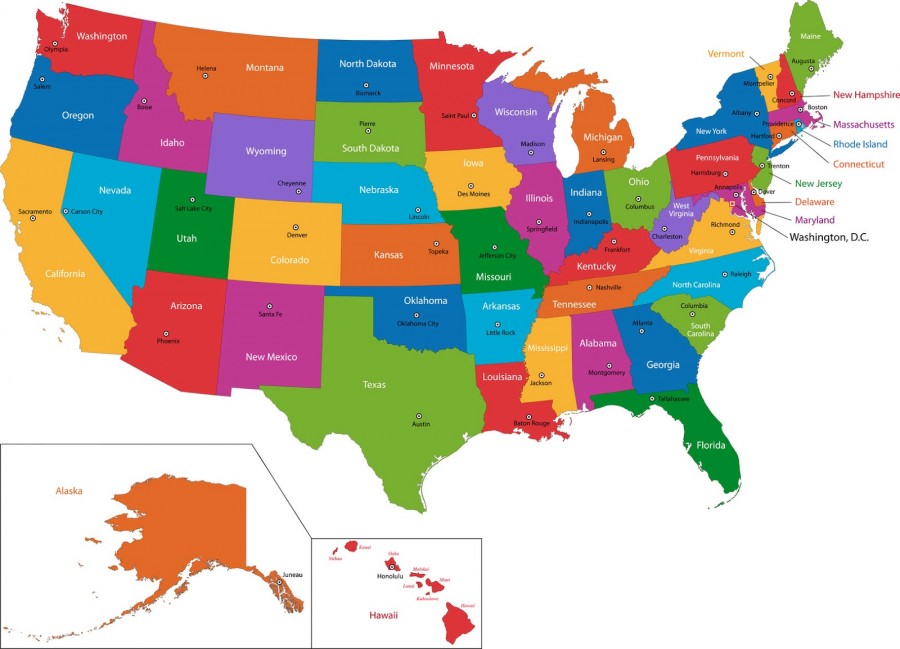 Teacher: 
Mrs. Wakelin, Mr. Willis
This course covers United States History from pre-Columbian times and European contact to present day.  It is a fast paced, intense study of the political, economic, social, and military changes of the American landscape.  There is heavy emphasis on reading, analyzing, and discussing primary and secondary sources in preparation for the AP Exam.
---
Course Name: 
AP Government
Teacher: 
Mr. Miller, Mrs. Prough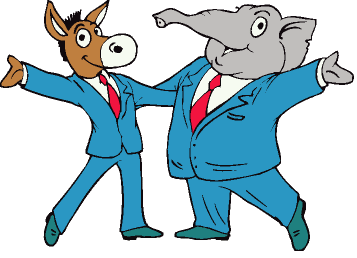 Like politics? What an in depth understanding about how our Federal Government really works? AP Gov is a full year course that explores Campaigns & Elections, the Media, Political Parties, Interest Groups, Civil Liberties, as  well as the powers of Congress, Federal Courts & the Presidency. This class will also examine the current political events that are driving the daily news cycle. AP Gov is a dynamic & rigorous course & is geared for academically minded students interested in American politics.
Students taking AP Government are not required to take Civics.  
---

Course Name: AP European History
Teacher: To be determined
Prerequisite: Recommendation of current instructor
This course is a survey of European history from 1350 to the present, including the Renaissance, Age of Reason, Napoleonic era, World Wars 1 and 2, and contemporary trends. Elements of political, economic, and cultural development are covered using a variety of media and approaches. The course is designed to provide a fast-paced and intensive experience in reading, writing, and research skills. NCAA approved.
---


Course Name: 

Honors World Geography 
Teacher: 

Mr. Choquette
Course Description: The course is a survey class covering the same curriculum as Geo 200 offered at Southern New Hampshire University.  The class is a cultural geography class that covers a variety of the world's regions: The Americas and the Caribbean, Africa, the Middle East, South and East Asia and Oceania.  At S.N.H.U., the class is required in a variety of majors including politics, international business, environmental science, travel and tourism and education.  A further advantage of the class is that it is NOT taught by either Mr. Courtemanche or Mr. Miller.
Students will have the option to obtain 3 credits at S.N.H.U.
---
Course Name:  

CP Psychology
Teacher: 

Ms.  Gagnon
Want to learn a bit about why you and your friends do the things they do?  CP Psychology just might be for you!  This course is designed as an introduction to study the social and biological explanations for human behavior.
Areas of study covered include the biological basis of behavior, states of consciousness, sensation and perception, lifespan development, stress and health, learning and memory, personality, and psychological disorders.
The course will be based on class discussions, various selected readings, individual and group projects, and many in class activities.
---

Class name: 

Multicultural History
Teacher: 

Mrs. Prough
Course Description: Curious about other cultures here in America and their history? Want to know more about the experiences and traditions of Native Americans, Asian Americans, Latinos, African Americans and women? This course is designed to teach you more about these groups and encourage you to explore other groups that may interest you. Discussion​s and projects will be a big part of this course as we explore common experiences that make us Americans.
​This course is offered at the College Prep and Honors Level.
---
Course Name:

CP Law and Mock Trial
Teacher: 

Joseph Nalezinski
Course Description: This year long course covers the Law Studies curriculum and allows students to participate in several mock trials and hearings. Students will develop an appreciation of the American justice system, an understanding of the role of law in a democratic society, reasoning, analytical and oral advocacy skills through the application of civility, and an understanding of responsible citizenship. Students will learn courtroom procedures and the role and responsibilities of judges, attorneys, jurors, witnesses and court personnel. Students will be expected to fulfill out of class time commitments as well. NCAA Approved.
---
Course Name: 

CP Sophomore Humanities
Teacher: 

Mrs. Jarzabek & Mrs. Borgatti OR Mrs. Day & Ms. Gibson
Course Description: Sophomore Humanities is an alternative for sophomores that blends your U.S. History and English requirements together in one project-based class.
If you enjoy discussion, art, music, drama, and group projects, this is the class for you.
---
Course Name: CP Sociology
Teacher: Mrs. Prugh, Mrs. Jarzabek
Course Description: This course is designed to be an overview of sociology with a focus on culture. Students will be expected to demonstrate an understanding of essential sociology vocabulary. Students will apply their knowledge of basic sociological concepts by analyzing our culture, comparing and contrasting the United States culture with others, and exploring the nuances of various cultures. This course should prepare students to be able to better understand the actions and behaviors of others in our own culture and other cultures as well.
---
Course Name: Philosophy
Teacher: Mr. Miller
Course Description:  Have you ever found yourself wondering about life's biggest questions? What are we supposed to do with our lives? Do we need money to be happy? Is there meaning to the universe? Must we suffer to acquire wisdom? Who are we at our deepest, core level? What happens when we die?
Socrates, Plato, Aristotle, Descartes, Rousseau, Kierkegaard, Nietzsche and others have contemplated these very same questions. This course will present to you their answers as you consider your life beyond LHS and how to live a rich, fulfilling life.
Philosophy is offered as a College Prep Course & also as an Honors Level Course.    
---
Course Name: 

World at War

Teacher: Mr. Courtemanche
The course is an in depth study of World War One and Two.  The class is very interactive with a lot of debates and discussions.  Students will learn all about the causes of both wars, the major figures during the conflicts, and the battles that took place.  There is even an outdoor mock battle.
You can take the course as either honors or college prep.
NOTE: We also play with lots of puppies every day and Tom Brady visits class most Fridays.
---
Course Name: 

Current Issues 

Teacher: Teachers may vary
In this class students get to discuss and learn about the major topics of the day such as gun control, abortion, human trafficking, the death penalty, etc…..
Students will also have an opportunity to discuss any issues that are currently being talked about by the media that they are interested in.
---
Course Name: 

Law Studies
Teacher: Teachers may vary
This class is a semester long, is offered both first and second semesters to juniors and seniors.  Occasionally I will allow a sophomore to take the class, but it is at my discretion.
It not only gives the students some practical knowledge of the Law, covering a variety of Law and Law enforcement fields, but helps students understand far more about #collegeandcareerready in many different areas.
Guest speakers are a highlight of the class and movies supplement many of the discussion topics. Practical knowledge of your rights and how to protect them are covered even if you aren't interested in pursuing this field. Join us!