Field Hockey looks to repeat a Pinkerton defeat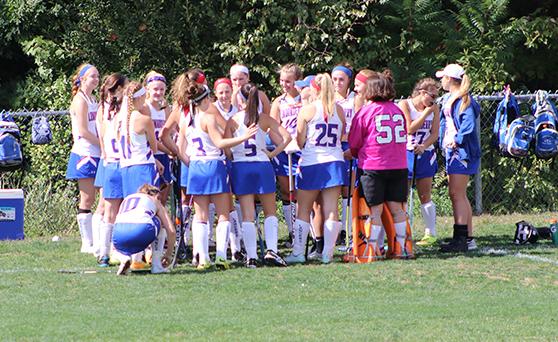 Anyone who was at the Mack Plaque field hockey game knows how intense it was. An edge-off-your-seat kind of game that eventually saw triumph for the Lancers as they won 1-0 in OT.
But it's about to be cranked up a notch.
"Playoffs are a whole different kind of animal than regular season," senior captain Val Shay said. "This is gonna be Mack Plaque on steroids."
The field hockey team will look to repeat their Mack Plaque success as they will again take on their rivals, the Pinkerton Astros, in the DI quarterfinals today. After finishing the season 10-3-1 and sealing the fourth seed, this team wants to get back to the Final Four in back to back years.
"We feel confident," Shay said. "But we can't be overly confident. We have to keep our emotions in check and play with heart. If we do that, we can play with anybody."
After already playing the Astros once this season, and coming out victorious, the team knows what needs to be done get the win again.
"Pinkerton is a very skilled team, especially on offense with their speed," Shay said. "If we can block their hits and prevent them from getting to the ball, it eliminates their strength."
The teams will square off at the Matthew Thornton Field at 3:00 today. The winner will advance to the semifinals in Exeter.