Passing the torch: Greenberg announces retirement, Laliberte to become new superintendent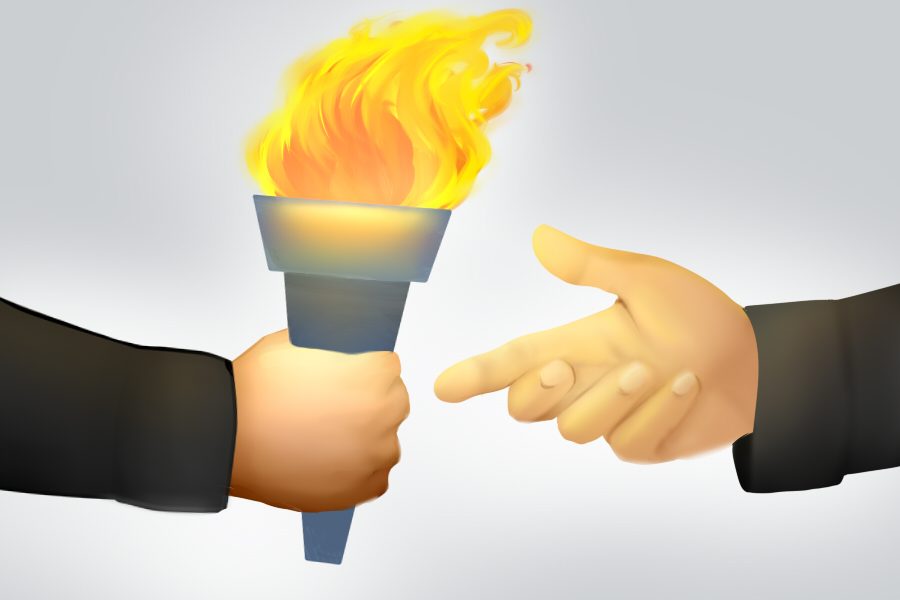 Superintendent Mr. Greenberg started in Londonderry the same year that most of this year's seniors were born. And when these seniors graduate at the end of the 2016-17 school year, they will not be the only ones bidding farewell to the Londonderry School District. As the seniors move on, so will Greenberg.
"I've been thinking about it for a while," Greenberg said. "I indicated to the school board a few years ago that I was planning on retiring this year."
Mr. Greenberg has been in education for the past 48 years, 30 as a superintendent, 17 of which he spent in Londonderry.
"I have very much enjoyed the last 17 years here. I have come to understand what an outstanding group of kids, administration team and general community we have had over the years," Greenberg said. "It's like my second home, like leaving my family. But I think it's the right thing to do right now."
During the same meeting where Greenberg handed in his letter of resignation, the school board voted Assistant Superintendent Mr. Laliberte as the new superintendent.
"Londonderry is an amazing place to work," Laliberte said. "I am honored and humbled that the school board has the level of confidence in me for them to offer me the job."
Laliberte has been in Londonderry for the past two-and-a-half years, and has been in the educational field for the past 25 years. During that time he has been in many different roles: English teacher, department head, assistant principal at both the high school and elementary levels and principal for five years.
"There was no formal interview for the position," Greenberg said. "Instead, the school board considered the two-and-a-half years he has been in Londonderry as an elaborate interview process. He did a great job on all levels."
To help him prepare and to make the transition at the end of the year smoother, Laliberte will be involved with everything Greenberg does, as well as doing his own job At the same time.
Laliberte said being a superintendent is "kind of like being a CEO."
"You need to know a little bit about a lot to be successful," Laliberte said.
He understands that when he steps into the role of superintendent, it will be a learning process.
"I am probably going to make mistakes," Laliberte said. "It's just a fact of life. I'm just going to have to own them and move forward. It's like Mr. Greenberg says: I'm going to need to bring my own shoes to the job and do the best I can."