Londonderry voters: Parking guidelines, map for election day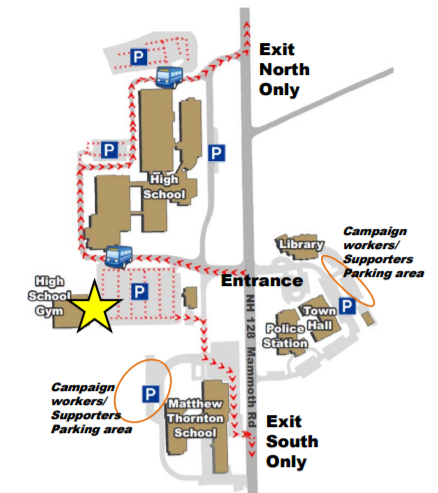 Voting for the national election will take place between 7 am – 8 pm at the high school gym on November 8.
All vehicles must enter through the lighted intersection across from the Leach Library. All parking lots around the high school will be open and there will be shuttle buses going between the parking lot and the polls all day.
The town hall will be closed on November 8. Police and volunteers will be directing traffic. Please plan for traffic and delays.