'Time Takes a Cigarette:' Remembering 40 years of David Bowie
This review was originally published in the February 2016 print edition of The Lancer Spirit. The writer Conor Battles, 2015-16 editor-in-chief, was recently awarded a 1st place Gold Circle award from the Columbia Scholastic Press Association in the "Entertainment Reviews" category for this article.
David Bowie bookended his career with songs about death.
In 1969, "Space Oddity" launched the then-22 year-old aspiring rock artist into the stratosphere, mingling Bradbury-esque storytelling about an astronaut tumbling aimlessly through space with the vibrant imagery and haunting delivery Bowie would refine and reshape throughout his forty-some-odd years in music. Taken at face value, Major Tom was doomed to float through the cosmos until he suffocated or starved. But Bowie never stopped at face value. Indeed, it's easy to interpret the track and its protagonist as jubilant, hopeful pioneers, shooting squarely for the stars despite the consequences. It's that duality that makes "Space Oddity" such an invigorating listen, and a core staple among Bowie's biggest songs, to this day.
There is no such gray area on David Bowie's final number. His last album, Blackstar, released two days before his death, closes with the mournful strains of a song called, appropriately, "I Can't Give Everything Away." At first glance, the track's upbeat melody, poppy drums, and airy harmonica ooze positivity. However, one need only listen to Bowie's sorrowful lyrics and impassioned vocals to realize that "I Can't Give Everything Away" is meant to be nothing less than a final, tear-stained goodbye. Compared to the intentional ambiguity of "Space Oddity," it is a clear and deliberate message of imminent death.
Between these monolithic moments lies a near half-century of some of the most original and inspirational music ever recorded by one man. Everyone has a favorite Bowie song, and every phase of his career, from the androgynous, glamified Ziggy Stardust days to his silken clean Let's Dance veneer, deserves accolades. No artist in history has so effortlessly transformed himself so thoroughly so often. From his aesthetic to his sexuality, the only thing David Bowie ever stayed consistent about was quality.
How did such transformations never wear Bowie out? Over the years, he was never content to rest on his laurels. This is a man who, after all, cited Kendrick Lamar and Death Grips as two of his favorite artists of the present day. In the same year as Jeff Lynne and Bob Dylan put out albums that, while good, clung to an unreachable past peak, Bowie dropped a terrifying ten-minute experimental track whose video starred a girl with a tail, a trio of twitching backup dancers, and a blindfolded, manic version of himself. Bowie never stopped innovating, never stopped pressing on to bolder and bolder territory.
Everyone has a favorite iteration of Bowie. The earliest days merged the basic trappings of late '60s rock and psychedelia with sweeping, theatrical arrangements and sci-fi imagery that evoked Ellison, Heinlen, and a multitude of other spaced-out icons. Before Nirvana repackaged it on Unplugged and before Midge Ure's grimy synthpop rendition prefaced a Metal Gear Solid game, The Man Who Sold the World was a proto-glam masterpiece.
Of course, the most recognizable phase of Bowie's career was his glam days. The Rise and Fall of Ziggy Stardust and the Spiders from Mars remains the most memorable, opulent moment in a movement characterized by its memorable opulence. The commanding stage presence and unsurpassed sense of style propelled Ziggy-Bowie into the limelight, where he would stay until a chance encounter with Brian Eno brought him into the seedy underbelly of the avant-garde in Berlin.
Fascinated and repulsed by the collusion of East and West that was Berlin, Bowie sought to put his glam days behind him with a trio of genre-bending LPs: Low, Heroes, and Lodger. Ultimately, it'd be the soaring guitars from Robert Fripp, the obtuse synths and raw experimentalism of Heroes that stood out most from this era.
After Lodger, Bowie returned from his self-imposed Berlin exile ready for a makeover. Gone were the black turtleneck, pseudo-intellectual days with Eno, replaced with the glossy Thin White Duke. Bowie had gone full dance-pop, and 1982's Let's Dance was yet another brilliant reinvention. Future electric blues legend Stevie Ray Vaughn provided instantly recognizable guitar tracks on hits like "Modern Love" and "China Girl," all underpinned by Bowie's exhilarating, modish turn as a Michael Jackson-esque pop lothario. Let's Dance, while a far cry from the Bowie of old, remains an enthralling listen and an enduring mainstay in the pop canon.
Following the runaway success and MTV tastemaker status of Let's Dance, Bowie fell into an undeniable rut. While there wasn't quite as much vitality in Bowie's '90s output, the period saw him experiment in crossing over once again. Trent Reznor of Nine Inch Nails provided an ideal outlet for the late-40s Bowie, and their collaboration yielded solid tracks like "I'm Afraid of Americans" off 1997's otherwise forgettable Earthling. Even on a middling album, it's hard to call David Bowie uninspired.
As the 2000s dawned, David Bowie fled from the limelight he had lived in for so long. From 2003 to 2013, Bowie fell silent. A debilitating heart condition permanently kept him off the stage, and it seemed no new album was forthcoming. He took the time to appear in a few movies, like a superbly meta and hilarious cameo in Zoolander and an effortless dramatic turn as Nicola Tesla in The Prestige.
This radio silence came to an abrupt, welcome end in 2013 with the release of The Next Day. As its cover – an edited version of the cover for Heroes – suggests, The Next Day was largely conceived as a nostalgia piece. The tracks serve as a recollection and reinterpretation of Bowie's earlier days, mingled with enough modern sensibilities to feel appropriately timeless. Bowie was back, but in his final mutation: the elder statesman.
The rest, as they say, is history. Blackstar's 2016 release was conceived, designed and delivered as Bowie's final goodbye, not unlike Major Tom's haunting last words as he floated beyond the moon. David Bowie left behind a lifetime of legend, and a mythology to match. The music world today owes its genesis to Bowie. Everything from rock to electronic to hip-hop owes a fair degree of lineage. The man who sold the world ended up changing it irrevocably.
Leave a Comment
About the Contributor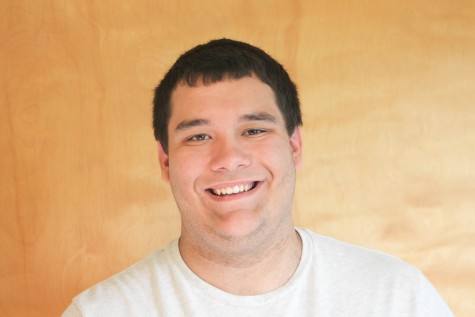 Conor Battles, Editor-in-Chief, Arts & Entertainments Editor
By day, Editor-in-Chief Conor oversees the Lancer Spirit in all its forms, from print to online to social media.

By night, A&E editor Conor hates things for fun and profit.