Art in a can: What Proulx can do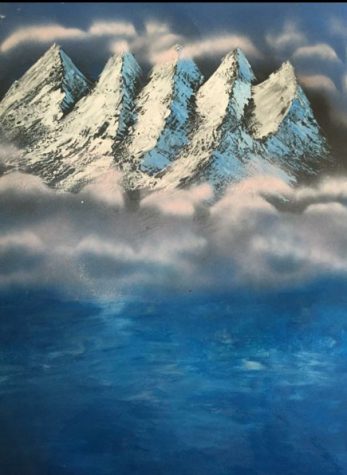 Senior Brandyn Proulx's imagination turns into masterpieces when he's handed a spray paint can.
Over the last few months, Proulx has taken up spray paint art, which is exactly what it sounds like: creating artwork with a spray paint can.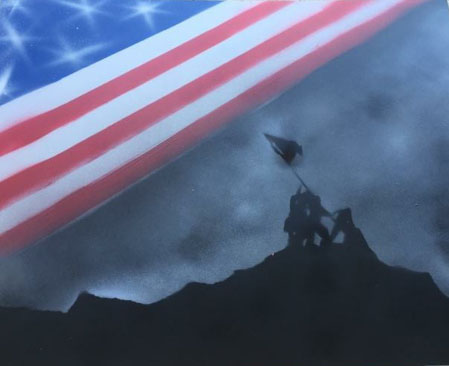 Proulx began his new hobby after tearing his ACL at the beginning of the football season, and all he could do was "sit on the couch."   Proulx said not being able to anything had him "bored out of [his] mind."
"I just needed something to take my mind away from football," Proulx said. "Considering I wouldn't be able to play my entire senior year. So one day I came across some random videos on YouTube and saw a couple tutorials on spray paint art, and it just caught my attention."
Proulx gives most of the credit for his art to the tools he uses, especially his stencils. He makes the stencils by drawing the picture then cutting them out and laying them on the paper. He then sprays the outlines until he gets to where he needs to be.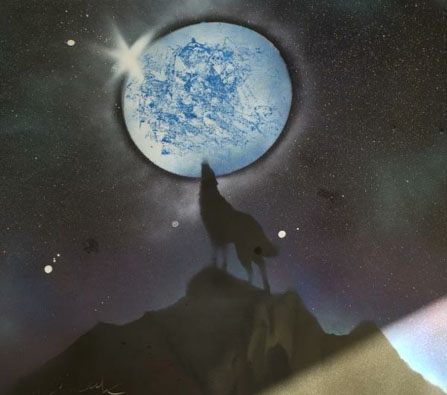 According to Proulx, it's a very pricey and time-consuming hobby, but it's well worth it.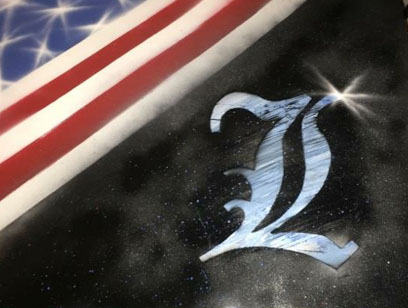 "My favorite piece was definitely one I made that had an American flag in the top left corner with a Londonderry Lancer "L" on the right side of the page, over the black background," Proulx said.