Student Council attends Waterville Valley Conference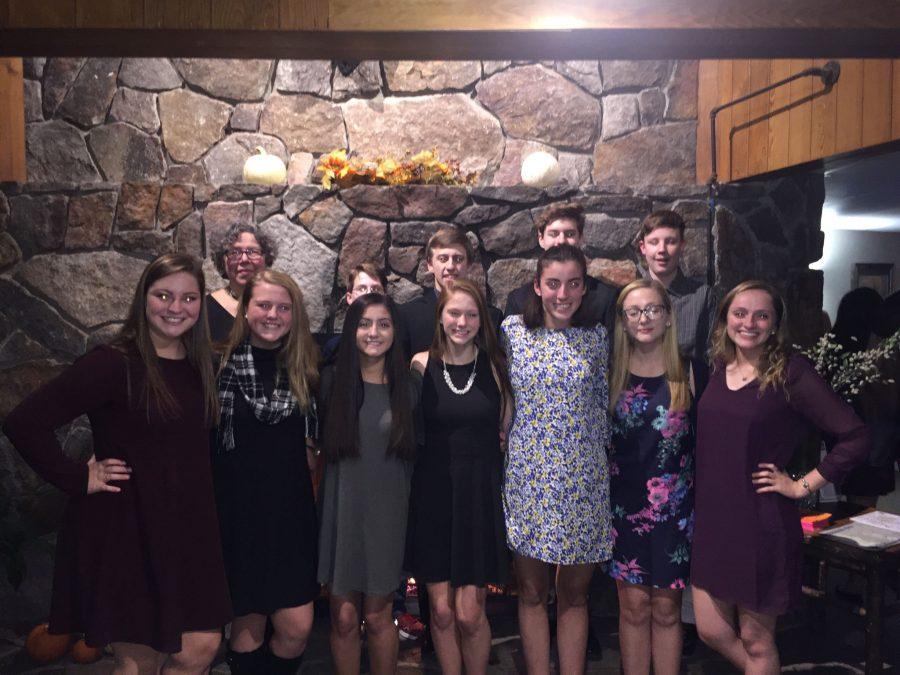 A conference in Waterville Valley on November 10 and 11 brought student councils from all over the state together. The point of the conference was to build leadership skills and find ways to improve the student councils across New Hampshire.
     "I really liked seeing how other schools run their student councils," sophomore Liz Iaconis said.
     Iaconis was one of eleven students from Londonderry to attend this conference and found it to be enlightening.
     "I went because I wanted to develop my leadership skills," she said.
     The event was jam-packed with a variety of fun activities, from team building games and exercises, to meeting with other councils to find solutions for any problems they may have come across, and even a formal dance and dinner.
     The woman behind the whole event is adviser for the LHS Student Council, and co-director of the New Hampshire Association of Student Councils (NHASC), Mrs. Sapsin.
     Sapsin has been the adviser for 31 years, and the director for NHASC for 16 years and has been in charge of the Waterville conference for 30 years.
     The speaker at the event, a woman by the name of Harriet Turk, was a big hit. It was the first time Mrs. Sapsin thought that there should be a female speaker at the event, since the majority of those in attendance shared that gender. Her job was to get everyone wanting to do more for their student councils and really step up as leaders in their schools and daily lives.
     "She was really excited about what she was doing, " Iaconis said. "Harriet was passionate about telling us we can doing anything we want to. She was real with us and respected us, which in turn made me feel respect for her. I could tell she loves her job."
     The event had a huge turnout, around 200 students from 15 schools attended the conference.
     "I thought the students were phenomenal," Sapsin said. "It's really inspiring to see hundreds of kids come together and cooperate and collaborate. They are all so accepting towards each other."