Teachers decorate doors to encourage POP: Perseverance, ownership and practice
     For the duration of "No School November," the faculty recognized the month for a different reason than students. November was National College Application Month 2016 declared by President Obama. Mrs. O'Dea, head of main guidance, had an idea to bring awareness to this topic.
     Twenty-seven teachers and other staff members decorated classroom doors in a door decorating contest to encourage the theme of college and career readiness among students and to particularly encourage seniors to start applying to colleges and searching for career paths. O'Dea credits this contest as a success, saying 63 percent of seniors have applied to college as of Dec. 1.
     "It gave the teachers the ability to tell students why they encourage this," O'Dea said.
     After judges Mr. Dutton, Mrs. Honeywell, Ms. Collacchi, Mr. Greenberg and Mr. Laliberte, assessed the assorted doorways, a winner was chosen.
     Reading teacher Mrs. Demeo and her candyland brought a decorating victory for room 164. Second place went to to the library for their display on college and career readiness, and third place was awarded to FLEX for their Dr. Seuss inspired door, modeling the story Oh the Places You'll Go.
     Judging by the success of the contest, Mrs. O'Dea believes its goal has been achieved.
     "It's something we hope to continue for many years," O'Dea said.
Leave a Comment
About the Contributor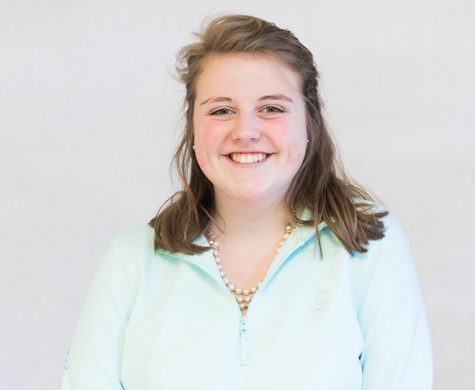 Liz Iaconis, News Editor
Liz loves Lancer Nation, going to bed early and keeping her schedule as busy as possible. Her free time is spent doing everything from watching Disney movies to playing with her dogs, but her priority is making sure to get you the scoop on all the Lancer news.