Today's fine art display displays today's finest artists
AP Art students share their work in end-of-semester art show
Students in Mrs. Dyson's Advance Placement Art class exhibited what they have been painting, drawing, sculpting and designing this past semester during today's annual art show, which took place in room 221.  
Unlike in other AP classes, there is no written final exam for these AP Art students. Rather their assessment is portfolio-based, which means at the end of the year the College Board will assess a range of pieces from each artist. Each student is required to digitally submit 12 pieces of their art and send five physical pieces to the College Board.
Below are photos of each artist with his or her selection of work.
All photos by Mary DeWinkeleer
---
Senior Demi Omanovic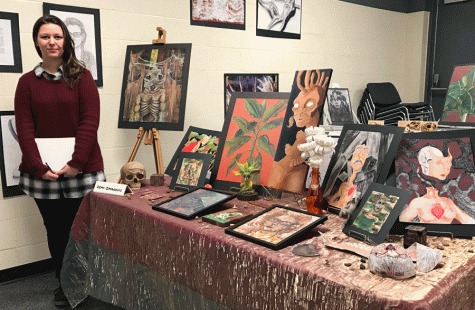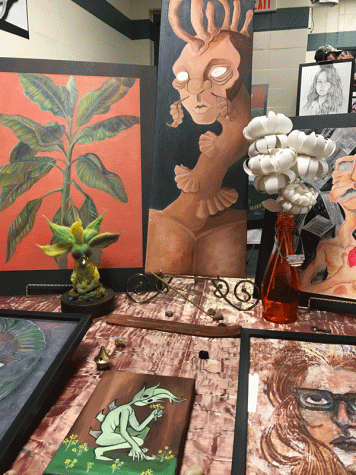 ---
Senior Melina Illinger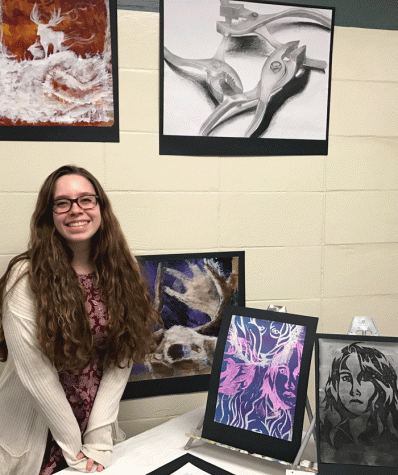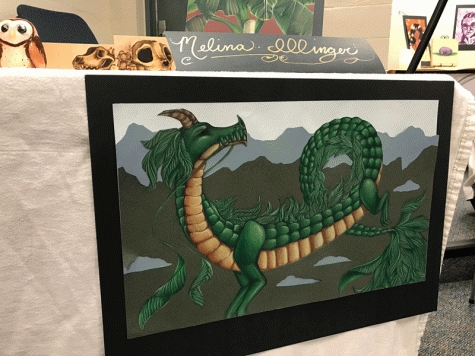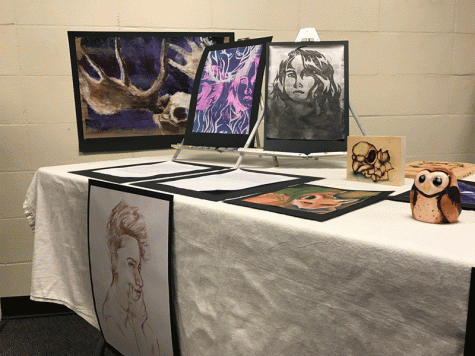 ---
Senior Deena Feldmann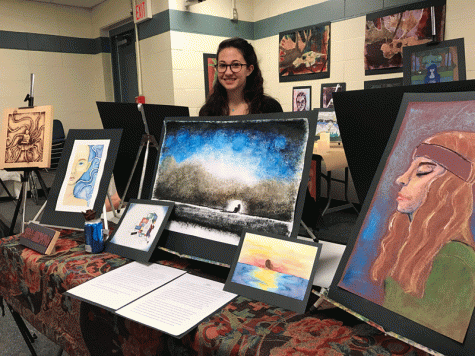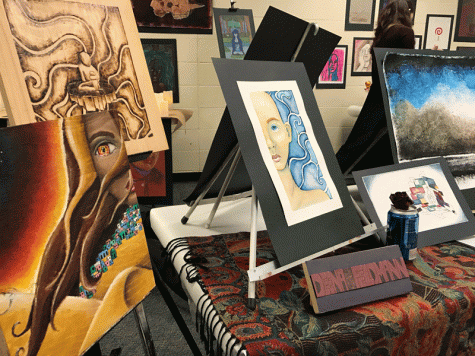 ---
Senior Edie Feldmann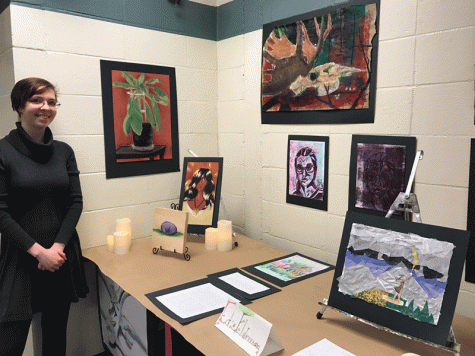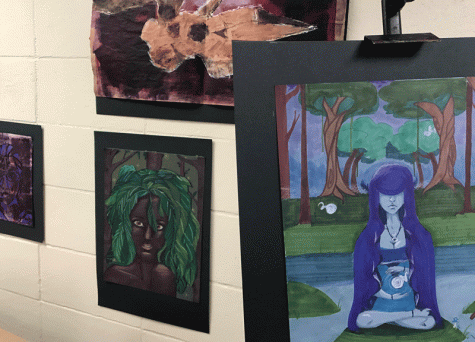 ---
Senior Sydney Saldana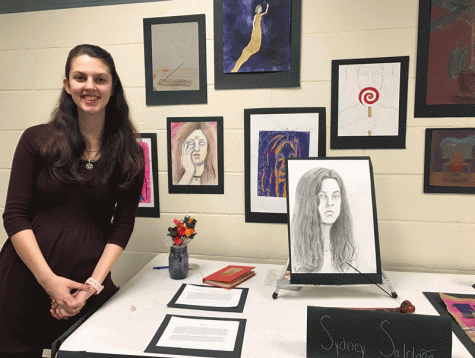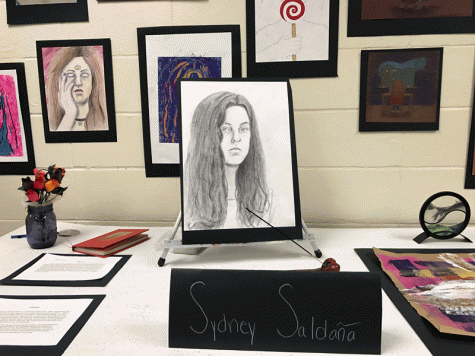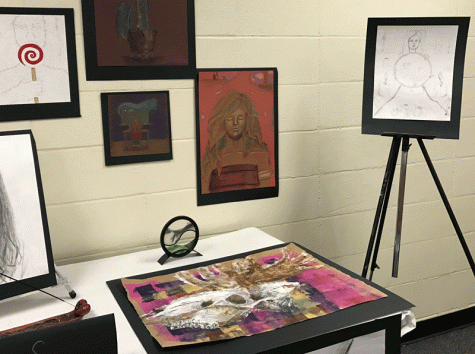 ---
Senior Heather Kelly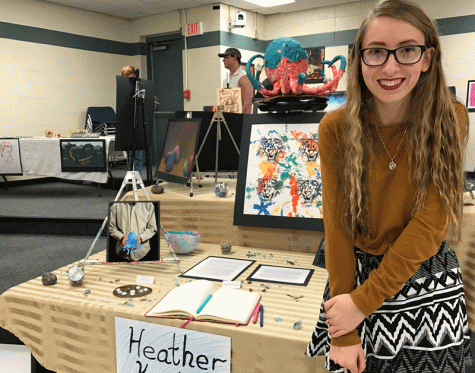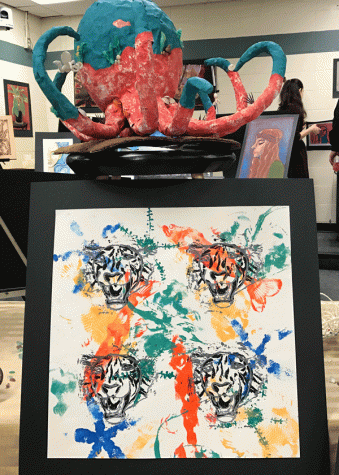 ---
Senior Zoe Dieffenbach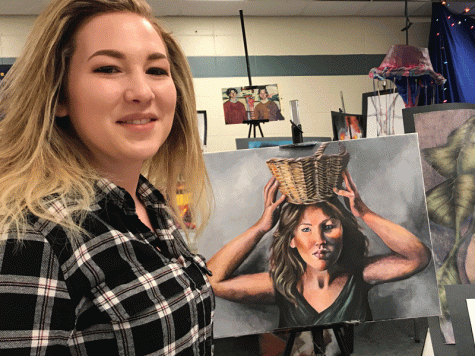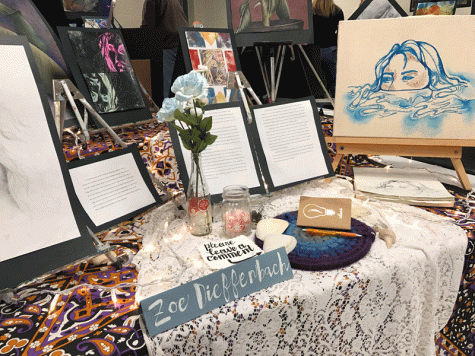 ---
Junior Alp Okyar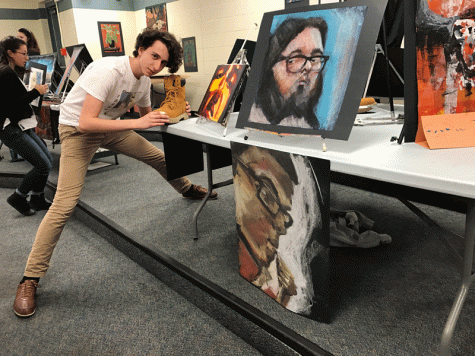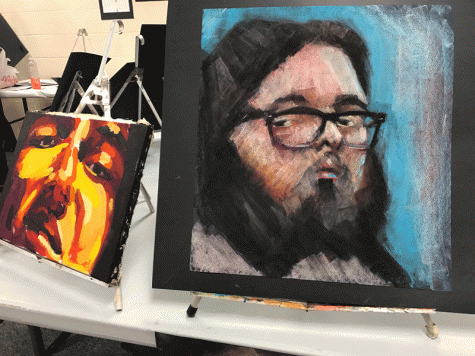 ---
Senior Edward Upton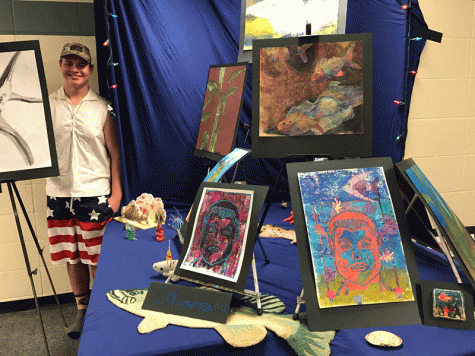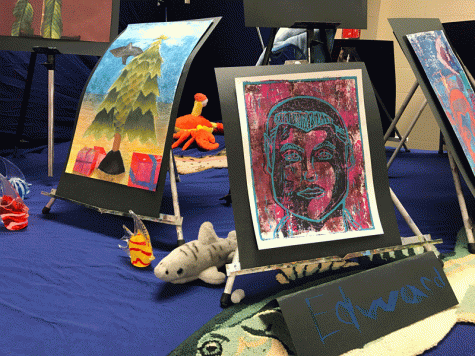 ---
Senior Kaitlin Curran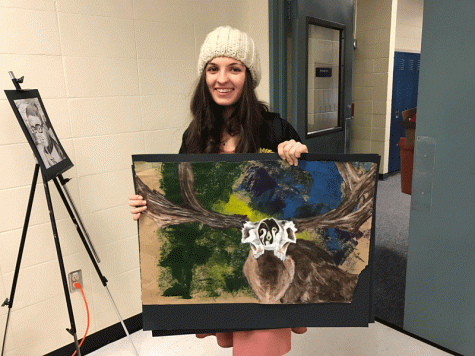 ---
Senior Gio Cafaro