Wearing Jeans for Genes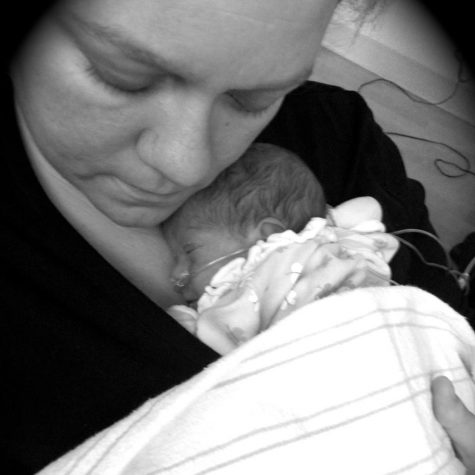 Thanks to the efforts of  the Student Activities Club and their adviser Ms. Murphy, LHS will observe Rare Disease Day on Thursday, Feb. 23. The school will be full of students wearing jeans  and  blue shirts to recognize the patients, nearly half of them children, that suffer from a rare disease. Student Activities will be collecting donations to the Dup15 Alliance, an organization that researches genetic abnormalities of the 15th chromosome and supports the people who are impacted by these diseases, and in future years, the Student Activities Club will showcase different rare diseases.
"As a group, we've learned how important it is to observe and bring awareness to these diseases, and we hope to do our part to continue to give back and raise awareness," club president senior Sean Cotter said.
The Student Activities Club is striving to bring awareness to rare diseases because many of the club's members have seen the impacts of a rare disease firsthand. Their "fearless leader," Maya, adviser Murphy's daughter, is three years old and has the rare disease Idic 15, in which a child is born with extra genetic material in the 15th chromosome. There are only 1100 known cases of this disease. To many students, Murphy and Maya are like family, and these students are doing everything they can to shed light on the struggles that come with a rare disease, as well as show their gratitude to Murphy and Maya for being figures in their lives.
"The seniors in Student Activities have been a part of [Maya's] life practically since birth," Murphy said. "They have watched her grow, develop, and have supported me and her with all the challenges on the way.  Some of the juniors in the club were present for her first steps.  It's because of her that we are all learning the challenges those with rare diseases face."
Maya spends 25 hours per week at school and therapy. She has participated in applied behavioral analysis (ABA), speech therapy, occupational therapy, and physical therapy. Maya has also tried music therapy, aquatic therapy, and more non-traditional approaches to help her develop with a rare disease. This is not an easy lifestyle, let alone for a three-year-old, but these differences in an everyday routine are what the Student Activities Club is looking to bring attention to.
"The Student Activities Club wanted people to realize that there are many different types of disabilities that individuals deal with," Murphy said, "and sometimes those individuals needs are 'invisible' where the world doesn't really understand what challenges they deal with – through no fault of their own.  We're hoping by raising awareness of  #RareDiseaseDay and by honoring a new rare disease every year, we can bring awareness to what these individuals deal with each day."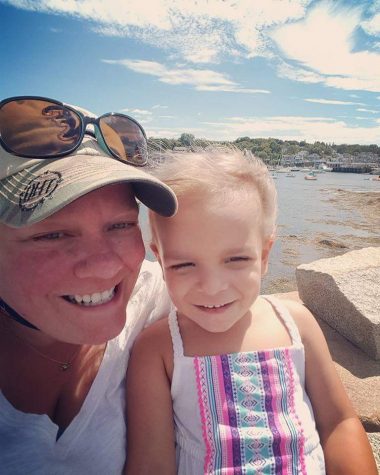 Murphy is thankful to the many dedicated members of the Student Activities Club for taking on the challenge of bringing awareness to Rare Disease Day. They aren't observing a day of Jeans for Genes for themselves; these students want to raise awareness on behalf of Murphy and Maya. This displays the strong bond between Murphy and her students.
"I refer to my students as my kids because I would do anything to help them be successful," Murphy said. "The Student Activities Club members have taken it upon themselves to want others to be aware of rare diseases. I am more than proud of them – I am thankful for their hard work, understanding and heart."
Ms. Murphy and the Student Activities Club ask students to post pictures of themselves in blue shirts and jeans Thursday to #LHSRareDiseaseDay and #Dup15.