Senior Gators turn parking lot into pre-game fun

The first football hasn't been thrown yet— but in the LHS parking lot, the spirited atmosphere is tangible.
The backs of cars have been popped, and the trace of car exhaust in the air brings out the smell of meat sizzling on the grill.
Four years of pent-up love for LHS and the game of football bring the senior class together. Devoted faces streaked with red, white and blue paint beam with Lancer pride.
It's game day.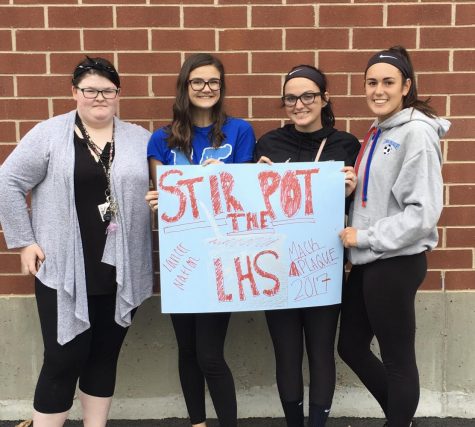 The American pastime of tailgating has become an integral part of Lancer home and away games. With grilling, karaoke and the positive swell of enthusiasm for football, seniors make this club successful year after year.
"Tailgating senior year is a way to show your spirit and celebrate four years of supporting your team," senior Hayley Lafond said. "We have a good time before a game and get to bond with people we never thought we'd bond with."
Seeing this kind of positivity makes first-time adviser Mr. Roop excited to get behind this tradition.
"It's a fun time to come together," Roop said. "It's not just about football— it's about the school and about each other."
At tailgating club, students don't have to be afraid to show their love of football and the school— and they certainly don't have to worry whether or not they are cheering too loud.
"The kids who are involved are what makes it so fun," past-adviser Ms. Sullivan said. "They are the kids who just love going out there and being sports fans."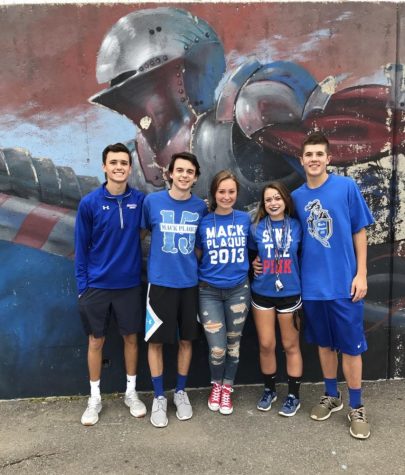 Armed with a drive to show the most spirit, the senior classes arrange themes for particular games and sometimes even rent a party bus. The logo of the gaters shows loud and proud on their t-shirts as members work cooperatively to collect everything needed for an awesome tailgating fiasco.
"What makes tailgating so special is that it gives the senior class the ability to come together in our last year to make memories that will last the rest of our lives," senior Jared Tucculo said.