Kids Coop Theatre to present 'The Music Man'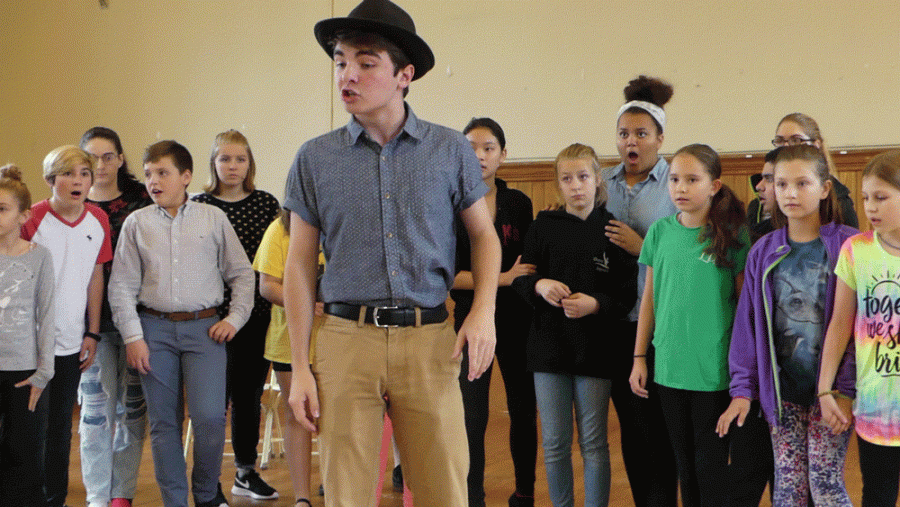 The Music Man tells the story of a traveling salesman named Harold Hill and his visit to the town of River City, Iowa. Harold Hill, a con man who tries to pass himself off as a band director, is confronted with a challenge as he faces opposition to his creation of a kids' band. The music and the story are well-known and well-loved by theatre-goers and actors alike.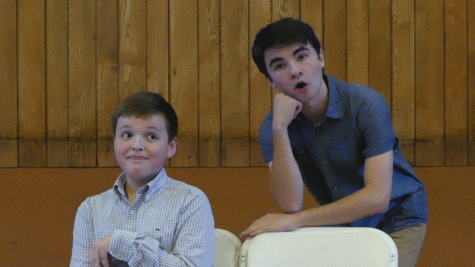 "It's an amazing show," said Hampstead student Ella Burroughs, 14, who plays Marian Paroo. "Even if you don't know it, it's such a great story to know."
Fellow cast members agree, saying the story is "amazing," "heartwarming," and "funny." Derry student Maggie Stone, 15, who plays Ethel Toffelmeier, says she grew up on this show and has loved it ever since.
"The show has been around for so many generations, and it's been loved throughout," she said. "It's so funny, and it's so much fun to do."
Burroughs says she also grew up with this show. She had the opportunity to perform in a production of The Music Man at her elementary school in fifth grade.
"I paid no attention to it," she said. "So this came along and I thought, 'Oh, Music Man, I'll do that,' so I watched it, and I thought 'This is amazing, I have to do this!' It's just a heartwarming story."
Several LHS students will be performing in The Music Man as well, including junior Eric Bourque and freshmen Maycie Gentiluomo, Maya Lincoln, and Betsy Brown. Brown, who has been a part of previous KCT productions including The Addams Family and Beauty and the Beast, will be playing the roles of Mrs. Paroo and Alma Hix. She enjoys the humor in The Music Man.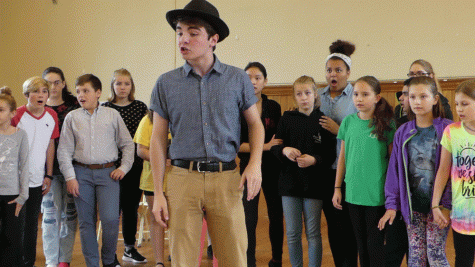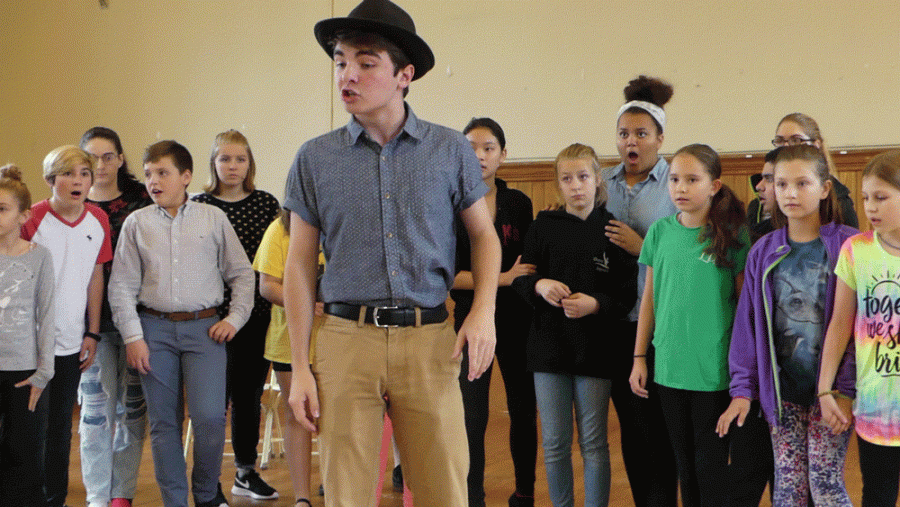 "It's really funny in very unexpected ways," she said. "We put a lot of funny twists on things."
Meg Gore, the director of The Music Man, has enjoyed working on the show, and she says she has loved working with the cast.
"They are very talented, but even more than that, they're just really fun kids," Gore said. "They're polite and great to be around."
This is not Gore's first time working with children in theatre. She is the director and producer at the Matthew Thornton Drama Club in Londonderry, where she works with fourth and fifth graders to put on an annual show. This is her first time working with Kids Coop Theatre, which is open to children ages 8-18.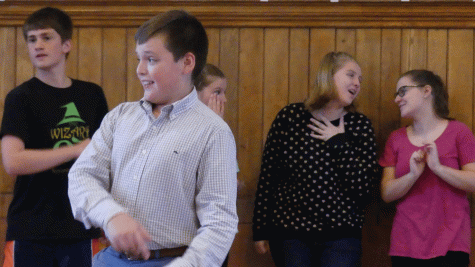 In her many experiences in working with children, Gore has learned to have high expectations for the cast.
"Sometimes, people write off the younger ones and don't expect a lot from them. I hold them to a higher standard, and they always meet or surpass that standard," she said. "This group is no exception to that. They have really taken direction well, and all of them are doing a great job."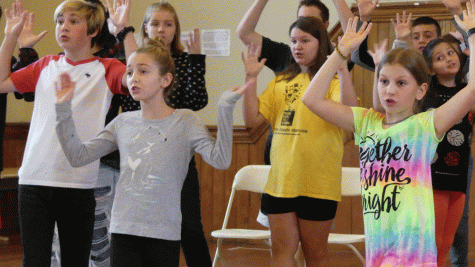 Gore also said that the cast has made her love the show even more with their hard work and dedication.
"After working on it with this group for a couple months now, I have grown to love some of the songs in the show when I see how they present them, how they perform them, and how they enjoy them. It just makes me love the songs and the story," she said. "That's a testament to the work that the kids have done and the talent that they have."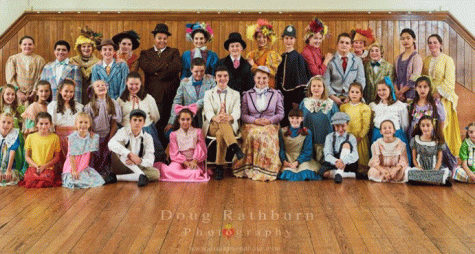 Click HERE for a sneak peak of KCT's The Music Man.