Pop artist Mali-Koa Hood releases her debut single, ending 2017 on a high note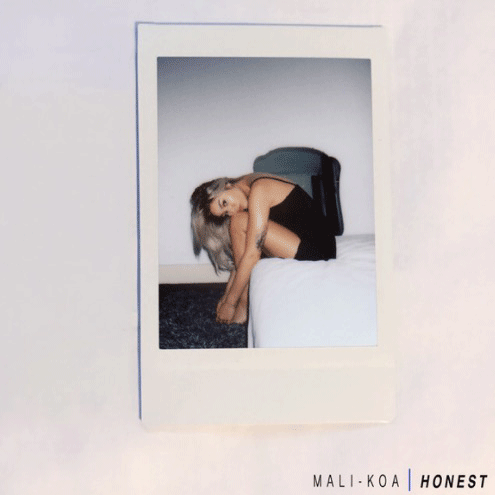 Anna Drabik, Executive Arts and Entertainment Editor
January 12, 2018
After years of anticipation, British pop singer Mali-Koa Hood has released her debut song, "Honest," ending 2017 with a bang.
Hood auditioned for The Voice Australia in 2012, however, I know her because of her brother, Calum Hood of pop-punk band 5 Seconds of Summer. Talent apparently runs in the family.
Hood has done collaborations with several smaller artists, such as pop artists H Block Ink and Ben Hazlewood. However, she had yet to release her own music until December 22, 2017.
The simple cover artwork for "Honest" fits with the song. "Honest" is driven by soft guitar and powerful vocals, something I wasn't expecting from Hood. She delivers heartfelt emotion through her voice; however, at certain times, her tone doesn't seem to fit the song. As she raises her voice during certain points during "Honest", it feels awkward.
The lyrical content isn't the best I've ever heard. It's very repetitive, and the lyrics are very easily pushed aside by the instrumental and vocal content. However, Hood has certainly improved her songwriting skills since the videos she used to post on YouTube of her old original songs.
Hood has a tattoo on her arm, which she says was "designed with 'Honest' in mind." The design is meant to represent having her heart on her sleeve as a symbol of growth and a reminder that "beautiful things [can] flourish everyday." She also says that the design is "pretty apt to the song's lyrics."
Since the release of "Honest," Hood has garnered 50,000+ monthly listeners on Spotify, and, as an independent release and debut song, I'd say she's certainly on her way to success.
Her previous work on The Voice Australia was not her best, and she has most definitely improved in her vocal ability and songwriting.
I absolutely cannot wait to see what the future holds for Hood. With the amount of hours she's been putting in at the recording studio, I'd hope for an album, or, at the very least, another song, sometime this year.
Hopefully, her talent will become not remain unrecognized as time goes on.