Long-running Warped Tour comes to closing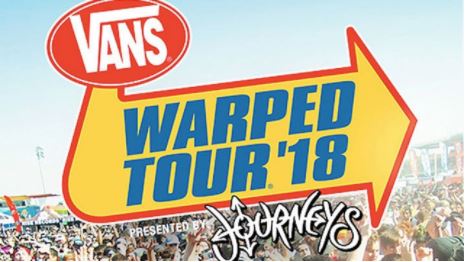 Jill Spencer, Reporter
February 9, 2018
Vans Warped Tour is the longest running and largest traveling music festival in North America. It has been going on tour every summer since 1995, making stops all across the United States of America.
The festival consists of genres of music such as rock, punk, pop punk, alternative, emo, metalcore and many others. Music isn't the only attraction here, in addition to the live shows and acoustic gatherings there is also meet and greets, youtubers, songwriting workshops, merch tables and other exclusives only found at Warped.
Unfortunately, if this is something that interests you, your window of opportunity is closing on seeing this event. The summer of 2018 will host The Warped tours final run across the states.
The founder of Warped Tour Kevin Lyman shared his feelings towards the festival. In an interview with Billboard, Lyman said that a few reasons why Warped is ending is due to declining ticket sales, fewer bands participating and pure exhaustion.
Before Lyman founded Warped, he was on tour with another music festival called Lollapalooza for three summers. So in total, between the thirty three summers with Warped and the three with Lollapalooza, Lyman has been traveling the US for twenty six summers straight, and he explained that he is "Just tired."
Another aspect that is said to have a hand in the demise of Warped Tour is people getting hurt in mosh pits.
In the summer of 2014, Warped Tour banned moshing and crowd surfing. They even went as far as to hand banners that read: "No Moshing/Crowd Surfing, You Mosh, You Crowd Surf, You Get Hurt, We Get Sued, No More Warped Tour."
While the banner helped and the security at the venues did their best to regulate is, the moshing and crowd surfing did not stop and inevitably people got hurt.
I am sad to see Warped Tour, the "Pop-Punk Summer Camp" come to an end, but I can understand Lyman's reasoning behind it.
I can't wait to see the the show they put on when the tour comes to Mansfield in Massachusetts this summer.