Season 2 of "Miraculous: Tales of Ladybug & Cat Noir" comes to Netflix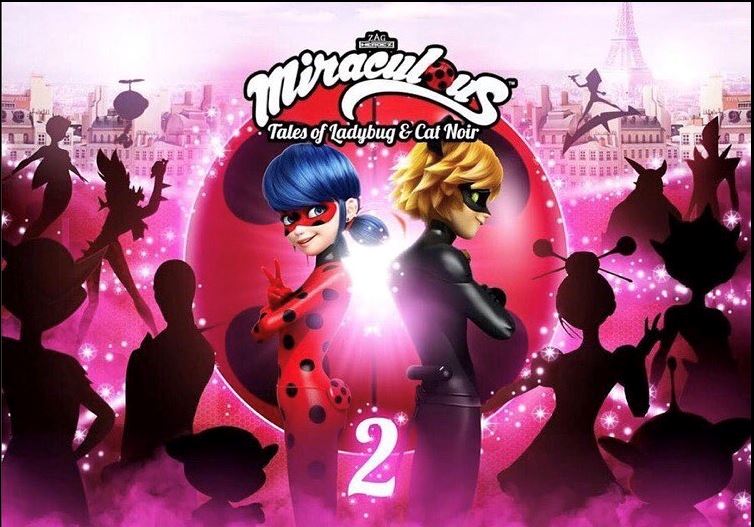 Lily Lefevre, A&E Editor
April 4, 2018
The wait for season two of Miraculous Ladybug has been de-evilized. With such a large fanbase across all ages, the long-awaited release of the second season on Netflix had many fans counting down the hours.
Since its premiere on Nickelodeon last December, the french, CGI animated series Miraculous: Tales of Ladybug & Cat Noir is one of the top-five most trending shows on Tumblr. With superheroes and romance, there is no question as to why it has caught the hearts of viewers. The charm of the animation, the characters, and the love square between Adrien/Marinette/Chat Noir/Ladybug has an impressive way of keeping the fanbase hungry for more.
With the new season comes possible answers pertaining to the turtle, fox, peacock and bee miraculous, as well as more clues concerning the identity of Hawkmoth. Not only that, but new characters are introduced that cause ripples in Marinette and Adrien's relationship.
As Ladybug and Chat Noir continue to save Paris from akumas, the dynamics between the characters continue to deepen and unearth new questions. Most of these concern what really happened to Adrien's mother, and how much Hawkmoth knows about the identities of Ladybug and Chat Noir.
The first and still-running second season can be watched on Netflix, as well as on Nickelodeon and Disney Channel.