Classic Review – The Microphones: 'The Glow, Pt. 2' (2001)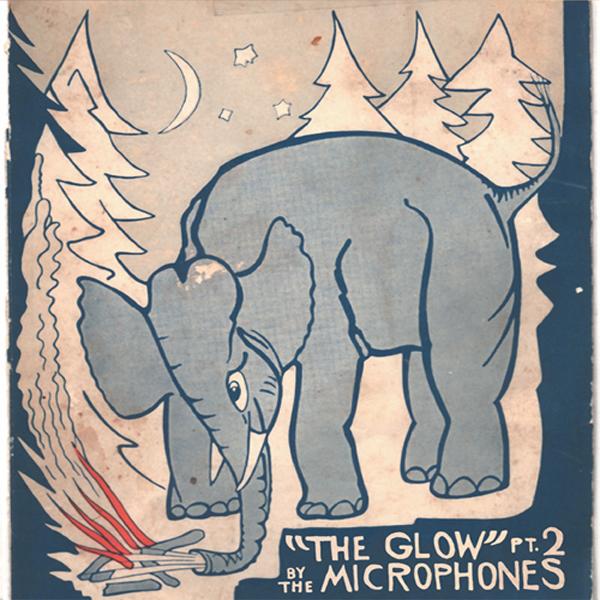 Conor Battles, Editor-in-Chief, Arts & Entertainments Editor
September 28, 2015
Phil Elverum has never been one to paint in the lines, so to speak.
The enigmatic Washington State-born songwriter and producer has, over a decades-spanning career in a number of bands, solo projects and exhibitions, shaped the sound of indie rock in a way that few of his contemporaries can claim.
On The Glow, Pt. 2, the 2001 release from his most enduring group, The Microphones, Elverum goes further into uncharted musical territory than at any other point in his discography. At once a radical experiment in loud-quiet-loud dynamics and an intensely personal exploration of the self, The Glow, Pt. 2 stands out well over a decade past its release as a landmark in indie music.
The way Elverum blends lo-fi folk with crude, distorted punk is so utterly unique and incomparable that a normal review cannot do it justice. Album opener "I Want Wind to Blow" starts as a melodic, guitar-and-tambourine folk track, not entirely unlike a long lost Mumford and Sons tune. It begins to undulate, as field recordings of saws and hammers, like something ripped from an Alan Lomax tape, bleed into the mix, punctuating Elverum's wispy vocals with a sharp, alarming ring. The interruption is brief, however, as the simple fingerpicking and bass drum duel picks back up, before being joined by a distorted, clanging cymbal. The song pulses with barely-withheld energy.
Then, the explosion.
Filthy, fuzzed-out guitar and pounding drums spring to life as the title track slams into the mix. It's a shift in tone that is as unexpected as it is sublime. The frenzy slows back to a folk-tinged acoustic melody as Elverum's voice floats back in, accompanied now by a solemn Hammond organ. "I'm not dead, there's no end," he moans, exhuming what feels like a lifetime of sorrow into four minutes of sonic catharsis. Jangly, Peter Buck-esque guitar work guides the track out, but it does not fade out. It just sort of…ends. It's sudden, it's unexpected, but it just works. That shift, from tender and introspective to furiously emotional and back again, is what drives the rest of this hour-and-six-minute album. The Glow, Pt 2 is a new take on the blues for a new century, taking the tragic and making it into art so effortlessly evocative and haunting that fourteen years on, it is just as striking to contemplate.
The strength of the two opening tracks is enough to set listeners up for almost guaranteed disappointment following it up, but The Glow, Pt. 2 never dips, and never lets up. Each and every one of the twenty tracks that make up this record, from the uncontained noise-rock cacophony of "Map" to the frantic folk of "The Mansion," is just as powerful and memorable. The production, kept intentionally amateur and raw, makes the warm sound of the tracks feel all the more organic and alive. This album could have come from a cabin in Appalachia, or Brian Wilson's vault of tapes.
There really is no shortage of things to say about Phil Elverum's opus here. The way he experiments with feedback loops and distortion is the natural conclusion to Lou Reed's Metal Machine Music, reshaping and redefining what rock instrumentation is capable of doing in music. His ability to transcend genres, going from folk to bluegrass to industrial ambient to noise punk, is unsurpassed. His rambling, terrifyingly stark lyrics and ethereal vocals haunt the tracks and linger long after the last song fades. The Glow, Pt. 2 is a masterpiece incapable of classification. All that remains is to see where Elverum's mind will go next.
---
10/10