Field hockey poised for unique playoff matchup at Merrimack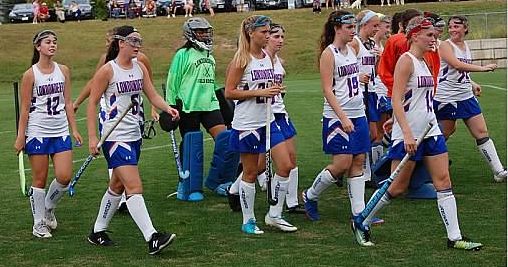 Nick Desrosiers and Blake Melnik, Sports Editors
October 19, 2018
Playoffs are back again for fall sports, and the girls' varsity field hockey team is in prime position to make another run to the championship. Going into the semifinals, the fifth seed Lancers will be matched up against a fourth seed Merrimack team. Previously this season, the Lancers struggled against Merrimack, losing a stalemate 1-0.
"In order for us to come out with a win, it is going to take a lot of energy," junior defenseman Kait Bedell said. "This season we have struggled with being able to play a full 60 minutes, so going into playoffs we need to improve on that the most."
The Lancers will be faced with a unique challenge in this semifinal game, as Merrimack's coach is a gym teacher at LHS.
"Having to play against Mrs. MacLean is good for our team because it creates more of a rivalry with Merrimack," Bedell said.
The Lancers will travel to Merrimack on Sun. Oct. 21 at 2:00 p.m. Come out and support your Lancers.