Lancer girls' soccer keeps their playoff run alive
Girls' soccer looks to stay "on top"
Updated 10/30/18
Lancer girls' soccer won their match-up against Nashua South with a 4-0 shutout to move on to the Division I semifinals. This Thurs. Nov. 1 the Lancers will take on the Bedford Bulldogs at 6 p.m at Bill Ball Stadium in Exeter.
Published on 10/27/18
Girls' soccer is looking to make a run to the championship this year, and it all begins tomorrow. Finishing off the regular season as the number one team in NHIAA Division I, the Lancers earned a first round bye and a home playoff game.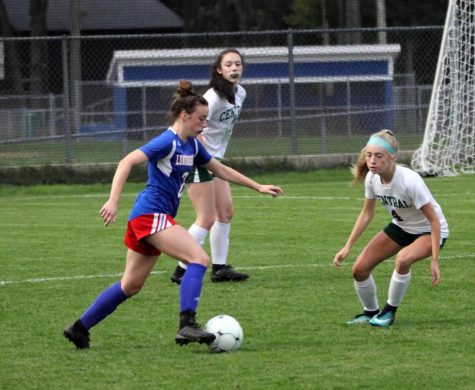 They proved themselves a force to be reckoned with wins this year versus big competitors like Central and Exeter, and the team hopes to continue their momentum into the playoffs.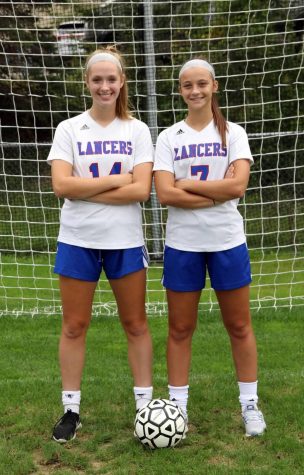 The only captains and seniors, Bella Cossette and Sammy LeClair, had high hopes for their team this season and are proud of what they've accomplished so far. However, they want more and are willing to work for it.
"We have a lot of talent and have learned to become a team over the course of the season," LeClair said. "We hope to finish the way we started: on top."
With a strong set of experienced players returning to the varsity field, the Lancer girls had an edge entering this season. Juniors Alyssa Anderson and Liv Stowell have been consistent on the offensive end, and juniors Gwen Barnes and Abbie Ellis have been assets to the team's defensive strength.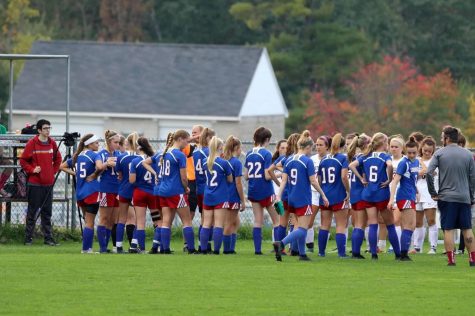 Junior goalkeeper Jazzy Richards has been a "tank" according to teammates this season, making crucial saves in tight games. Richards believes her team is well prepared to take on the postseason.
"I'm excited. The whole team is," Richards said. "We know what we need to do tomorrow. If we play as a team, we'll be all set."
The girls know they need to play to their full potential tomorrow to pull out a win and continue their season. They will take on Nashua South at home at 2 p.m. on Sun. Oct. 28. They are hoping to see fans filling the stands.
"Make the fan section cheer loudly," Richards said. "We need it."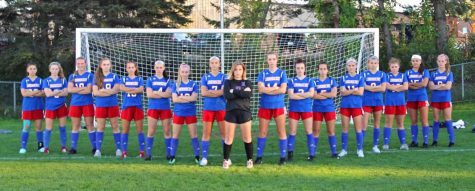 With Lancer fans behind them and hard-working athletes on the field, the girls' soccer team wants to keep playing as long as possible, and with the girls' last championship appearance in this year's seniors' freshman year, the experience is surreal for players Cossette and LeClair.
"It's sad to know it will be over after playoffs," Cossette said, "but I'm extremely excited to play and to hopefully see a positive outcome of our hard work this season."