Griffin ignites gymnastics team in Croteau's absence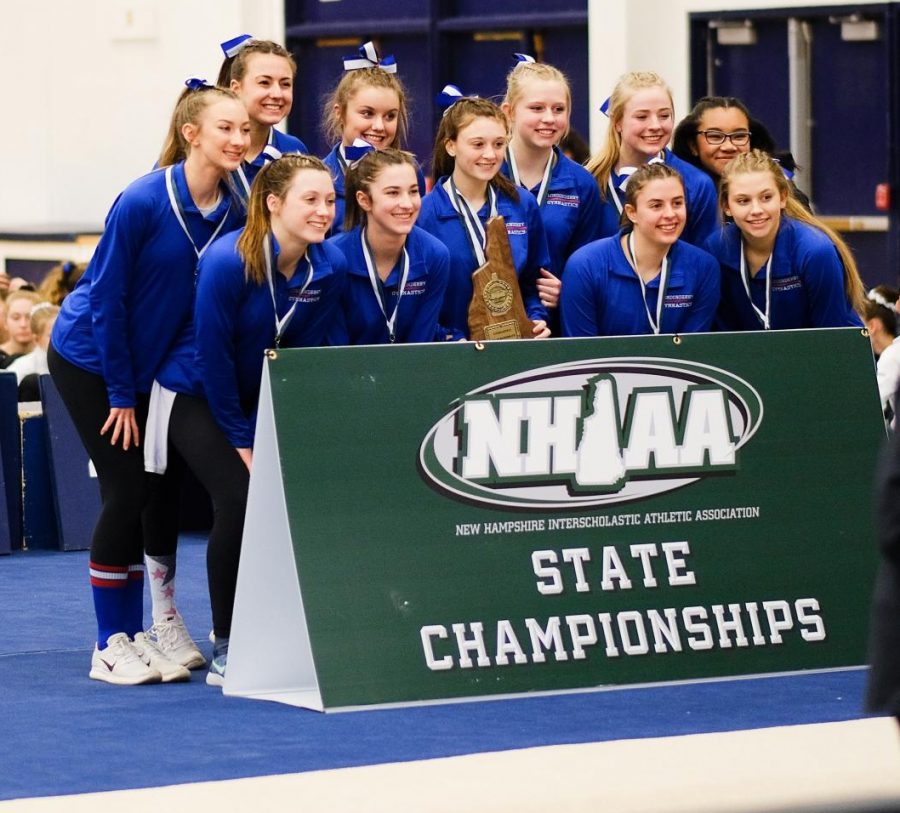 Blake Melnik, Sports Editor
January 14, 2019
As the winter sports season starts rolling, it is easy for Lancer fans to get caught up in the hype of basketball and hockey, while forgetting about smaller sports that deserve the same amount of support, like gymnastics.
Fans might have known that senior captain, Maddie Croteau, has had her season limited due to an unfortunate injury during the track and field season, where she dislocated her ankle in a pole vaulting event. Croteau has participated in gymnastics since she was three years old, and she has made it such a big part of her life.
This gymnastics season, she will have to watch her team from the sidelines.
"It's been disappointing and at times frustrating not being able to compete like I have in past years because of my injury," Croteau said. "Sitting out on most events is especially difficult because it's my senior year and gymnastics season is always what I look forward too. However, I am cleared to compete at least bars and am happy to help my team in anyway I can."
Sophomore, and close friend of Croteau, Ashley Griffin, now must step in Croteau's shoes to provide a boost to the team. Griffin has been doing gymnastics for twelve years, but is still young when it comes to time spent on the high school team. In her second year, Griffin feels she has been able to become more comfortable with the team and her relationships with the girls.
"Freshman year was hard because I didn't really know anyone except for Maddie on the team," Griffin said. "Throughout the year I have gotten to make connections with multiple other girls on my team."
As Croteau tries to keep a positive outlook on her season, she is uplifted by the fact that she will be able to at least do bars, and hopes to get back to doing floor routines for states. In the meantime, Croteau has high regards for her close friend, Griffin, in taking charge alongside senior captain, Seana Kelly.
"Ashley brings amusement to the team," Croteau said. "She constantly is smiling and never sulks or gets down on herself for little mistakes. She is always pushing herself and her teammates to be the best they possibly can."
Although in different situations, both Croteau and Griffin unanimously agree that this year's team has a lot of potential to show off since they have placed first in all the meets that they have competed in thus far.
"The team has good potential to make it far and place well at states this year," Griffin said. "I feel like we have a definite spot in the top three."