Granite State Respect Week starts Feb. 11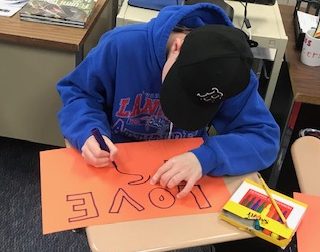 Next week from Feb. 11-15, LHS will be participating in the Granite State Respect Week to raise awareness of violence in teenage relationships.
There will be posters up on the walls and a variety of classroom and school-wide activities will take place to spread the word about these dangers.
Please wear orange and jeans on Friday, Feb. 15 to promote respect in the school. Orange ribbons will also be available for you to wear.
Questions? See Health & PE Teachers Holly Lafore and Nichole Treadway or School-to-Community Counselor Katie Clark.