Green screen turns Matthew Thornton students into newscasters
With the help of Basic Video Production students, Matthew Thornton students were able to create newscasts out of the news stories they had researched and written themselves.
Each year fifth grade students in all of Londonderry's elementary schools research and write news stories which result in a series of newcasts recorded at the Londonderry Access Center.  LHS TV Production students have acted as production crew and mentors to these young reporters and anchors. This year, students in Basic Video Production classes are assuming that role.
Classes from Matthew Thornton are recording their newscasts this week. Fifth graders from North and South Schools will follow in March and early May.
Below are a series of photos from Miss Juster's class at Matthew Thornton.
[Best_Wordpress_Gallery id="26″ gal_title="5th grade video production"]
Leave a Comment
About the Writer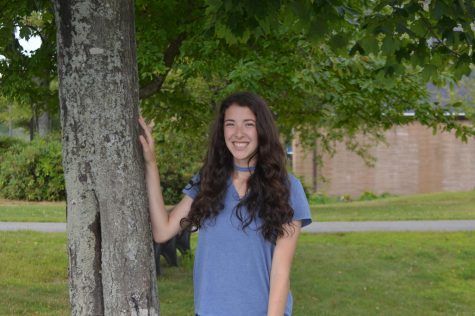 Eliana Patterson, Assistant Editor-in-Chief
When she isn't rolling burritos and taking your order at Chipotle, you can find Eliana conducting the school's marching band. She's hard working, funny, sarcastic, and ready to write the best stories for The Lancer Spirit.