Lancer boys' basketball upsets Winnacunnet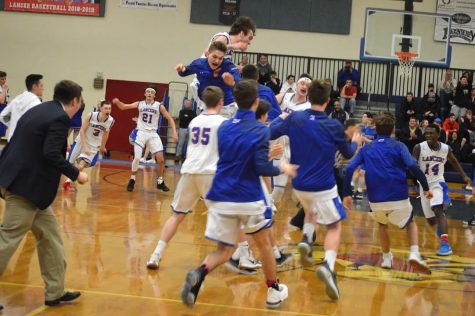 The Lancer boys' hoops team went 15-4 this regular season, taking the number four spot in Division I. They beat Nashua North in an impressive preliminary playoff game and took on the Winnacunnet Warriors tonight at home for an even more incredible 42-40 quarterfinal win.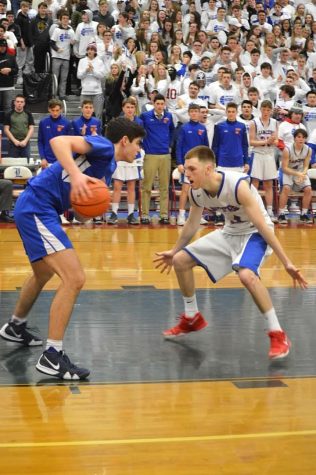 This game was a defensive battle, tied 40-40, clock stopped with 39 seconds left in the fourth quarter and with a Winnacunnet possession.
After great defensive play by the entire team, a quick turnover and many Londonderry shots at the net, sophomore Jackson Cox put the ball in the basket for two points putting the Lancers up with seconds left for the win.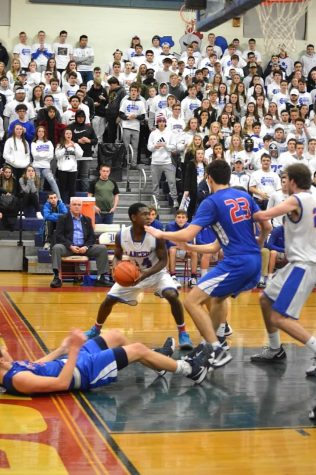 Senior James Buttafuoco says the game was a strong team win and fans coming out in a whiteout for
Londonderry Hoops was a huge contributor to the boys' energy in this game.
"Tonight was a game for Lancer Nation," Buttafuoco said. "We played as one family, and we had the greatest fan section on our backs."
The Lancers will face their biggest challenge yet on Wed. March 13 at 7:30 p.m. at UNH, playing the undefeated Exeter team in the semifinals.
Leave a Comment
About the Contributor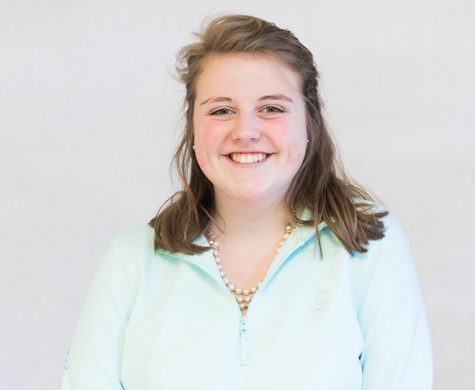 Liz Iaconis, News Editor
Liz loves Lancer Nation, going to bed early and keeping her schedule as busy as possible. Her free time is spent doing everything from watching Disney movies to playing with her dogs, but her priority is making sure to get you the scoop on all the Lancer news.