Oreo peanut butter truffle recipe, Oreos are not just for dunking
https://www.delish.com/cooking/recipe-ideas/recipes/a48823/oreo-truffles-recipe/
Oreo peanut butter truffles
Ingredients:
1 package oreos (14 oz)
4 oz. Cream cheese
½ cup of peanut butter
1 tsp. Vanilla Extract
2 cups white chocolate chips, melted
½ cup of semisweet chocolate chips, melted
Directions:
Crush all oreos from the package into a large mixing bowl, can use food processor

(Optional) scoop out and set aside two tablespoons of crushed oreos to sprinkle atop the final product

Add cream cheese, peanut butter, and vanilla extract to large mixing bowl, stir until evenly combined, either with mixing spoon or beater.

Line a baking sheet with parchment paper and make the mixture into small balls and place them on the baking sheet, freeze for 30 minutes after.

Melt both types of chocolates into two seperate sauce pans

When melted dunk the frozen balls in melted white chocolate and return them to the baking sheet, after drizzle them with milk chocolate

(Optional) sprinkle atop the two tablespoons of set aside crushed oreos

Return the balls to the freezer until the chocolate hardens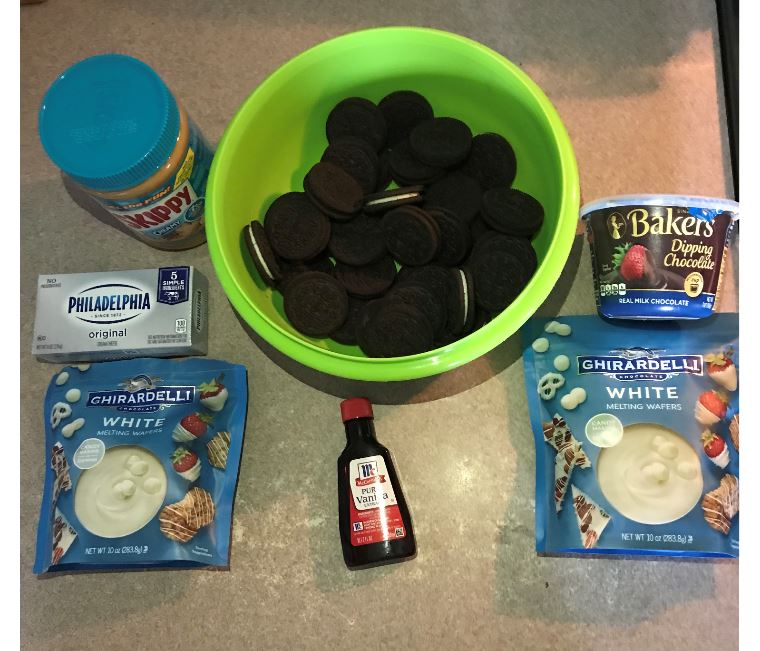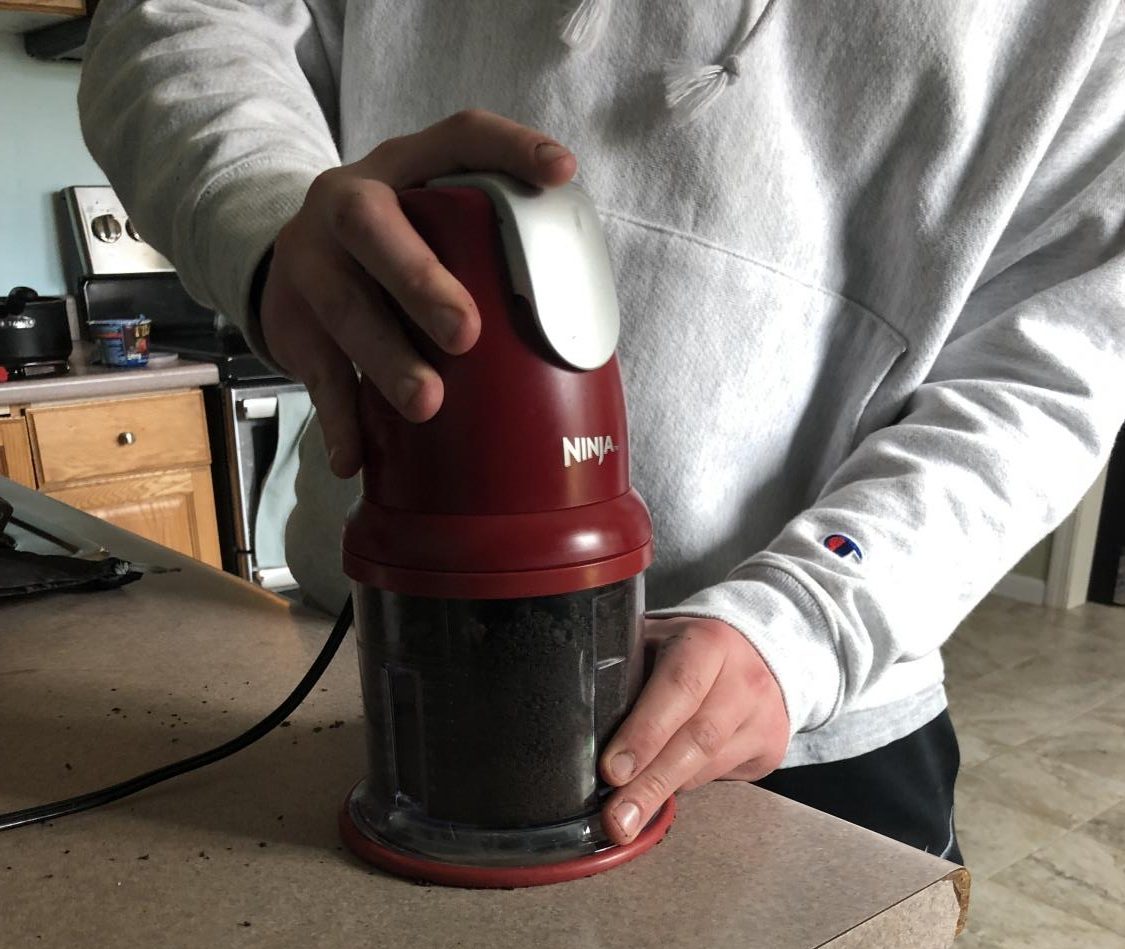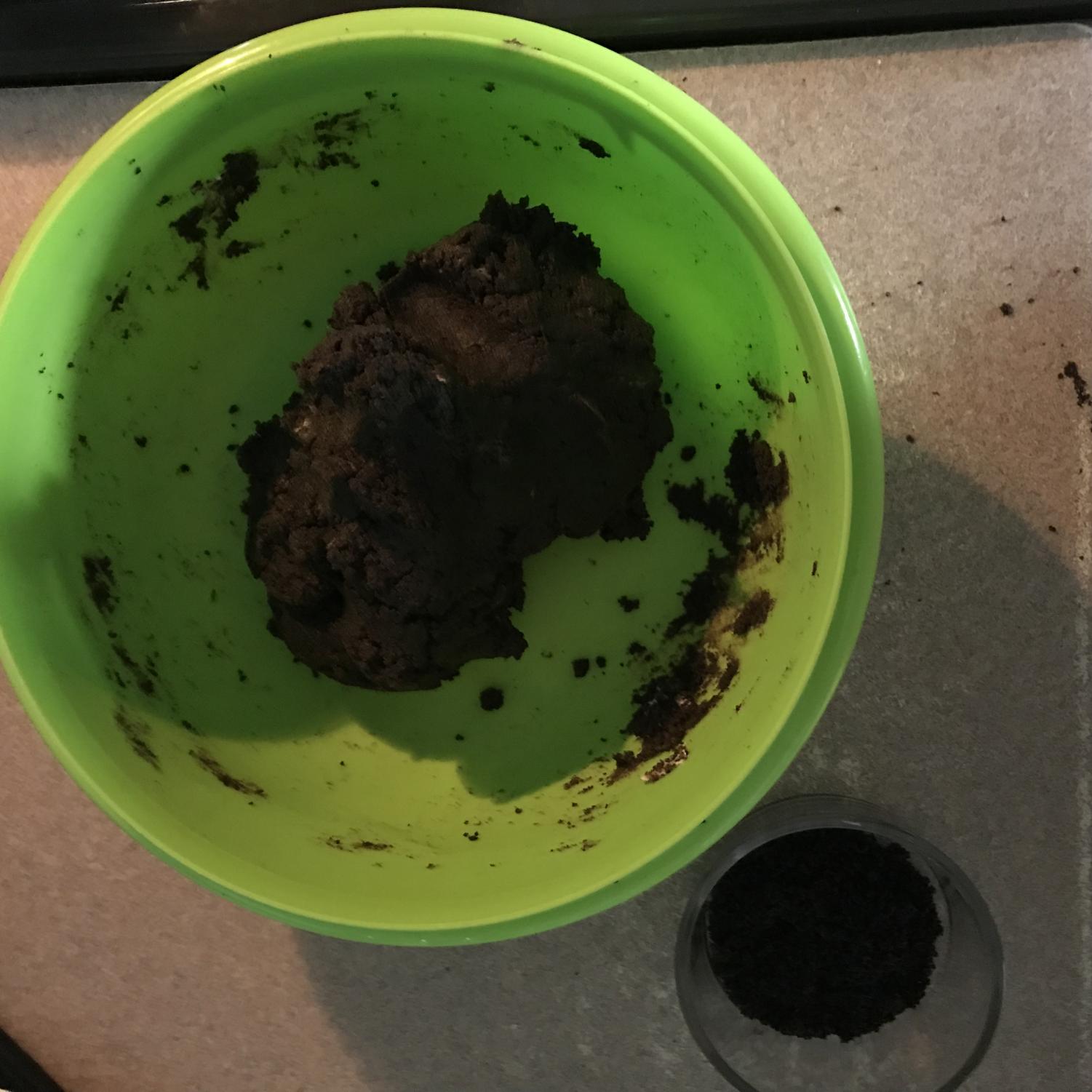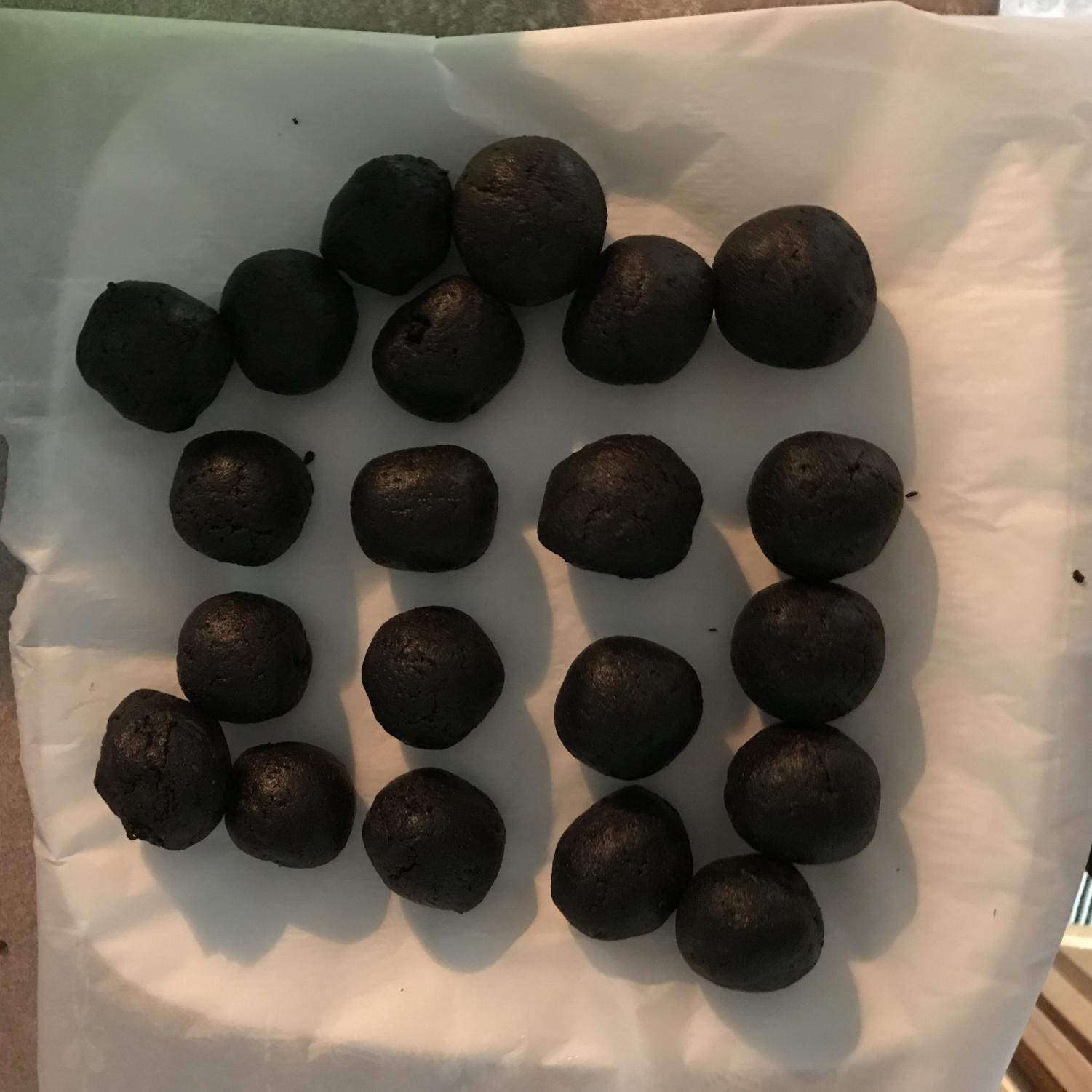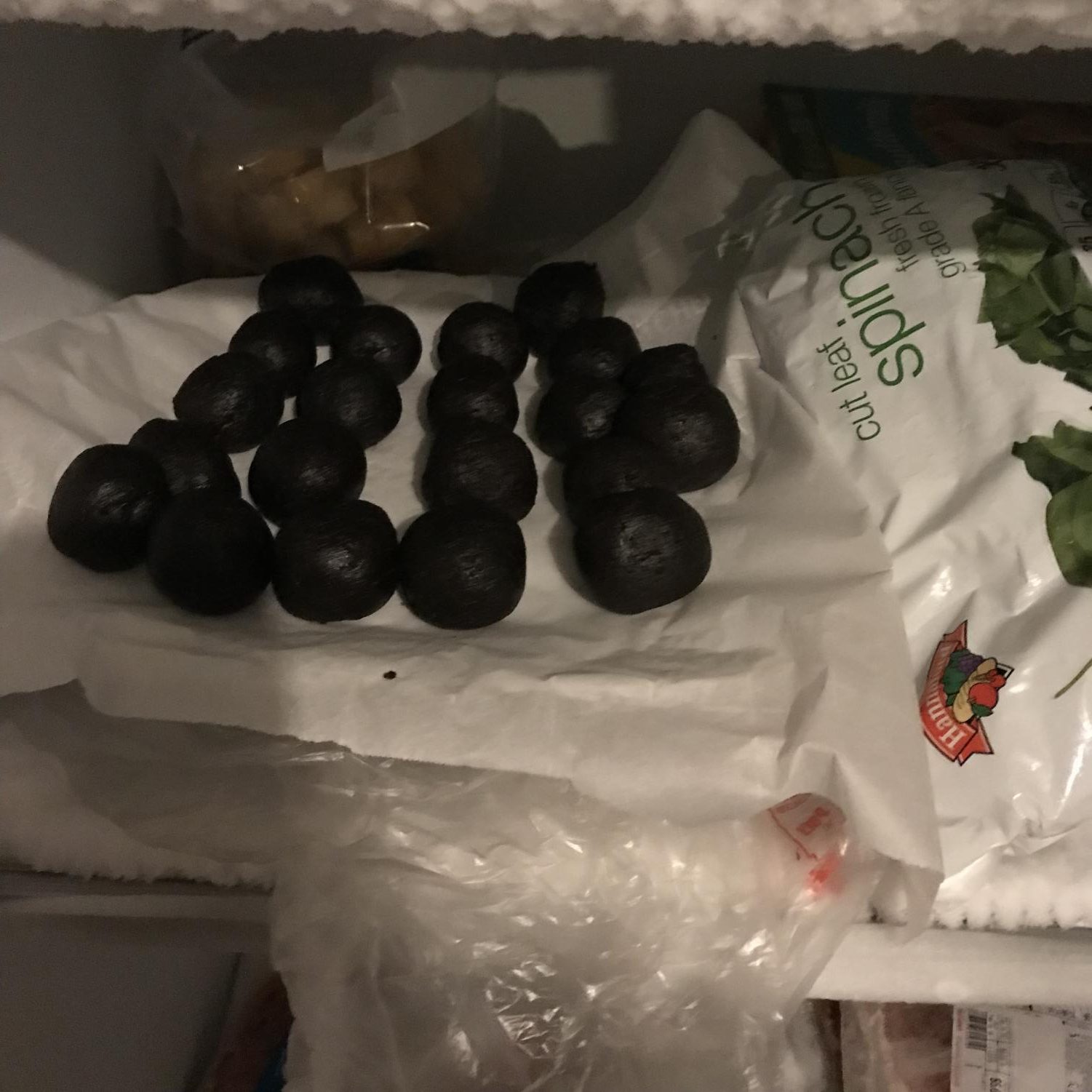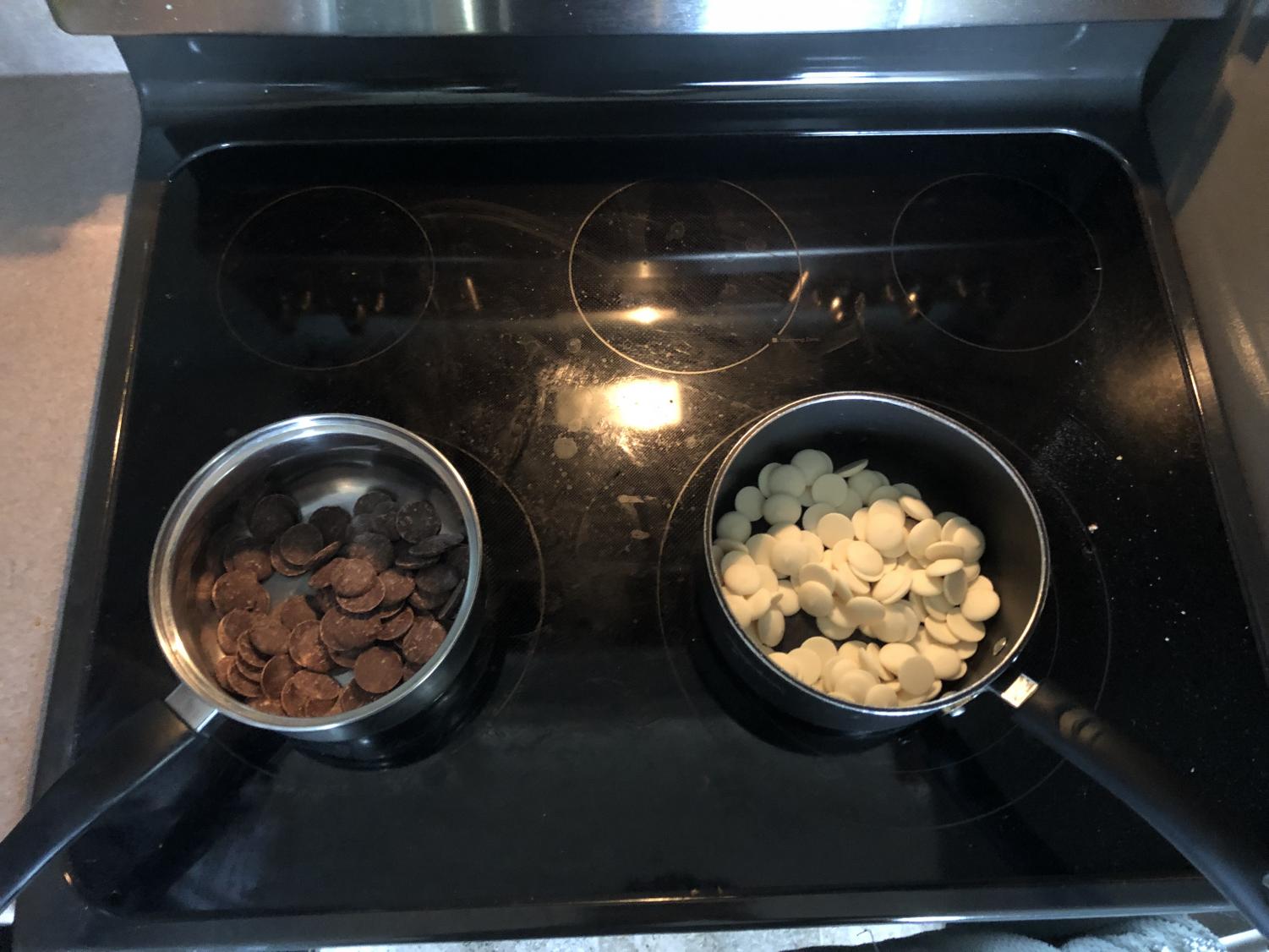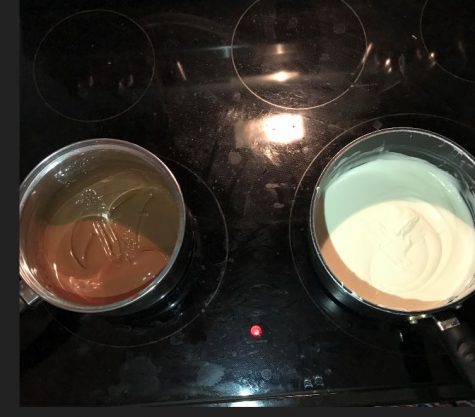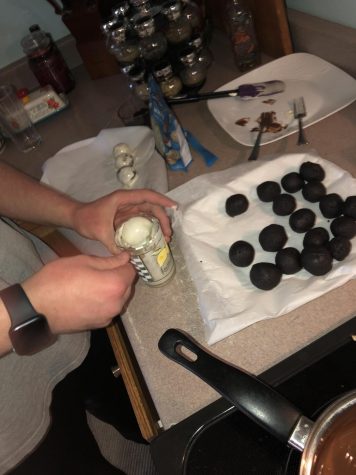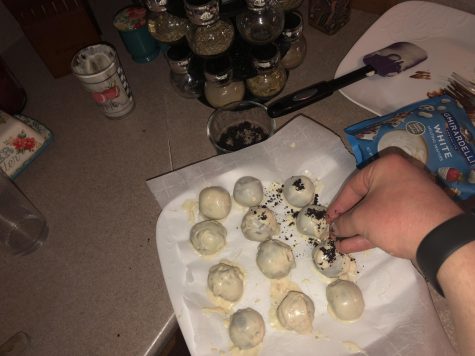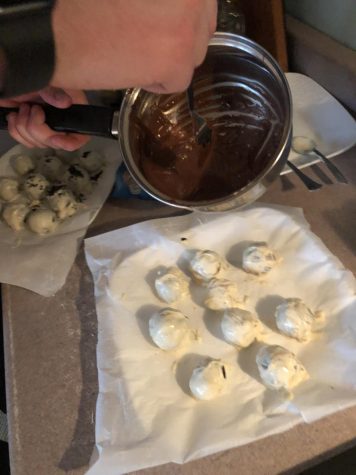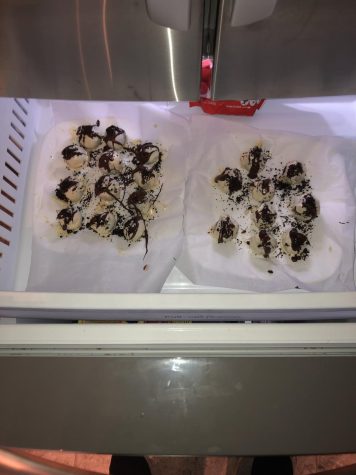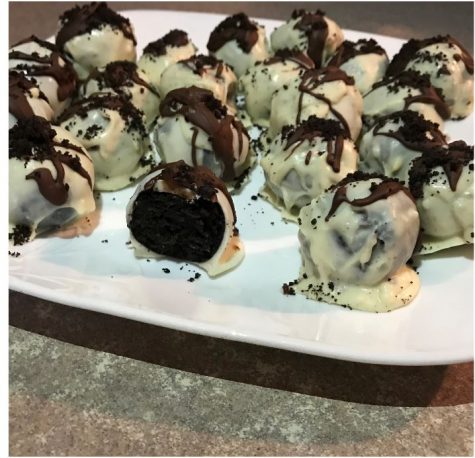 Experience: The most important opening to a culinary project such as this is making sure you got a friend with you to help you make it and try it out after. It's also important they keep you company because this recipe can get tedious and boring. The instructions for the recipe are very simple and rather effortless to accomplish unless one doesn't have a food processor or mixing beater, in which case the crushing the oreos and stirring the ingredients will get very tedious very quickly. If one doesn't have these tools I recommend using your hands to stir and crush the oreos, just make sure you wash them well before and after. After the ingredients are combined, it's smooth sailing from there as the only steps left are shaping the balls, freezing them, and coating in your favorite chocolate. This is the point where you'll want a friend because the total time waiting for them to freeze is about an hour and you won't want to just sit around watching the timer. To add to that, the dunking process may get messy so it's always easy to stick the cleaning on your friend! Once the wait is over and it's all said and done, these treats, even if not visually appealing, certainly taste heavenly. "If your dishwasher hadn't broke it would've been so much quicker and taste just as good," said Winston Chilson, the friend I had make them with me. His smile quickly turned around after I told him the dishwasher never really broke.
Leave a Comment