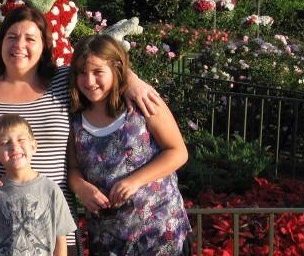 When senior Sierra Sessa was seven, she wasn't worried about fitting into size two jeans or wearing crop tops. The boys she knew didn't obsess over who had the biggest biceps. They were all just kids. As her classmates and herself grew older and older, and they progressed through puberty, that all changed.
Sessa dealt with this pressure firsthand. As the kids around her grew up, her life began to be impacted more by her weight.
"I never thought that I was a bigger kid until I was on the playground one day, and was going to go play with this group of girls," Sessa said. "When I got over there they told me they didn't play with fat girls. It's an issue [body shaming] that starts very young, and I think people forget that."
 As elementary school shifted to middle school, Sessa's struggles with weight got worse.
"Before I started losing weight, in sixth grade I was 210 pounds," Sessa said. "It got to the point where my health was on the line. Health issues aside, I felt terrible about myself. It was the worst I'd ever felt."
Sessa went through her tough time in middle school with fellow senior Jill Fitzgibbons standing by her side. Fitzgibbons experienced many of the same things Sessa did.
"My friend Jill was also overweight. It felt like most of the time it was us against the world," Sessa said. "We were made fun of, we were kept out of groups, we couldn't even wear a bathing suit to go swimming. We would just go in our clothes. It just got to the point where we were so unhappy. Even though we are both now in a different place, the feeling never leaves."
Now being happy and healthy, Sessa wants to help others going through the same things she did. She plans on using her senior project as an outlet to do so.
"I want to have a discussion based presentation where I open up about what I went through. Hopefully, it [the session] turns into a discussion group where people feel comfortable talking about their struggles," Sessa said. "I want the project to end on a positive note, where people learn something, and maybe take what they've learned and turn it into loving and appreciating themselves."
Sessa wants every person attending the session to know that she is a person they can always reach out to.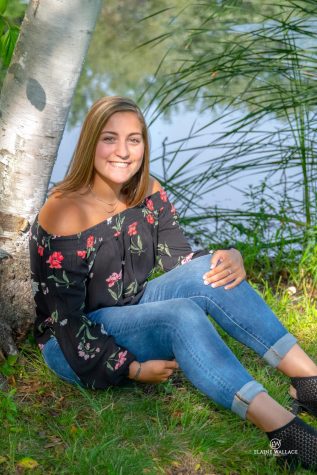 "I know I'm not a guidance counselor or anything. But, if people want to come to me and talk to me, they always can," Sessa said.
Not only is Sessa holding sessions speaking to high school and middle school students, she also plans on having a separate event for parents only.
"I think it's hard for parents to understand what their kids are going through," Sessa said. "Sometimes kids aren't going to want to talk about their problems to them and they have to respect that. Hopefully this [the event] will make it easier for them to understand."
Sessa hopes that her project will help bring people together, and start a chain reaction of self love in the community.
"If I make even one person feel less alone I will feel successful," Sessa said.