Photo Gallery: Highlights from 2015 Hypnotist Show
Senior Lancers were put under hypnosis during the annual Hypnotist Show on Thursday, Oct. 9. The show took place in the gym, where peers gathered to witness the graduating class act under the spell of a professional hypnotist.
The students were guided into several different "dreams," such as driving a car and watching a sad movie.
Photos by reporter Caroline Russell 
The senior class enters the hypnosis phase.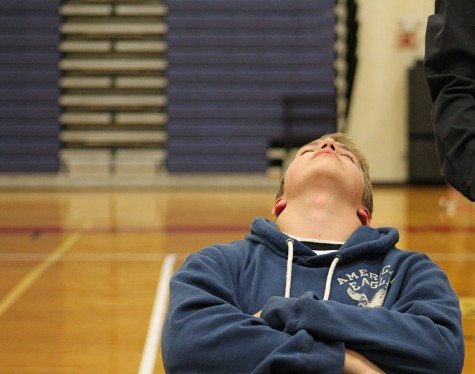 The seniors' first task was to drive their car while singing along to
the radio and swatting bugs.  Then they got pulled over.

Senior Tom Soares has some one-one-one time
with
the hypnotist.
The seniors were also directed into "watching" a sad movie.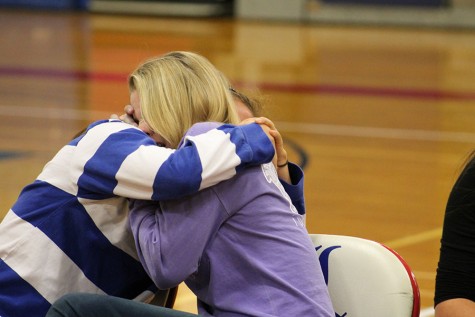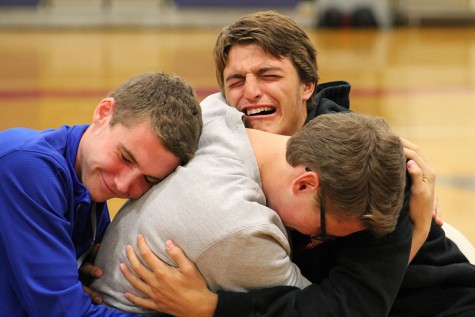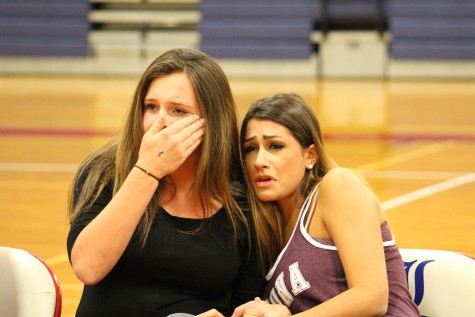 Then they were guided into "watching" the
"funniest movie they had ever seen."
Then those under the hypnosis were placed in a thunderstorm,
where many tried to seek shelter.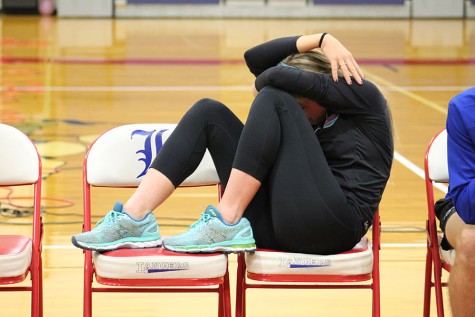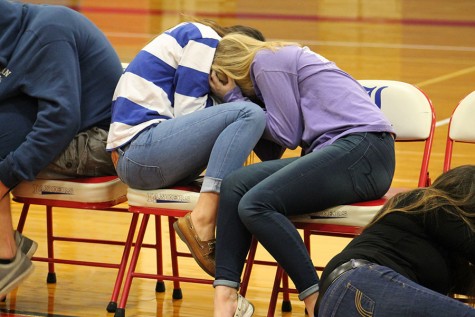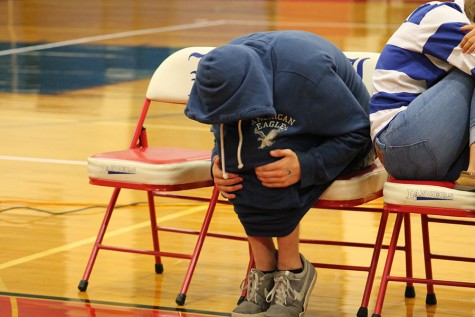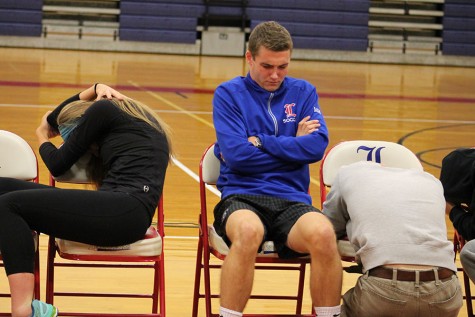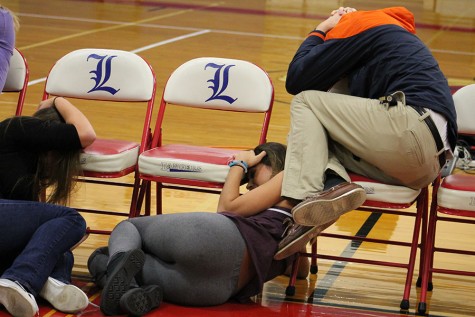 Senior Brady Wall, as Tarzan, declares his love
to senior Julia Thorpe, as Jane.

Pink Panther detectives can't hide.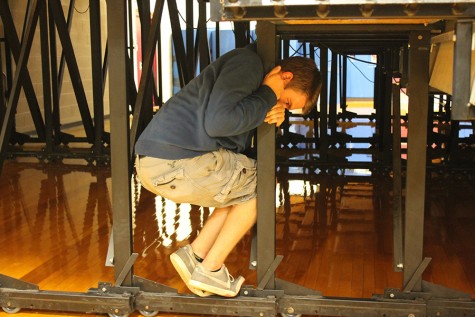 Nick Donelly found his cat, Cuddles,
which was actually Max Hastings' shoe.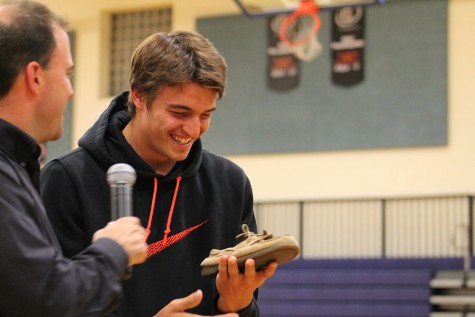 Senior Emily Davidson finds "Channing Tatum,"
otherwise known as Conor Battles, in the audience.
Senior Gabby Hernandez finds "Leonardo DiCaprio,"
 or actually senior Ryan Richards, in the audience.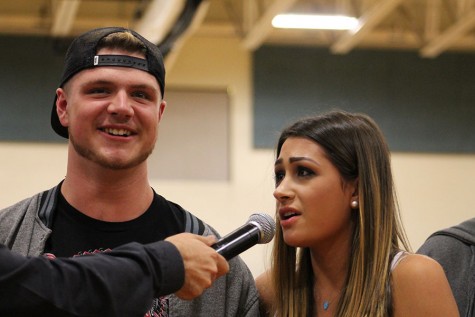 Senior Tom Soares finds "Jack Black,"
or perhaps senior Brian Campbell, in the audience.

Senior Dale Larie hugs "Elmo,"
otherwise known as senior Declan Battles.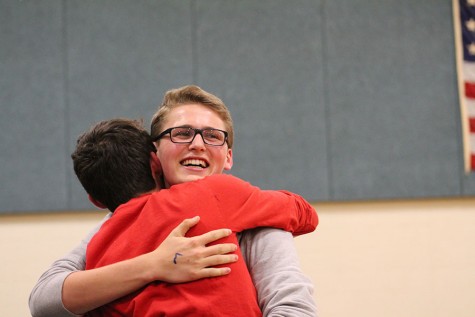 Senior Tim McEacharn is assigned the duty of "laugh police."
The senior class makes their best "five year-old faces."

At the end of the show, the hypnotized seniors were told
to stand up, which would trigger the ending to the hypnosis.
When the seniors stood up, they were both mortified and
highly amused at what had just happened.