Lancer baseball team rides into the playoffs hot
Ending their regular season with a final record of 15-5, the boys varsity baseball team begins their quest for Londonderry's first baseball state championship since 2014.
Before last night's game against Spaulding, senior captain and two-time first team all-state member Reece Manor said he knew the game wouldn't be easy.
"Spaulding is a good team but we feel good," Manor said. "We know that we can win, but we just have to leave it all out on the field."
And win they did.
The team defeated Spaulding in their first game by a final score of 10-3, as they now move on to their quarterfinal game against hated long-time rival Pinkerton. Junior Sean Cavanaugh said that "there is fire in the team to beat the Astros again."
"We want to beat Pinkerton more than ever at this point," Cavanaugh said. "Our team has something really good going right now and playing as well as we are now and meeting them in a do-or-die game is huge."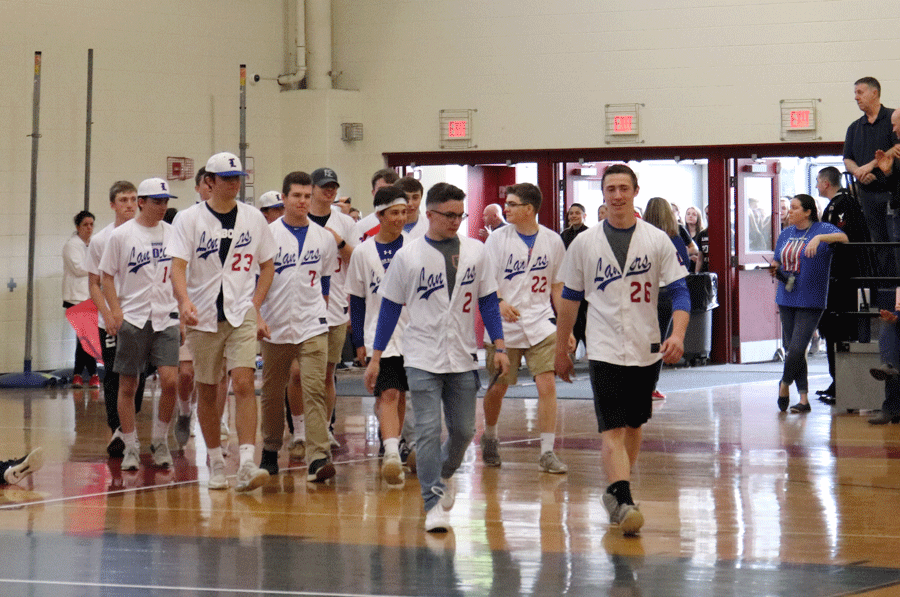 Confidence within a group can be a major factor in achieving success, and this team has a lot of it. Sophomore Brandon Fish said he thinks this team is confident heading into the playoffs, but they need to keep it in check.
"If we get too up on ourselves, and we play down to the level of the other team," Fish said, "then things are going to come up and surprise us, so I think we can be confident to a certain point."
This group has been led by impressive pitching by junior Nolan Lincoln and hot bats all season. Manor said that not much is going to change within the team's preparation going in, and that they will look to "continue what they have done all spring."
"We haven't changed anything up," Manor said. "We keep doing what works for us and we work to perfect the smaller parts of the game that could hurt us in the playoffs."
Leave a Comment