Coming back for revenge, boys' lacrosse prepares for playoffs
After a tough loss to Bishop Guertin last year in the semi-finals, the boys lacrosse team is more than ready for the upcoming playoffs.
With a record of 10-7 during the regular season they are confident in themselves and their teammates that they can complete their goal. Although they lost some key players from last year, senior captain Mason Marquis isn't doubtful.
"I mean yes it wasn't the easiest of times this year," Marquis said. "With Jake Holland, Jeff Weidenfeld, Devan Rheaume, and Hunter Smith all not playing it was tough, but we have talent, and if we can put it all together and play as a family we could bring home a win."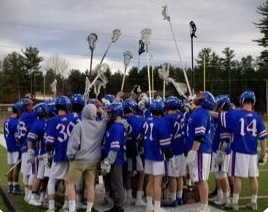 The team's first match-up this year will be against Pinkerton Academy, Londonderry's biggest rival and next-door neighbor. The boys played against Pinkerton in the middle of the season and the final score was sadly not in their favor.
With that being said, the team has more drive than ever going into this rematch and has hopes of coming out on top.
"The team has tightened up on the defensive end and changed play calls on the offensive end. We've changed up our offensive lines to even them out so we can play three lines instead of two," senior Blake Melnik said. "I think we can beat them if we play very focused, minimize mistakes, and believe we can win."
This year the team has 14 rostered seniors which is a big majority of the team. Most of these boys have been playing together since a young age and after these past four years of playing in high school together, they are sad it will be coming to an end. They have made the absolute most of their last season and really want to end it with a success.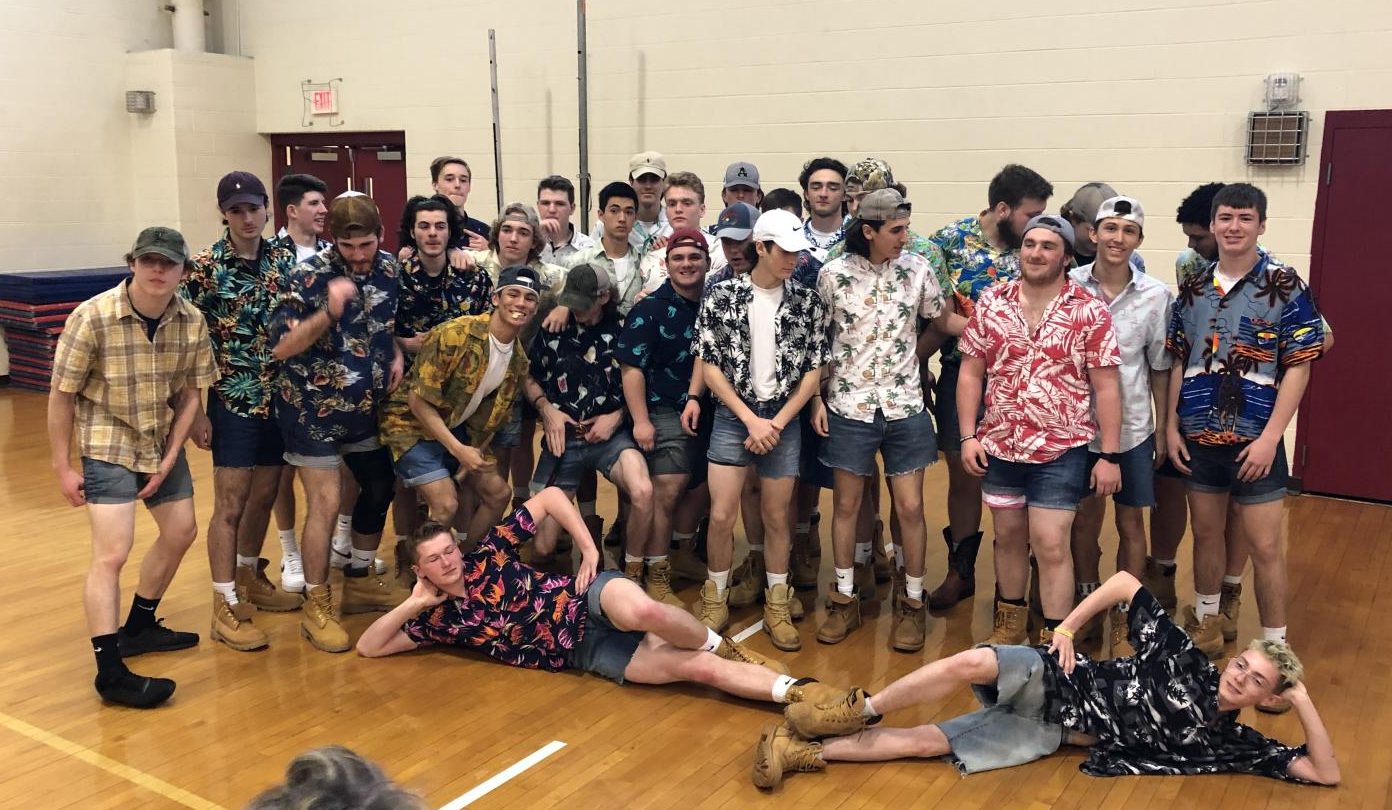 "I'll miss the team and just bonding with everyone the most," senior captain Anthony Federico said. "It's a great group of guys, and I'm sad it's my last year I get to experience it."
With just a short amount of time until that first whistle, the boys are preparing as much as they can. While either watching film or preparing themselves mentally, they are ready to go into this game fighting.
They know it won't be easy and that they still have a long road ahead of them, but these boys aren't backing down.  
State Awards
Honorable mention: Ross Carroll, goalie and James Cranmer, midfield
2nd team All State Attack: Cole Keegan and Anthony Federico
2nd team All State LSM: Thomas Fougere
2nd team All State FOGO: James Cranmer and James Toomy
1st Team All State Defense: Kyle Proulx
Div 1 Assistant Coach of the Year: Jason Pescia
Team Awards
MVP: Anthony Federico
Best Defense: Ross Carroll and Thomas Fougere
Best Offense: Cole Keegan
Most Improved: Aidan Dennis
Coaches Award: Nate Gehris
JV team awards
MVP Will Bieler
Most Improved: Johnny McKinnon
Best Offense: Cole Duarte
Best Defense: Ian Ward
Coaches Award: Luke Brown.
From Coach Sampson: Well done JV for finishing 13-2. Thank you Coaches Brian Costigan and Ryan Richards.
Reserve Team award winners:
MVP: John Bauman
Best Offense: Jake Bernier
Best Defense: Jack McCarthy
Most Improved: Princeton Nyongo,
Coaches Award: Matt Jasper
From Coach Sampson: They competed well and were just 10 goals away from a undefeated season. Thank you, Coach Bic!