The Rap-ertoire: 2019s hottest rap albums that are taking over the music scene
Has your hype playlist been lacking lately? If so, look no further, because I'm about to drop a short list of rap songs that are a must-add to your current track list, if you haven't already.
5. Care Package – Drake
As much as it hurts me to put the finest man walking the highest on this list, this album consisted mainly of unfinished pieces that were revisited and refined, and if you're anything like me, you found those on SoundCloud months ago and have already pretty much wrote the rest of them in your own head. The biggest banger by far on the whole track has to be "Trust Issues," and though it lacks the pre-game-hype-type beat, the wordplay packs its own thought provoking punch. And the vocals… the vocals. People always talk about love at first sight but the first time I heard him sing on this track I nearly bought myself a wedding ring and engraved it with his name, and if you think I'm being dramatic then you haven't heard him sing. This album is also not for the emotionally unstable. It will drown you in your feelings with one song and then expect you to bounce back and be ready to turn up all over the course of five minutes. That being said, you've gotta be a brave soul to put this one on shuffle. 
4. Quality Control: Control the Streets, Vol. 2 – Quality Control
This album features everything, and I mean everything, a die hard hip-hop fan could ever want. The list of featuring artists goes on for miles, with tracks from Lil Baby, DaBaby, Lil Yachty, The Migos, Young Thug, and more. This album is like a group project, except everyone actually contributed in a meaningful way instead of waiting until the last minute for one person to finish it for the rest of the group. No shade at all to my eighth grade science group… anyways. Still a rare but greatly appreciated occurrence. My top two would have to be "Baby", with both of rap's hottest babies at the moment, DaBaby and Lil Baby, taking turns bragging about their fame and daily endeavors through the trap, and "Once Again" featuring flows from Tee Grizzley and Lil Yachty, (a duo that we already know is not to be messed with after they dropped "D to the A" together back in 2017). 
3. Eternal Atake – Lil Uzi
Oh wait! This album still hasn't dropped onto the scene yet. You're mad, I'm mad, we're all mad, and frankly getting very impatient. Though there is an album out with this title by a different, very cleverly named rapper, "Lil Usi Vert" (…I'm laughing), the album is full of random remixes and underwhelming songs that don't reflect the slightest hint of Uzi's talent. Is he building the hype? Maybe. Is he too busy posting outfit pics and sneaker shots on the gram to get into the studio and give us something tangible to appreciate him for? I mean, I wasn't gonna say it like that but three posts of your Balenciaga's seems like a lot for someone who's too busy to drop an album. But, I digress. For now, we'll have to keep discovering his undercover Spotify profiles that are always so cleverly and frustratingly hidden amongst the sea of trap, rap, rhythm and blues. 
2. The Big Day – Chance the Rapper
Ok, before I start, I feel it's necessary to admit that my opinion on this album may or may not be biased because I am completely and whole-heartedly in love with Chance the Rapper. Now that that's out of the way, let's talk business. This album has a track for every single one of your moods, with features from John Legend and Shawn Mendes for your calm and relaxed Sunday afternoon to ones from Gucci Mane and Megan Thee Stallion for your Friday night function. And let's not forget about possibly the hottest and best dance track dropped over the past few months, "Hot Shower". Half of the lyrics in this one don't even make sense, and yet you sing them with all your heart because who cares if you sound like a fool? The beat makes up for the nonsense anyway. This album is full of great beats, and let's be honest, a rap song without a good beat is basically like a hood ebook and I'm pretty sure Audible has a section for those already so I don't need them crowding my Spotify playlists too. All jokes aside, this album features some of the best summertime jams, and though we didn't receive it until the second half of the season, it's one you can listen to all year long.
1. So Much Fun – Young Thug
You can't tell me you didn't see this one coming. Young Thug can literally do no wrong, and his latest album is no exception to this perfectionist standard. Don't believe me? The top song of this latest album, "Hot" featuring Gunna is the definition of a banger, and if that's not good enough for you, just check Tom Brady's Instagram, where his most recently posted video is a Patriots game-day montage featuring none other than this track in the background. There's nothing like the beautiful union between hip-hop and football to get you hooked on a new album. And lets not forget about "The London", featuring J. Cole and Travis Scott, so essentially rap music's very own Holy Trinity. This song is the vibe of all vibes, and you may be quick to put it on repeat, but don't neglect to appreciate the other 18 beautifully crafted tracks that this album has to offer. 
Honorable Mentions:
Though these songs didn't make this list, they are a definite must-add to your hypest playlist if you haven't done so already:
ERYS (Deluxe) – Jaden Smith
Revenge of the Dreamers – Dreamville Records
Delusions of Grandeur – Gucci Mane
Port of Miami 2 – Rick Ross
The Lost Boy – YBN Cordae
Leave a Comment
About the Contributor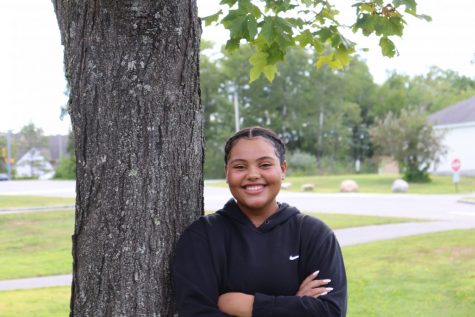 Alexa Naar, Current Issues Editor
Alexa looks angry and unapproachable 99% of the time but all you gotta do is say hey, and she'll tell you way more than you want to or need to know about her.