Senior Spotlight: meet the class of 2020 every week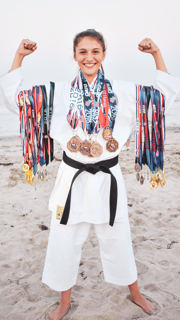 Name: Kacey Lockhart
What will you miss about LHS?
"When I leave high school, the thing I'm going to miss the most is my friends. It is going to be hard leaving them all. "
What is your favorite part of LHS?
"All the teachers. They are all super nice and helpful."
Hobbies: Karate
Lockhart has been practicing karate for about eight years. This year she will be training at Golden Crane Traditional Martial Arts.