So you're a big pie guy? This one's for you.
All photos by chef Eliana Patterson
Fall is my favorite season of the year. I mean how could you not like it? The trees are filled with beautiful colored leaves, all the stores come out with new sweaters, and of course the food is delicious.
During Thanksgiving one thing I always look forward to is the pumpkin pie for dessert. Now with this recipe you can surprise your family with a freshly baked pie to get them into a festive fall spirit.
Ingredients to make a delicious pumpkin pie: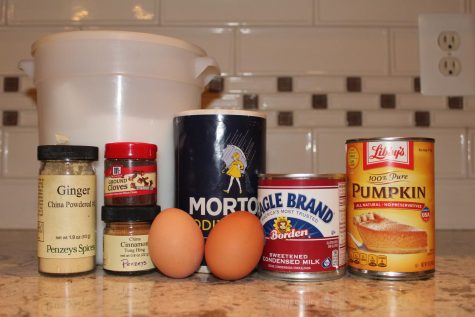 3/4 cup granulated sugar
1 teaspoon ground cinnamon
1/2 teaspoon salt
1/2 teaspoon ground ginger
1/4 teaspoon ground cloves
2 large eggs
1 can (15 oz.)Pure Pumpkin puree
1 can (12 fl. oz.) Condensed milk
Directions
1. Preheat oven to 425°
2. In a small bowl mix together sugar, cinnamon, salt, ginger and cloves.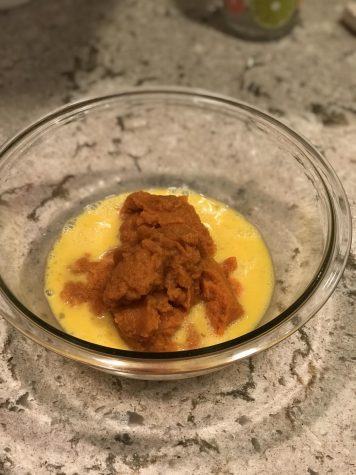 3. In a large bowl crack two eggs and mix.
4. Pour entire purée of pumpkin into egg mixture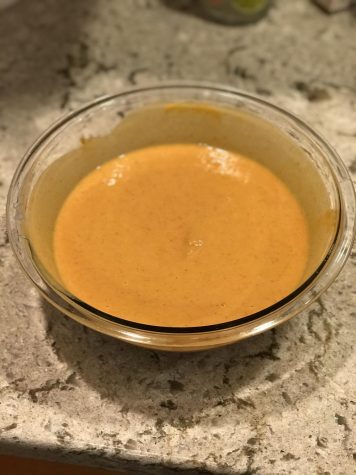 5. Add sugar-spice mixture in.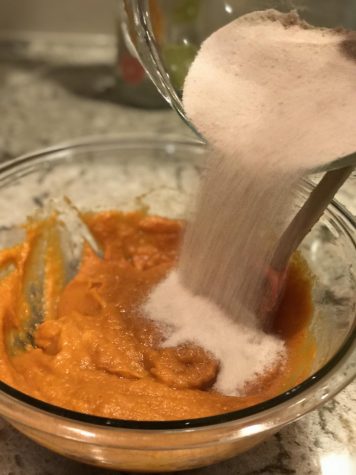 6. Gradually stir in evaporated milk.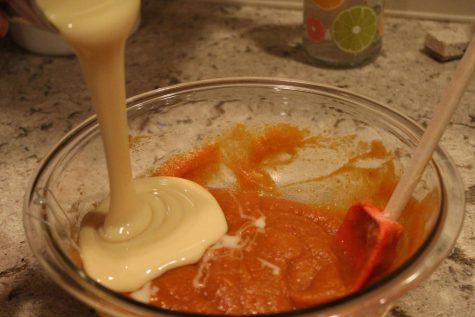 7. Pour mixture into pre-made pie crust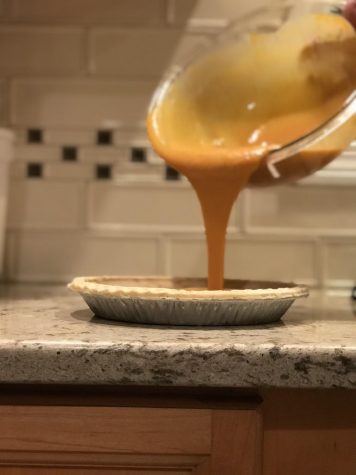 8. Place into oven for 15 minutes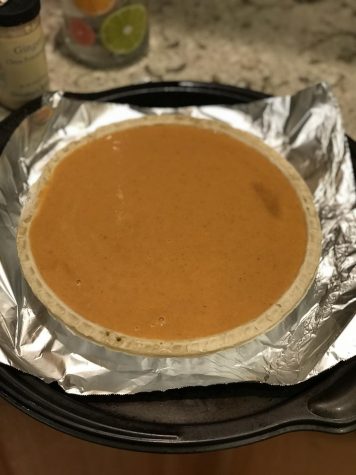 9. After 15 minutes reduce oven heat to 350 and bake for 50 minutes.
10. After baking, let pie cool for 20 minutes then enjoy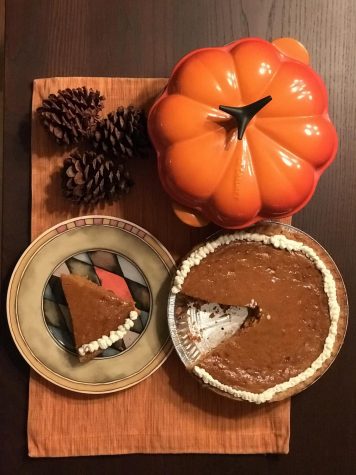 View Comments (1)
About the Contributor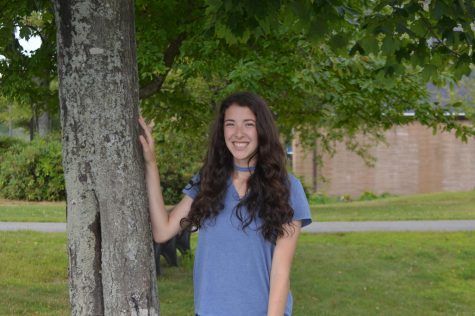 Eliana Patterson, Assistant Editor-in-Chief
When she isn't rolling burritos and taking your order at Chipotle, you can find Eliana conducting the school's marching band. She's hard working, funny, sarcastic, and ready to write the best stories for The Lancer Spirit.