How to make homemade apple crisp with three simple ingredients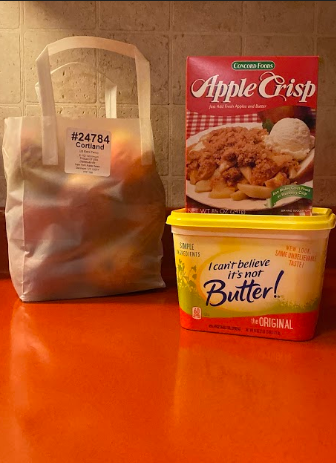 Now that temperatures have cooled and the leaves have fallen, I feel as though I am back in my natural habitat. The house is much colder now, so I'm always bundled up in a sweatshirt and sweatpants- it's never enough. However, the cold just gives me more of an excuse to bake. At home, baking always occurs more often during the fall and winter due to the simple fact that it leaves the house feeling just a little warmer. 
The most popular baked good among our family is none other than apple crisp. Whenever my someone decides to treat the family, the crisp never lasts longer than a day. So, with less than an hour from your day, you can get the same great taste that I have been privileged to experience at least one a month. 
INGREDIENTS:
Butter

(Concord Foods) Apple Crisp Mix

Courtland apples 
DIRECTIONS:
#1: Preheat the oven to 375° F. 
#2: Make sure to pull your butter out of the fridge so that it's a bit soft when you use it.
#3: Put aside six or seven apples, make sure to have the skin peeled off of them. Once the skin is completely peeled off, make sure to cut the apple into slices of about seven (the equivalent of what an apple slicer would cut into), also remember to core them. Once the slices are all set, spread them out evenly into an ungreased pan, an 8 inch pan should be fine- but you can use other sizes as well.
#4: Once the apples are placed into the pan, you can get to work on making the crisp itself.  Place the mixture into a medium sized bowl before adding five tablespoons of butter. With  a fork, mix the two ingredients together until fully blended. Once done, you can spread the crisp all over the top of the apples. 
#5: Place the apple crisp into the over for about 20-30 minutes or until the top is golden brown. 
#6: Enjoy! You can eat it warm or wait until it's cold, you'll get the same great taste either way.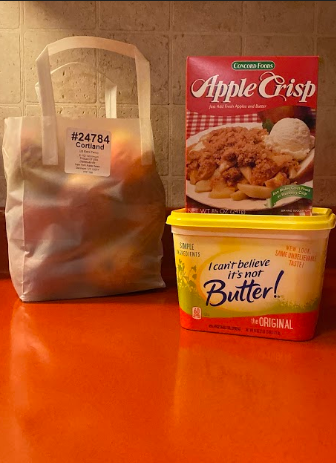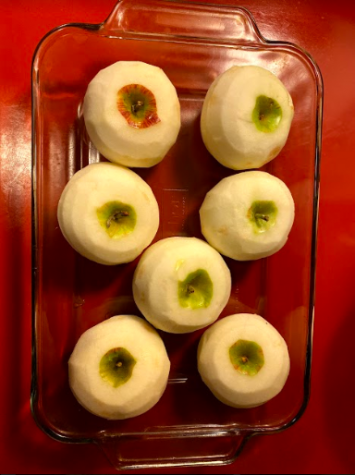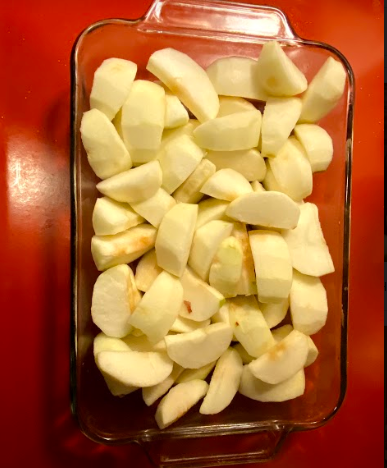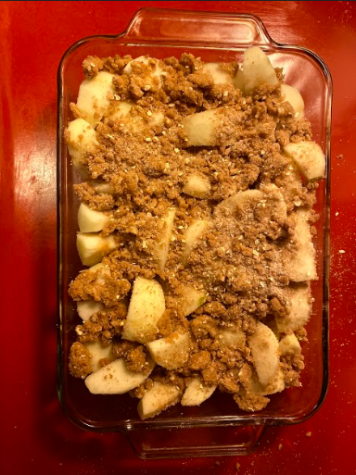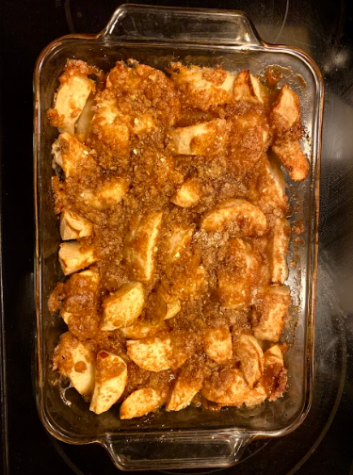 Leave a Comment
About the Contributor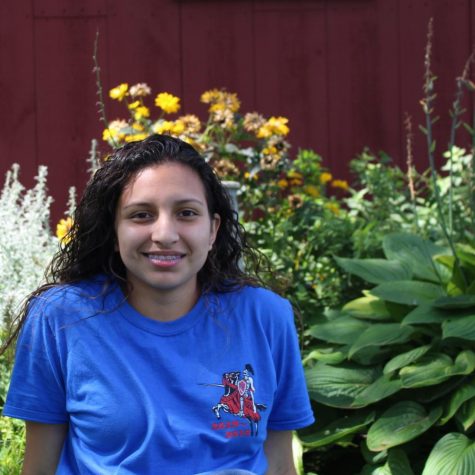 Jazz Conde, Lifestyle Editor
Jazz is the returning Lifestyle editor and is ready to have another amazing year. She enjoys casually playing "I'll Make a Man Out Of You" on the piano and being constantly distracted by Madam Secretary or Instagram when she's not busy doing something school or band related. Jazz is an avid fan of anything having to do with Marvel, #blackwidowmovie. She also just so happens to be fervent Yankees fan living in the middle of New England, yikes.