Fandom: Waterparks unveils new sound on third album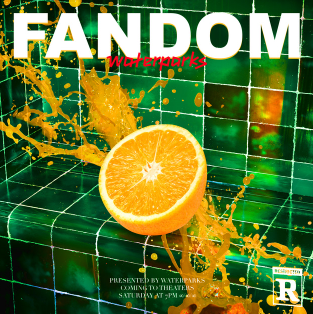 Pop-punk band Waterparks weaseled their way into my heart nearly three years ago with their debut studio album, Double Dare. From the frustratingly catchy earworms ("Gloom Boys" and "Stupid for You") to the angsty, in-your-face tracks ("Little Violence" and "Plum Island"), I quickly fell in love with Waterparks. 
I reviewed their sophomore album, Entertainment, when it was released in February of 2018, giving it a 7 / 10. Since the release of Entertainment, Waterparks went through a particularly messy separation with their old record label, Equal Vision Records. The band then signed to Hopeless Records, ditched their old producers, and changed their sound, which left me to wonder if what was to come out of the switch would be any good.
Waterparks, which consists of lead vocalist Awsten Knight, guitarist Geoff Wigington, and drummer Otto Wood, gave fans a first taste of their third studio album, titled Fandom, back in May. The lead single, "Turbulent," is, as its title proclaims, turbulent. The drums are violent, and the stable, clean electric guitar sounds dirty and murky. While I enjoy the dark instrumentation, the lyrics are immature and self-serving, as Knight sings, "You had your own Awsten Knight (Hi) / He texted back fast, and he made you laugh." The lead single is only one of many tracks about the bad breakup to Knight's long-term relationship with Ciara Hanna, which ended after he discovered Hanna had been cheating on him.
Whereas "Turbulent" is Knight releasing his pent-up aggression and frustration about Hanna, "High Definition" and "Never Bloom Again" see Knight reflecting upon their relationship and its fallout. The persistent percussion and loud production of "High Definition" cause it to suffer. Alongside Knight's monotonous, unchanging tone, which doesn't match the emotional lyrics, I just can't get into "High Definition." The latter, "Never Bloom Again," isn't much better, as it's very flat. Knight sings about his post-breakup concern that he'd never be able to love again ("Now I'm kinda thinking that I'll never bloom again / 'Cause this is what you've done to me"), and meanwhile, I'm scared that Waterparks will never release a good acoustic track ever again. 
Double Dare's "Powerless" and "21 Questions" are packed with emotion and heartbreaking acoustic guitar, so why couldn't Waterparks replicate the same emotional and musical intensity on both Entertainment OR Fandom? Now, obviously, I don't want Waterparks to release the same music with every album, and nor do I want to limit their creative expression, but seriously? Both "High Definition" and "Never Bloom Again" severely lack impact and any sort of redeeming quality.
Waterparks manage to compensate, however, for the drab tracks with the more upbeat moments. I explained my affinity for the second single, "Watch What Happens Next," in my summer review, and I also enjoy the third single, "Dream Boy." In the past, Waterparks anxiously tip-toed the line between pop and punk, never devoting too much time the pop side, but "Dream Boy" is flat-out a pop song with punk elements; the ardent guitars (punk), thundering drum claps (pop), and tech-sounding vocal bit (pop) lend themselves to such a song.  
The video game-esque "Telephone" (as indicated by the boxy percussion and relentless keys) features an incredibly intense breakdown that practically forces me to air-guitar and headbang, from the subdued vocals to the intense waves of guitar to the galactic-sounding synth. Later, the final song on Fandom, "I Felt Younger When We Met," always puts me in a good mood; from the first time I heard the pulsating bass and candied guitar, I was hooked. While I don't appreciate the abrupt ending to "I Felt Younger When We Met," the closer and the opener, "Cherry Red" loop together, so it's almost as if the entire album is a journey. 
Even with the bright, energetic tracks ("Telephone" and "Cherry Red"), Waterparks doesn't refrain from the same dark production that "Turbulent" details. On their past records, these dirty, aggressive tracks were always my favorites, but now… not nearly as much. For example, "War Crimes" is all over the place, from its trailing keys to screaming vocals from Knight; to me, it feels like Waterparks couldn't decide between a positive or negative mood, so they chose the middle-path and got lost along the way. Immediately following "War Crimes," "[Reboot]" feels like a direct copy-paste of its predecessor, just with less screamo and more trap-elements (programmed instruments, for example). 
There are many memorable moments, both good ("Watch What Happens Next" and "I Felt Younger When We Met") and bad ("High Definition" and "[Reboot]"), on Fandom, but there's also the forgettable tracks. From the fifteen-second, pointless "Group Chat" to "Worst," I'm not going to come back to Fandom nearly as much as I did to Double Dare and even Entertainment. With Fandom's fifteen tracks, including the many unforgettable or painful songs, this album isn't going to find a place in my heart like their first two records did. However, the best work on Fandom shows progression and reminds me of why I fell in love with Waterparks in the first place. Yes, the bad moments are truly awful, and the forgettable moments, nonexistent, but the greatest moments have made their way onto my playlists and have only made me even more excited to see Waterparks when they play Boston's Paradise Rock Club in just a few weeks. Thus, I give this album a light 8 / 10.
Listen to Fandom below!
Leave a Comment
About the Contributor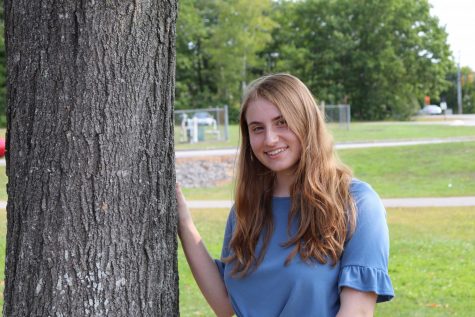 Anna Drabik, Executive Arts and Entertainment Editor
A frequent concert-goer and a nervous wreck (some of the time), Anna is looking forward to continuing to write music and concert reviews this year for The Lancer Spirit. She also enjoys working out, sleeping, and watching Jane the Virgin, her favorite TV show, on Netflix.