Students in new multimedia class get behind mics, cameras to get news out
*This story was originally published in November 2019. But with students in the process of selecting classes, this seemed like a good story to republish.
As the world becomes more and more focused on news and entertainment, there exists a large future for those wishing to enter this field. The new online multimedia class allows students to explore these passions and hone these skills in a variety of different ways by creating content alongside the journalism class for Lancer Spirit Online (LSO).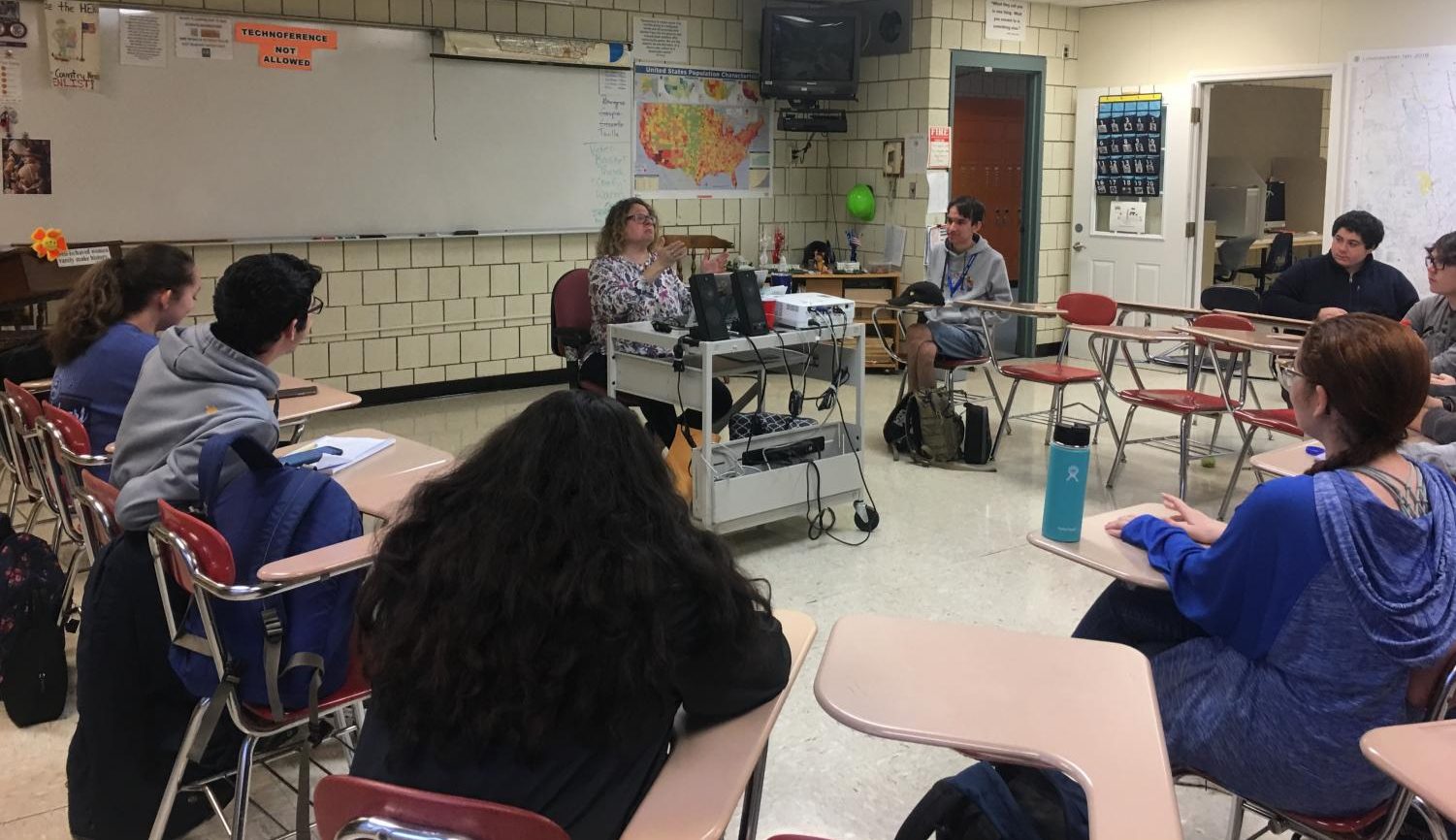 Online Multimedia is a single semester course that can be taken either semester, or can be taken during both. It requires no prerequisite classes, and only requires a hard working attitude. 
Basic video production teacher Mrs. Robinson, along with journalism teacher Mrs. DeWinkeleer, has always been searching for an opportunity to create this class, and has now finally made that goal a reality.
"Mrs. DeWinkeleer and I have been talking for years about how awesome it would be to get more media on LSO," Robinson said. "We've met during the summer and we've been talking and talking, and every year we say 'This year we're going to do this,' and the year starts going and nobody has any time. So we've been saying for the past year or two it would be awesome if we could just dedicate a class to doing stuff like this."
Robinson created this class with the intention of producing various types of content for LSO, with wide variety and flexibility on what would be covered at any given time, allowing it to be attractive to a larger number of students.
"Multimedia is what it sounds like, different types of media," Robinson said. "Since it's a new class, we're kind of feeling our way through it and experimenting. We'd like to spread out into the community, and not only address the high school audience. We're trying to look at events and activities, and see what's up and coming."
Robinson intends that as the class progresses, students will learn to become more independent and be able to think of topics and tasks for themselves.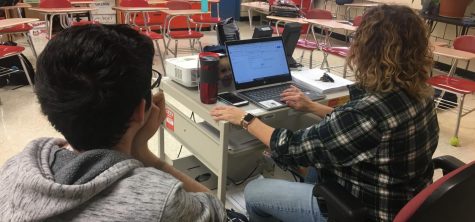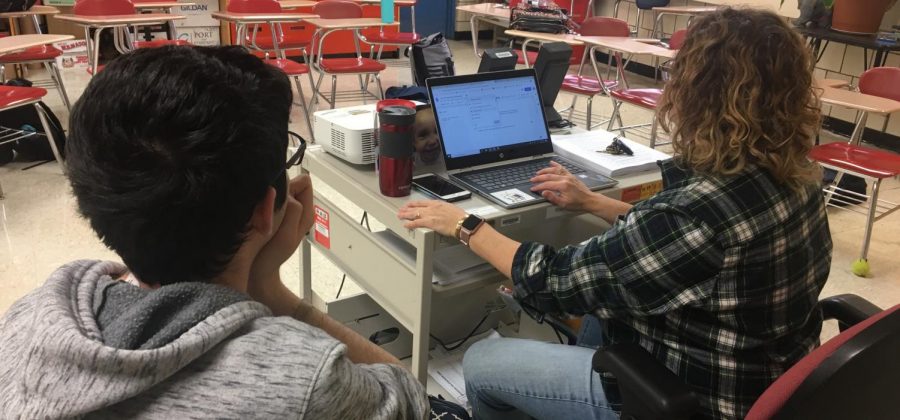 "The point of learning these skills for the students, in my opinion," Robinson said, "is to make it sort of second nature to be able to say 'I'm going to make a podcast.' or 'I'm going to take some pictures, but they'll be good pictures,' We're trying to do all those different areas."
The goal of this class is to create content for LSO, giving students a way to be involved with their school in more ways than writing articles.
"My understanding is that while the Lancer Spirit Online has won lots of awards, taking it to the next level takes more multimedia," Robinson said. "The goal, really, is that it'll be my students that will get the accolades, but as a whole it's just going to be an added success for this school."
While video production is an important part of both the class and LSO, the class also focuses on improving the radio station and online presence.
"The other thing is our radio station is an FM station," Robinson said, "and not a lot of people listen to the radio, so we're now online. If you don't happen to catch a story on the air, you can go to our soundcloud, and I am tweeting things out."
As the class is a very hands-on and cooperative environment, a friendly and welcoming atmosphere is formed among the students. The class is always looking for new faces to join, as the type of person they need for a given project is always changing.
"It depends on the student. It really depends on what needs to be done and what they're interested in doing," junior Garrett Calusdian, who is an Online Multimedia student, said.
This class works very closely with the journalism class; they both come together to constantly update and improve L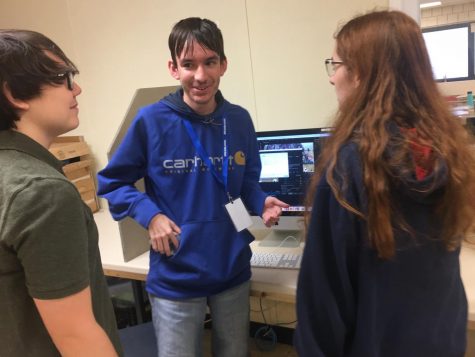 So to make it both more informative and entertaining for both the passionate student and the casual listener.
"Mrs. Robinson and I have very big plans, but we have to figure some of the nitty gritty things out," DeWinkeleer said. "Our goal is to have a lot more videos and podcasts that go along with stories, or that add things to stories. Just to pair up the written form or photos with some multimedia."
DeWinkeleer intends that the class will assist in improving their online presence, as it covers a department that the Journalism class has struggled in.
"I think that's one of our flaws in Lancer Spirit Online, that we don't have enough multimedia," DeWinkeleer said. "I always send our publications to get critiqued by the Columbia Scholastic Press Association, and that's something we get critiqued a lot for, that we need more multimedia content on our website. I think it will help us be a more professional looking publication."
While having more content is always helpful for LSO, it also acts as an opportunity to have more hands on deck, and more students being able to help allows more students to make their voices known.
"It's also just fun to have more kids. I like to have as many kids as possible represented, not just the same kids every time," DeWinkeleer said. "A variety of kids adds a lot more life to the publication as a whole, and it's more representative of all of Londonderry High School. There's so many cool people in this school, so let's find their stories."