Frosty the Snowman, stay in December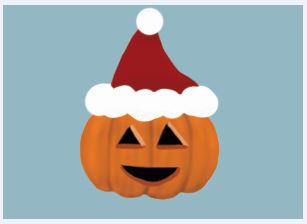 The crisp and chilling wind floods the outdoors and a light dusting of snow starts to come down on the streets. The smell of peppermint and hot chocolate overwhelms your senses and the music keeps you dancing for hours. The magic of Christmas has finally arrived, but there is one tiny problem: it's still November. 
The Christmas season is something that is nearly impossible to hate. Hearing "Rudolph the Red-nosed Reindeer" can really lift some spirits and get you in the holiday mood. However, not everyone wants to be put into the Christmas spirit as early as November. 
As interesting as this may sound, Christmas music doesn't give off its usual cheery vibe when it is played too early. Hearing it too soon almost feels wrong. 
No matter what day of the week it may be, you can expect to hear some kind of Christmas music starting December 1 playing on an endless loop until December 25. Kicking the holiday playlist into gear before December leaves you listening to it for a much longer period of time. With the early start to the music, hearing it over and over a few weeks early can just get irritating.
Although it is a tiny bit annoying to hear Christmas tunes at any point in November, there is one small exception to the madness. 
The day after Thanksgiving is the time for the elf on the shelf to come out of hiding and roam around your house. Although it's still November, it brings a little early Christmas magic. To me, this is the only acceptable period to start your Christmas music before December. It's the only time that makes sense. 
I know that it can be difficult to wait, especially for something as anticipating as Christmas. However, if you truly can't wait, try to keep the excitement and the Mariah Carey to yourself. At least until Thanksgiving.  
There isn't any harm in listening to your "Santa Baby" playlist on your own time. With that being said, there is no need to crank up the volume and make a big deal about it. Some people just aren't ready for the Holiday madness quite yet.  
Leave a Comment
About the Contributor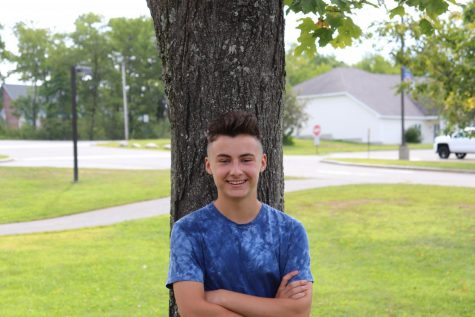 Mike Foley, Opinions Editor
Mike is the kind of person who doesn't wake up until 1:00pm, BUT when he does actually get up when the day is halfway over he has so much energy that he doesn't know what to do with. So he usually uses that energy to spend 30 minutes searching Netflix for something to watch. No matter what, he will always end up choosing The Office.