Bring in supplies so you can see the guys . . . play b-ball tonight
The website they have is  and
---
Tonight, the Londonderry Lancers boys basketball team takes on Concord at 7, but with a twist.
Instead of charging $1 per person at the door, the organization Free Throws for Joe will be collecting school supplies in place of admission.
Nate Gaw, who is an LHS alum and former Lancer Spirit sports editor, came up with this idea while he worked with a non-profit called the Joe Hartman School in the Dominican Republic (DR) last semester.
According to Gaw, the area he worked at is one of the "most impoverished areas in all of the DR," so he wanted to come up with an idea for the Londonderry community to help the school in the DR.
"This school in the Dominican is kindergarten through 6th grade and does not have a cafeteria or enough school supplies to be able to go to school full day," Gaw said. "So by doing this it helps raise awareness for the school in the Dominican."
Gaw's idea is that instead of paying $1 to get in to tonight's boys' basketball game, fans can bring in some sort of school supply for the school.
"There's so much that needs to be done for them and just being a small part of the organization during the fall made a huge impact on my life," Gaw said. "Helping them be able to achieve there goals because of our town helping out would mean everything to me."
Donations will also be accepted in House 4.
---
Not sure what to bring? Here are some suggestions:
Pencils

Pens

Markers

Crayons

Highlighters

Notebooks

Binders

Paper

Folders

Scissors

Glue

Post-it Notes

Staplers/Staples

Staple removers

Hole puncher

Tape
---
Leave a Comment
About the Contributor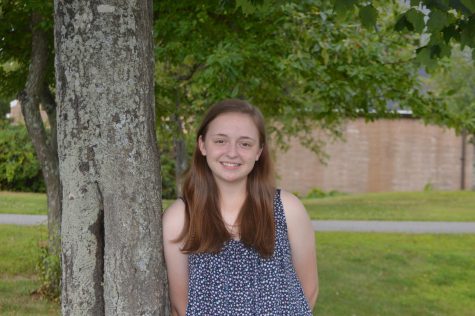 Amy Overhulser, Executive News Editor
When Amy isn't hanging out with kids, she spends her time playing the clarinet and marching in the Lancer band and being the President of Student Council. Although she has a very full plate, she is still ready to do a good job as the Executive News Editor.