Country classic crafting proves to be a cinch
Your guide on crafting the next big country hit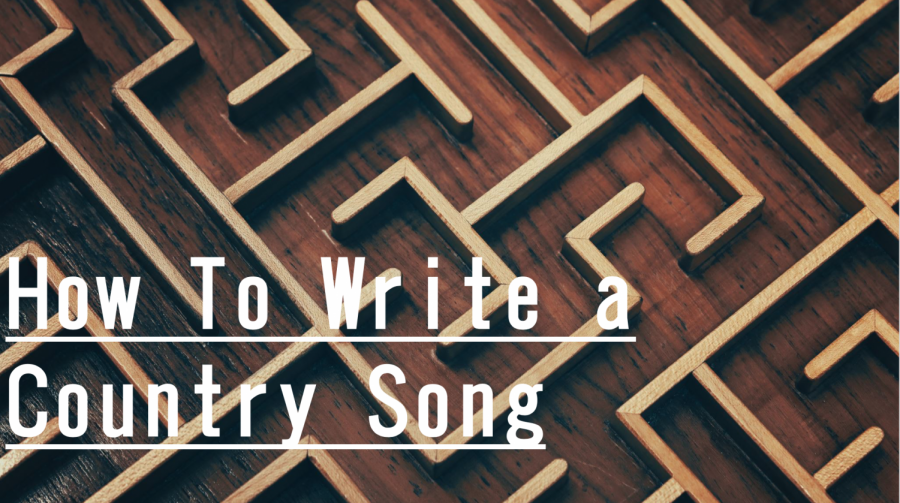 Everyone wants to be a Rockstar, but very few have the musical chops to get it done.  Luckily for the musical dreamers of the world, there is a genre of music that takes almost no artistic ability to construct and just needs some blue-jean, southern, American grit.
Introducing your guide on how to write a hit country song.
The first key part of producing your hit country song is studying what song structure produces the catchiest song.  Normally, you would want to see what format would produce the best quality song, but if you want a good country song, then you need to throw all that out the window and focus solely on lasting power.
So, after some research you'll find that the general layout below will get you the catchiest structured song.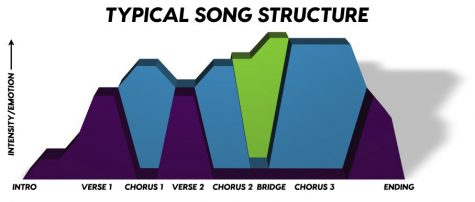 The reason this format is tried-and-true is like everything else country music: fairly simple.  
Every song needs an intro so that's a good start. Here you'll set the scene of what kind of country song you want.  This could range from an angry mood to sad sound to a more bro-country party anthem type.
Next up comes the verse.  The verse should be simple and completely dependent on the chorus. Nobody wants to hear an intelligible independent verse in a country song, so the main job of this should be to set up the chorus.
The big daddy of it all: the chorus.  This is the single most important aspect of your song. It needs to be catchy, short and absolutely meaningless.  We'll go over specific lyrical aspects of country music later in the article, but the overall structure of your chorus should be geared towards someone with almost no attention span.
The second verse is equally as important as the first. While it may be tempting to have a true second chorus and switch up the lyrics in this section, that is a big no-no. This verse should be identical to the first one and act in the same supportive role of the upcoming chorus. The uniformity in the verses breeds a sense of familiarity within the song.
Up next is the second chorus.  Again, keep this identical to the first.  This is the part of your song that everyone is going to sing along to so make sure it fits the image you want for your song and is biting enough to last. 
Now it's time for the bridge.  This section is of paramount importance.  This is your break from the redundancy of the first part of the song.  It is where your listener can get a breather from belting out your killer chorus. This section could work with either a new verse with a different set of lyrics, or solely as an instrumental break in your song.
The climax is up with the final chorus.  This should be the same as the previous two choruses, except this time it should be more grandiose and ostentatious.  You want everything but the kitchen sink to go into this wall of sound that your listeners can all scream along with.
The final part of your song is your outro.  This section should make good use of dynamic contour by having a mellow ending.  Coming off of the loud final chorus, the listener needs to be able to compose themselves and that's exactly what your outro needs to do.  Have a final soft, fading send-off to your track.
The next aspect of your hit country song is the chord progression.  Similar to the song structure preface, you'll need to do some research.  The goal is to find common chord progressions in popular country music that has the best lasting effect.
After your research you should find that there are two general chord progressions that the catchiest country songs never shy away from.

The next part of building your hit country song is the production.  This is the section where you have the most freedom and ability to personalize your song. However, it is important to understand that there are a few staples of country song production.
One of these staples is the instrumentation. Country music has a very organic instrumentation and is usually accompanied by a live band and real drums. There shouldn't be any synthetic 808 style drum loops.  Also, the song should be very acoustic and use stringed instruments on top of a basic guitar, like the banjo or mandolin.
Other than those specifics, this section is ultimately up to you.  You get to decide everything about how the instruments are to be played and make the song truly unique and your own.
The final aspect of making your country song is the lyrics.  This is your make or break section, so there are a few things that are imperative to understand.
The first is the difference between "show" lyrics and "tell" lyrics.  A show lyric would be something like, "I woke up and saw a bright blue watercolor sky." A tell lyric would be more along the line of, "I woke up and the sky was beautiful."  As you can see, show lyrics are more visceral and are supposed to paint a vivid picture, while tell lyrics are supposed to be concise and get the idea across.
Generally, country songs will use show lyrics while pop or rock songs will use tell lyrics.  This is important to note because as you are writing your song you will want to be very descriptive.  Not only is it important to be descriptive, but country song lyrics are also very literal.  Symbolism isn't needed when you're talking about cowboy boots and daisy-dukes. You want to be writing about pretty simple, generic aspects of country life.  You can never go wrong with talking about trucks, beer, or girls.
Along with the simplicity of your lyrics, there should be simplicity in your rhyme schemes.  A simple AA, BB rhyme scheme will be enough to make your song catchy. You can even throw in a slant rhyme or two, but you want to make it more like a seventh grade poem than an artsy piece you'd see in a gallery.
Ultimately, the big takeaways from writing your hit country song should be to keep it simple.  There is something to be said for having a visceral track that is easy to listen to and even easier to understand.
Hopefully this guide helped you construct the next big country hit that we'll be hearing on the radio for years to come.