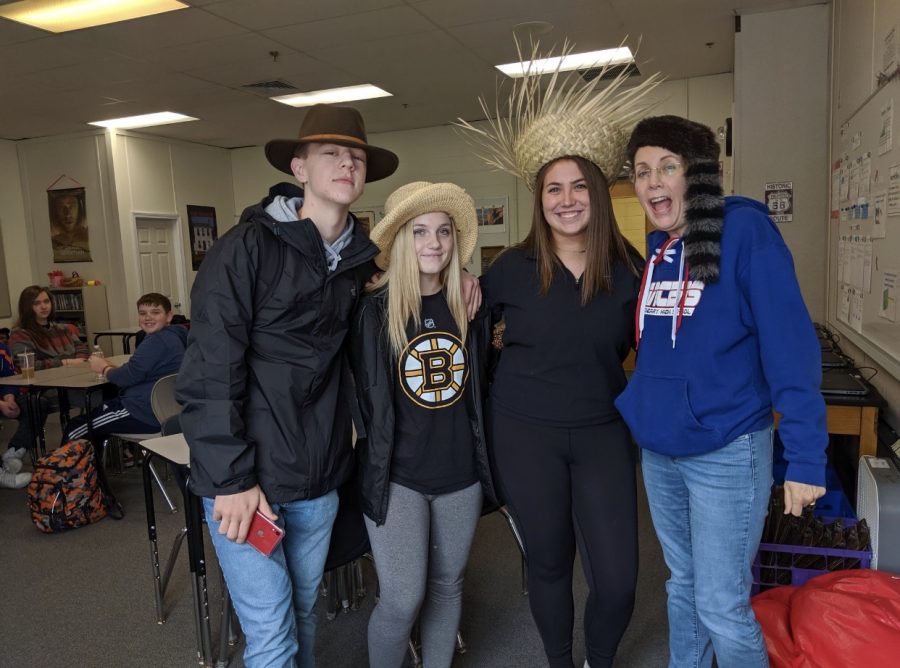 Photo courtesy of Mrs.Juster's Twitter
Women to Watch for March 8: Mrs. Juster
The Lancer Spirit is celebrating the women of Londonderry during the month of March in honor of Women's History Month. For each day of the month, LSO will be highlighting an inspiring woman within the Londonderry community who has demonstrated strong leadership and influential behavior.
---
Today's "Woman to Watch" is LHS English Teacher Mrs. Juster for demonstrating influential behavior within her community.
---
English Teacher Mrs. Juster strives for a better learning environment for her students.
After doing extensive research on her own with fellow colleagues, English Teacher Mrs. Juster has implemented a new, more inclusive style of learning into her classroom.
The "Agile Classroom " format Juster has committed to enforces the shift away from standardized testing and regurgitating information. After hearing about the concept from a fellow teacher, Juster became interested.
"I was hooked up with some sources, and over the summer I did a lot of research. Since there was some grant money left over, I was even able to attend a workshop," Juster said.
After being thoroughly educated, Juster sent the initiative into full swing. Her classes are all competency based, and gives kids opportunities traditional classrooms would usually lack.
One of the large differences in her classroom is how grades are determined. A student's grade is decided by their "developing trend", meaning each assignment is reworked all year in order to ensure a full understanding. 
"Sometimes you don't get something the first time around, and that's okay," Juster said. "You shouldn't be punished because your brain is taking longer to process something."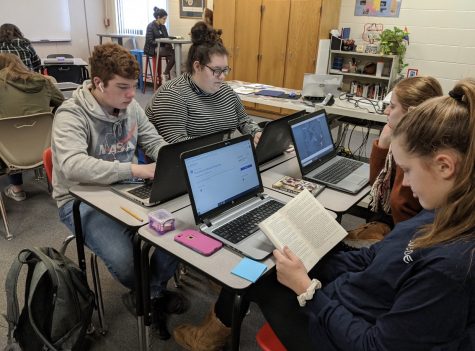 On top of the ongoing trend, students also have more independent work. By allowing students to choose their own books and pick from options of summative assignments, everyone can display their learning in the way that makes the most sense to them.
"Everyone's brain works a little bit differently," Juster said. "I want there to be a little bit of everything, so there's something for everyone."

On top of these changes, Juster's classes are also heavily based on technology. With a laptop for every desk in the room, most work is completed digitally. With her own website set up with tabs for every class as well as resources for all assignments, help is always easily accessible.
"It's so helpful to have pretty much everything I need to know to help me in the class on my phone," Junior Rylie Blondin said. " Mrs. Juster's class is set up so you can do well and actually learn something."
Mrs. Juster strives to make the class as stress free and enjoyable as she can for her students. By being comforting and understanding, it becomes easier to actually enjoy learning.
"My role is to create opportunities for you guys [her students] to learn and be self directed. You're not benefited from just memorizing and regurgitating information," Juster said.
Juster pushes her students to work hard  and encourages them to do anything they set their minds to.
"My advice to young women and students in general would be to shoot for the stars. You really can do anything if you work hard."