Spring athletes react to delayed start to season
March 23. The day spring athletes have had marked on their calendars since the day school started. Spring sports means good weather and finally being able to enjoy the outdoors without having to wear a million layers. 
That is until a disease, infamously known as the Coronavirus, changed everything.
Spring athletes have trained for countless hours trying to improve their craft for their upcoming seasons. To Brandon Fish, the junior captain of the baseball team, spring sports being postponed is way out of proportion.
"I think this virus getting everything cancelled is ridiculous," Fish said. "Many of us have spent months or even years preparing for this season. We still have to live our lives, no matter what's going on in the world."
Grace Chicko, the senior captain of the girl's lacrosse team, is disappointed, but believes that this is the right move.
"I know that the season being pushed out is for safety precautions, and I am not disagreeing with it," Chicko said, "but I had so many goals for this season, and for it to be pushed out is disappointing because I wanted to get started."
Three weeks off of school is a lot, and that time is critical for spring athletes and what they decide to do with their time. Jazzy Brown, a member of the girl's track team, has a good mindset going into this hiatus.
"I am glad that they didn't cancel [the season]," Brown said. " I will still be training on my own to be ready for when it does start. I definitely want one last season at LHS with my teammates by my side."
Austin Cardosi, a member of the boy's volleyball team, is taking a similar approach to Brown.
"It's unfortunate that this volleyball season is being postponed," Cardosi said, "but all of us look on the bright side of things and this postponement only gives us more time to get to the gym and prepare for our season."
The NCAA has granted college athletes an extra year of eligibility to the athletes affected by this pandemic; however, high school sports is a whole different ball game.
"You can't, really, get another year of high school," said senior captain of the boy's lacrosse team Kyle Proulx.
Gia Komst, the senior captain of the softball team, is looking out for those who may not see the field again.
"Not everyone is playing in college, so they won't know if their last game is their last if we don't have a season," Komst said.
For the Unified Track team, their next title run is going to have to be delayed. Something that Unified Veteran, Will Boyle, has never experienced in his six year tenure at LHS.
"I think it's heartbreaking," Boyle said. "Everyone on the team was looking forward to the new season."
Leave a Comment
About the Contributor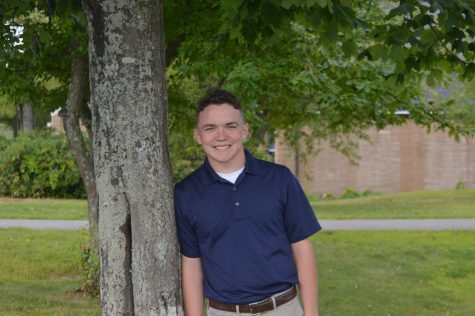 Chris Tutt, Sports Editor
Big Sports Guy. Chris is apart of the unified family, captain of the varsity baseball team, president of senior gators, and is involved in numerous clubs. He is a two-time concussion survivor.