Women to watch for March 23: Meg Gore
The Lancer Spirit is celebrating the women of Londonderry during the month of March in honor of Women's History Month. For each day of the month, LSO will be highlighting an inspiring woman within the Londonderry community who has demonstrated strong leadership and influential behavior.
---
Today's "Woman to Watch" is Matthew Thornton Drama Club and Ovation Theatre Company Director

Meg Gore

for her outstanding leadership and support through theatre within the Londonderry Community.
---
For 12 years, Matthew Thornton Drama Club director Meg Gore has been producing outstanding shows all while helping kids find their passion for theater. She has been involved in theater her whole life both on and off the stage. 
"Theatre has always been a safe place for me, a place where I could be myself and try new things. I have developed life-long friendships while working on shows," Gore said. "I have found the theatre to be a welcoming and inclusive place, and I always strive to create that atmosphere when leading a cast and crew. I always love being around the energy of a developing cast, and I love watching them shine on opening night."
Gore was in her first show in fourth grade as Jimmima in "Chitty Chitty Bang Bang." She continued to perform in shows in elementary school, middle school and high school, where she eventually found her love for directing.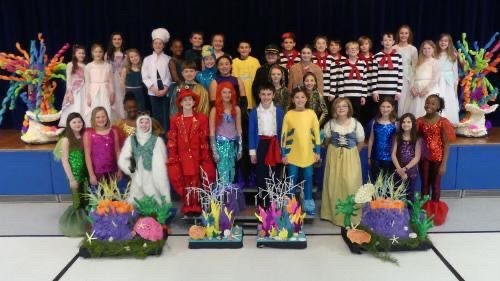 When she moved to Londonderry 12 years ago, she was asked to direct Matthew Thornton's Drama Club  (MTDC) and recently produced her last show with that club, The Little Mermaid.
In a recent interview for a Lancer Spirit article on her final show at Matthew Thornton, Gore said from the beginning her purpose for the club was to "teach the children about theatre and give them a foundation of skills that are involved in theatre." 
"So that even if they didn't do theatre again," Gore had said, "those skills would help them in other areas of life, like public speaking, confidence, planning, and so on."
Her son Tim Gore, an LHS senior who has worked closely with his mom, stage-managing and even directing his own shows, greatly admires his mom.
"Through the Matthew Thornton Drama Club," Tim said, "she gave me and hundreds of other students the opportunity to be involved in shows, and to learn how magical live theatre can be."
About a year ago, while continuing to direct shows at Matthew Thornton, Gore decided to expand her passion for theatre. With the support of her family and through hard work and dedication, she founded her very own theatre company called Ovation Theatre Company.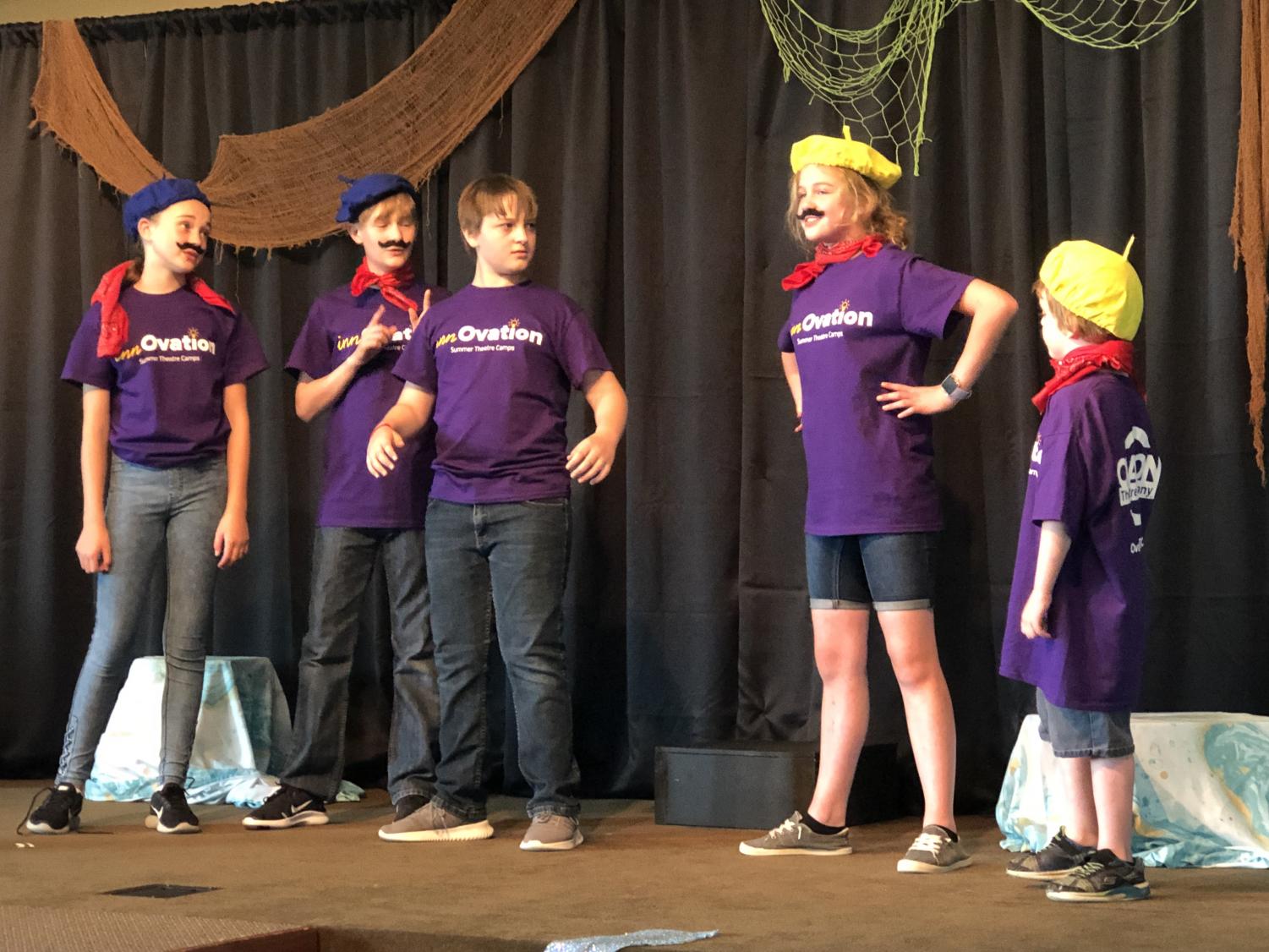 "I thought I should just try it," Gore said. "I've been wanting to do it for my whole life. It really just came around, so I said I'm just going to try and see what happens."
Gore's mission, in addition to actually producing shows, she said is "to be educational, so that people learn something." 
"So they start somewhere but they grow in the process wherever they start," Gore said. "Whether they start never having been on stage before and they learn and grow from that or whether they have been in 50 shows and they still grow from that. That's where success is for me if they come out of that having learned something."
The reward Gore feels after directing a group of actors is much more than just having a successful show. 
"I don't do it so people become Broadway stars," Gore said. "I do it to sort of provide a foundation for being able to present themselves in front of groups. If they say it helped them in a class, or become a politician, it's rewarding in that sense."
Her son Tim knows first hand how inspirational, and influential she is.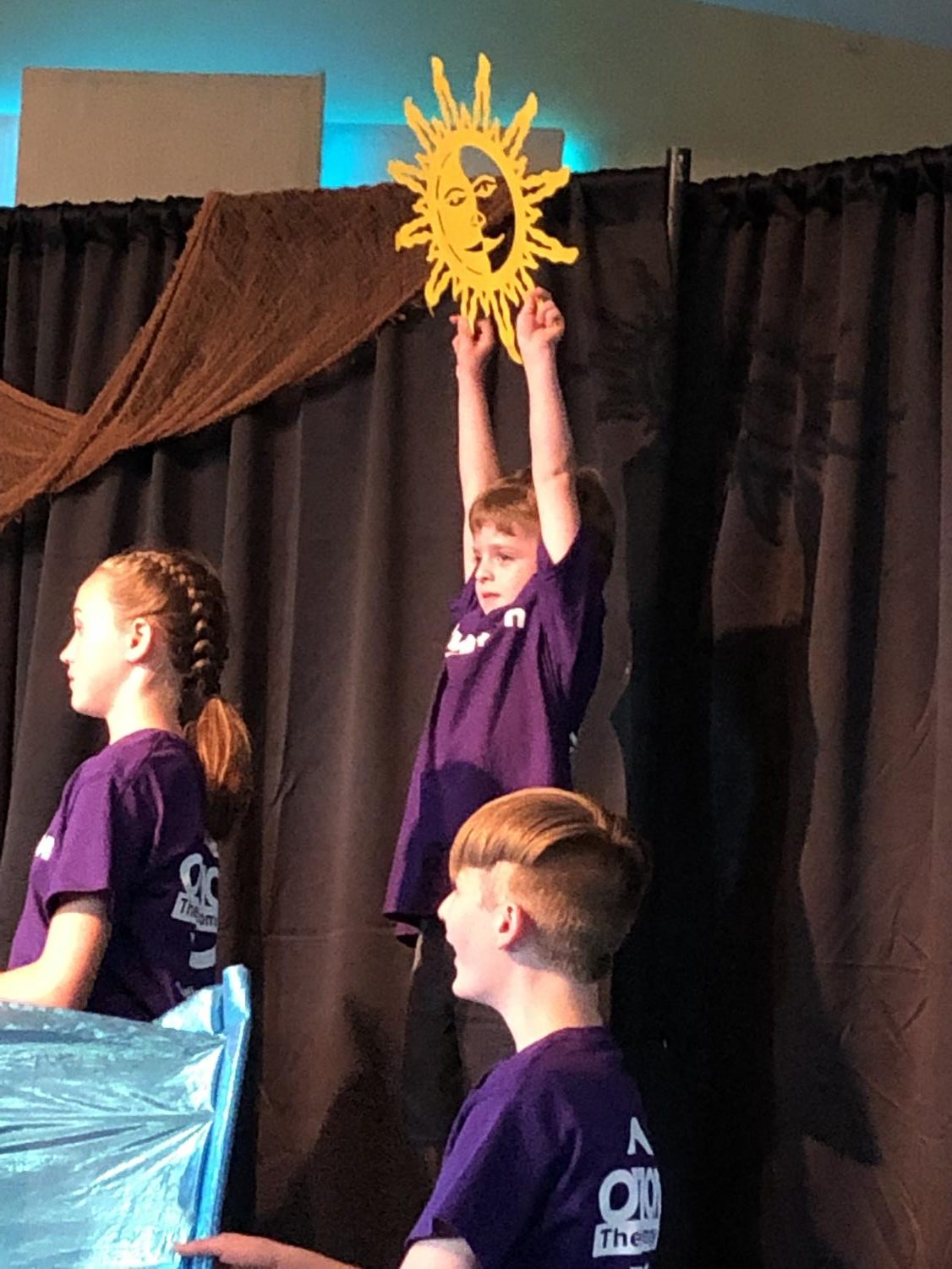 "My mom has been pivotal in developing my love for theatre," Tim said. "From a young age, she took me to shows all around the area, and I absolutely loved this, but nothing compared to the thrill of being involved in the creation of a show. The energy in a cast throughout the rehearsal process and up to the show is such an incredible experience that I never want it to end. Londonderry is truly so lucky to have someone as willing as herself to contribute to the community."
For Gore, theatre is just one way for students to find out the gifts they have within themselves, so they too can give back to their community. 
"I truly believe that God has gifted us all some way, and it is our job to find out what that is," Gore said. "You may not be gifted in one thing, but you're always going to be gifted at something. You have to find that gift, whether it's math, basketball, or art. And I think wherever you are gifted it's your responsibility to contribute to and not just take from your community, because that's where the community grows stronger and more vibrant."
The Lancer Spirit editorial board welcomes your comments. We reserve the right to delete/edit comments that contain the following: Off-topic statements or links, abusive content, vulgarity, poor grammar, personal attacks or spam.